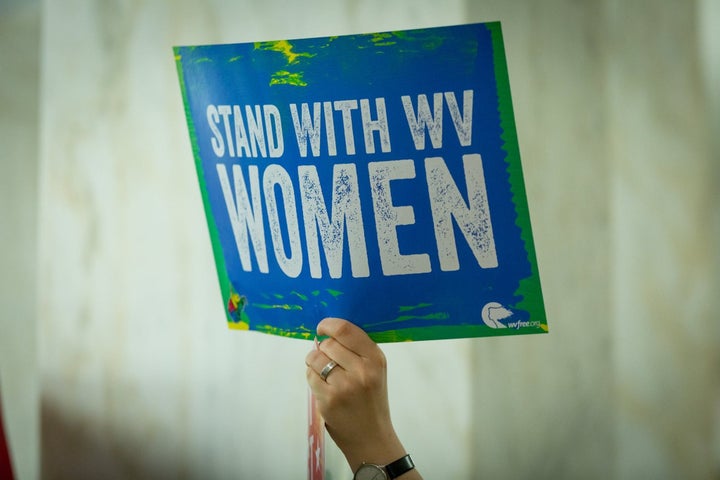 Now that West Virginia is down to only one abortion clinic, with conditions for receiving abortion care becoming increasingly more stringent due to the effectiveness of the state's anti-choice movement, the fight to protect comprehensive, evidence-based reproductive health care access for all West Virginians is absolutely crucial.
Although most (76 percent) West Virginia voters believe medical decisions concerning reproductive issues should be made by a woman and her doctor, the anti-choice movement in West Virginia has still managed to be incredibly effective at stigmatizing abortion and introducing legislative attacks against access.
In the state's 2017 legislative session alone, 13 regressive abortion bills were introduced. Of those 13 bills, legislators passed two meant to take away access to abortion care – one bill that puts young women at risk by removing important safeguards in the state's existing parental notification statute originally enacted in the 1980s, and another that prohibits the prescription of medication abortion via telemedicine.
This was the first time in the history of West Virginia that the state legislature passed not one but two abortion restrictions in a single session.
"The Women's Health Center of West Virginia now remains the only option for women seeking in-state abortion services."
With nearly half (46 percent) of all West Virginians living in rural areas and almost one in five (18 percent) living below the federal poverty line, many barriers to health care access already exist throughout the state – whether that be adequate transportation, ability to pay, child care or availability to take time off work. Placing more barriers to access only serves to disproportionately affect populations who are already most vulnerable, including women of color, those with low-income and those living in rural areas.
State reproductive justice advocates, however, fear an even more devastating loss to reproductive health care access in West Virginia – the repeal of Medicaid funding for abortion services.
Although the vast majority (nearly 70 percent) of West Virginia voters actually support Medicaid coverage for prenatal and maternity care and abortion, anti-choice groups still choose to prioritize attacks against such coverage for the state's most vulnerable populations. In fact, West Virginians for Life, an anti-choice group that has successfully lobbied for bills restricting access to reproductive health care, has set its current target on campaigning for the repeal of Medicaid funds covering abortion services for West Virginian women.
While Medicaid funding for abortion in West Virginia has always been heavily targeted by anti-choice groups, it's only now, after the recent string of successes relating to attacks on access in the state, that the likelihood of another passage of major restrictive abortion legislation seems all too real.
With so much at stake, it remains incredibly crucial to continue the fight to protect comprehensive, evidence-based reproductive health care access for all West Virginians. Repealing Medicaid funding for abortion services in the state would only further hurt those populations who are already most vulnerable. West Virginians deserve better.
Popular in the Community