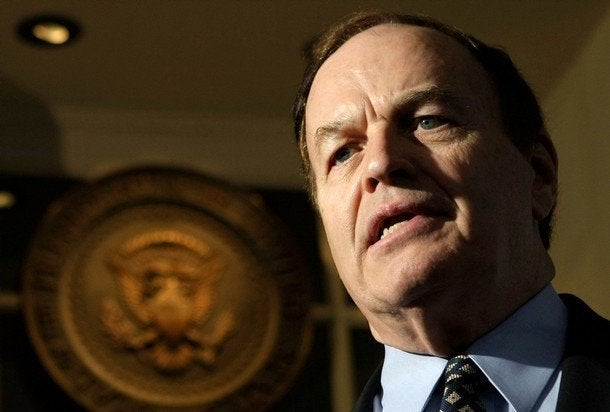 UPDATE: Richard Shelby's spokesman said the Cullman Times report in which he appears to question President Obama's citizenship is a "distortion" and that the Republican Senator mentioned that he hadn't seen the birth certificate only as a "throwaway line." However, the paper stands by the story. "We reported Shelby's comments on Obama's birth certificate accurately and completely," an editor tells Politico.
The Cullman Times reports that Alabama Sen. Richard Shelby, in a meeting with constituents, appeared to give some thought to rumors questioning President Obama's citizenship.
Another local resident asked Shelby if there was any truth to a rumor that appeared during the presidential campaign concerning Obama's U.S. citizenship, or lack thereof.

"Well his father was Kenyan and they said he was born in Hawaii, but I haven't seen any birth certificate," Shelby said. "You have to be born in America to be president."

According to the Associated Press, state officials in Hawaii checked health department records during the campaign and determined there was no doubt Obama was born in Hawaii.
Politico's Ben Smith says he has emailed Shelby's spokesman to ask if the Senator actually believes there's truth in the repeatedly debunked rumor.
Popular in the Community