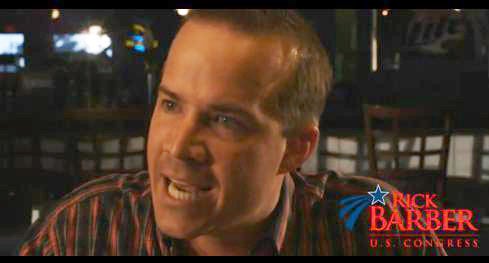 Yes! Talkin' sedition with the Founding Fathers! It doesn't get any better than that.
"Is it worth digging into the substance here?" asks Dave Weigel, who makes a spirited attempt to do just that. But for all intents and purposes, what Barber is doing is railing against modernity itself, working himself into a fantasia of bellicosity.
Anyway, in the next scene of the story, we'll have a terrified George Washington exclaiming: "WTF, dude?! Why didn't you tell us that they have Hellfire missiles, mounted on robot planes, capable of cutting a man in half from 30,000 feet in the air? You do know that we are armed with muskets, right?"
Popular in the Community