Walking the runway at fashion week solo is stressful. Leave it to Rick Owens to come up with a solution for his Spring 2016 collection at Paris Fashion Week: sending models down in pairs.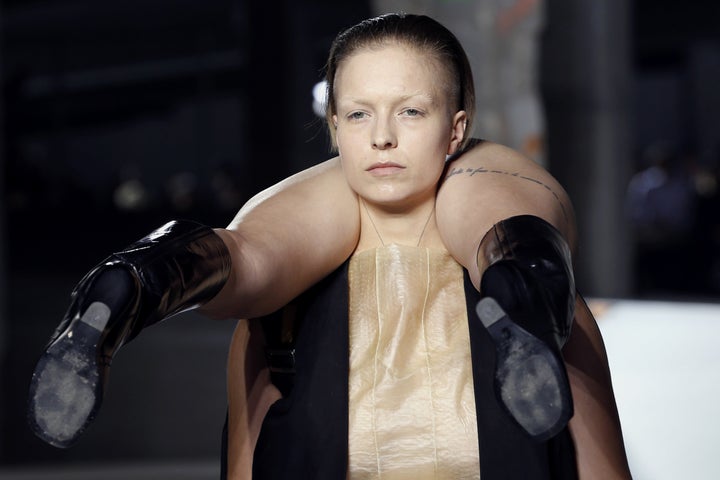 The avant-garde designer took to Tumblr on Friday for a Q&A, where he explained his inspiration and reasoning for the model-on-model action.
"There was an Annie Leibovitz image of Leigh Bowery carrying his wife Nicola in a harness they would use for a birthing performance that I always loved. It was transgressive and sweet at the same time. I thought doing it with women would be a nice interpretation and developed other poses from there," he said.
OK, fair enough, but a more in-depth explanation later in the Q&A sent us straight back to head-scratching:
Owens' show has become synonymous with some type of buzz-worthy event (remember those penis cloaks?) So this new cheeky (we had to) move is not really surprising. And hey, at least he let them walk in flats.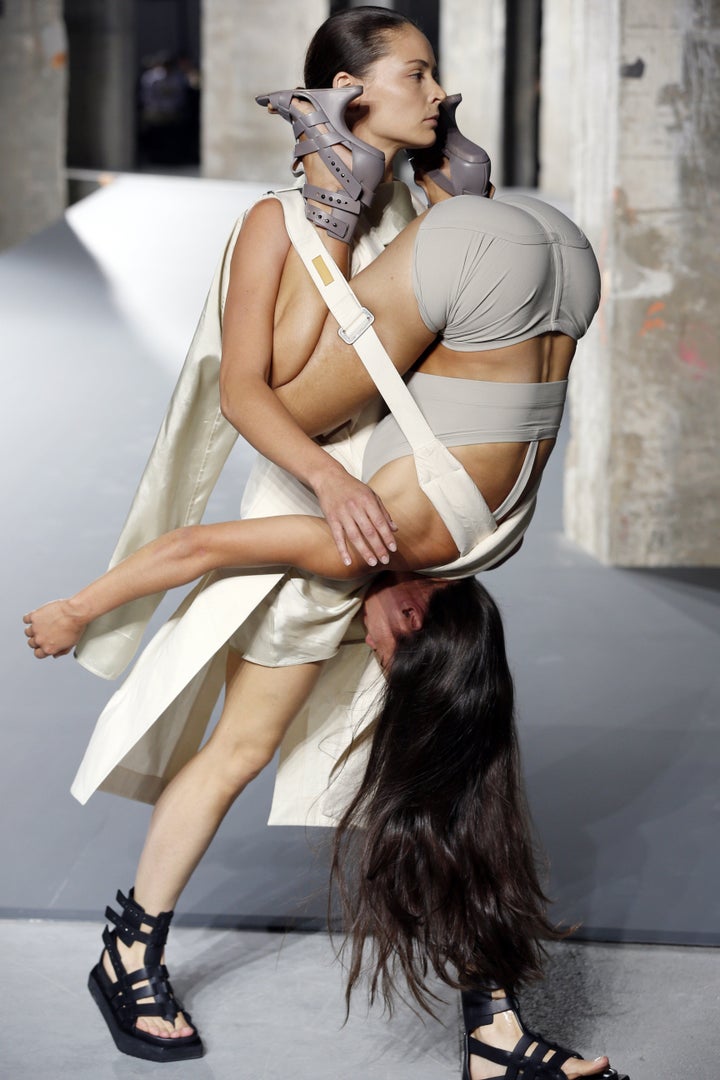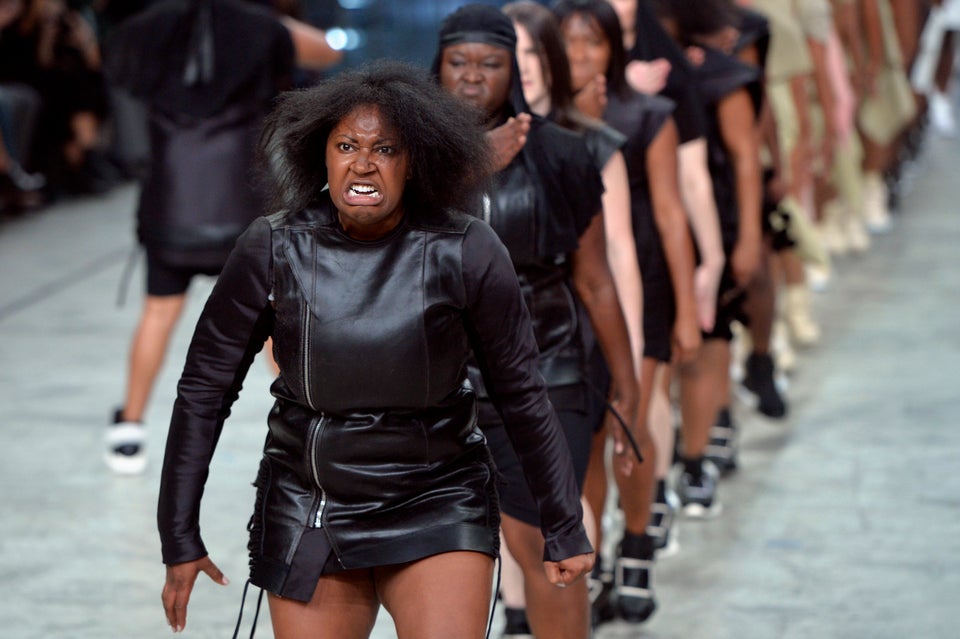 Rick Owens Spring 2014 RTW
Popular in the Community