For most kids, spending the holidays in Puerto Rico, on your own for the first time would be a dream come true; not for Miguel though. He sees his stay in paradise as a prison sentence. Missing his father who's passed away and his mother who he feels abandoned him, he becomes fixated on a dancer in a porno magazine named Stella, who he learns is performing soon in nearby San Juan, 79 miles away, which may as well be a million to a kid with no car. First time director Karola Hawk has made a mini-masterpiece. If Richard Linklater were young, a woman and Puerto Rican, this is the movie he would've had made. Hollywood producer Alexia Melocchi who has championed her work, says, "Karola reminds me of a contemporary version of a Nora Ephron. Her characters are so fresh and real. When I saw her film I was blown away." One of the best coming of age movies I've seen in ages, with a pitch perfect super sexy, young cast sporting the coolest 1970s threads, this should be on everyone's Netflix queue in the future. I spoke to the amazing auteur of this wonderful film that recently premiered in San Juan, Puerto Rico.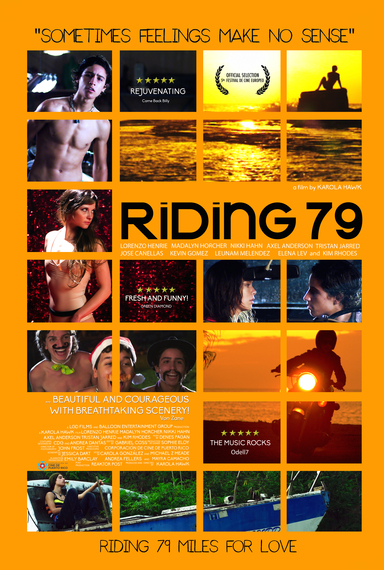 The script was originally written to take place in 1979 for a variety of reasons: The music was classic rock and the punk scene was peeking in; The fashion was clearly marked from a laid back bohemian rock to an in your face punk attitude to grandmas in conservative 50s style. I also wanted to set the story in a life without internet and cell phones - it seemed more of a human to human experience.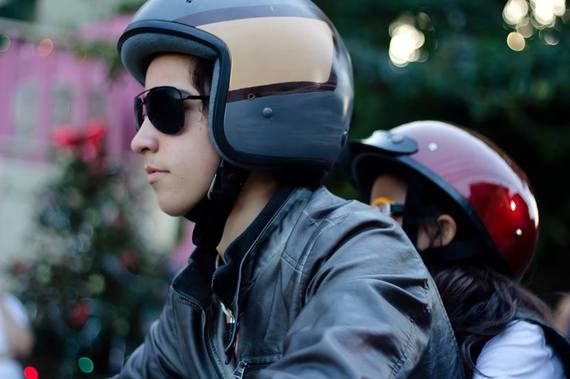 I loved the music, but couldn't place it, who was in it?
The music for Riding 79 has an array of amazing artists from Puerto Rico and the US West Coast. The original score was composed by 2 time Emmy winner Denes Pagan. The soundtrack of the film includes: Grammy winner Draco Rosa with his song "Happy" (Desnudo), Peter Goetz (CA), Viva Nativa (PR), Durty Rats (PR), Buscabulla (PR), Ismael Miranda (PR), Chuito el de Bayamon (PR) and Trimountaine (OR).
Is the story autobiographical at all?
The story was written by Jessica Dart (Arizona), Michael Meade (Missouri) and myself (Puerto Rico). It was a combination of the writers teenage experiences growing up in 3 different cities and environments but yet we all had very similar experiences and feelings.
It evokes for me, summers spent in Greece, but Puerto Rico is part of the US, do you think that gives it a unique perspective; i.e. the "almost" immigrant experience?
Even thought Puerto Rico is a commonwealth of the United States, (our) culture is very defined. For instance Spanish is the native language and religion (deities, saints, nature, Santeria) not only defines our everyday decisions but it is in our everyday vocabulary as well. Living in a small Caribbean Island means things get done Island time which is slow, passionate and very affectionate. Lastly the ocean is vital for us, it's what surrounds us and at the same time its what distances us from the rest of world.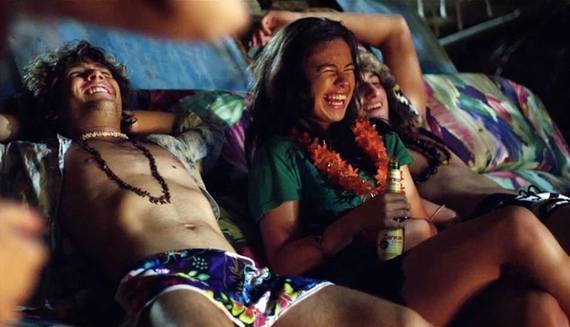 Are you who the character of Sunny (Miguel's little sister) is based on? Did you have asthma?
That is funny. I'm not- that was the Jessica's (Dart) idea, she wanted to show how much the main character (Miguel) cared for his little sister (Sunny) and how inconsiderate her mom was for leaving her behind with such a condition.
Is it a common rite of passage for Puerto Ricans to spend their holidays on the island?
I don't think it's a common rite of passage for Puerto Ricans to spend summers with their grandparents but the film takes place on the West Coast of Puerto Rico in a little surf town called Rincon and if I am not mistaken Puerto Rico has the most holidays any country could possibly have and it is common for us to have many little vacations around the Island through-out the year.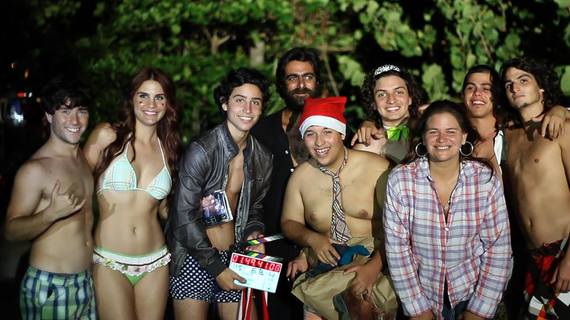 What do you have up next?
I'm working on an experimental film using an 8mm and stills-the story takes place around the Wynwood walls of Miami - it's working title is "Frozen Souls" - as well as developing the script "AppLuv" (sci-fi / adventure).
Karola Hawk grew up on the Island of Puerto Rico and, at the age of 17, moved to Boston to pursue her dream of directing films. After receiving her B.F.A. from Suffolk University, she cut her teeth in the film industry as a costumer. She spent seven years creating wardrobe for Hollywood studio films, such asThe Rum Diary, Fast Five, Runner Runnerand Dirty Dancing: Havana Nights.
Hawk's debut as a director was for the short film La Veronica (2008). In 2014, she directed her first feature film, Riding 79. The film is based on a screenplay she co-wrote with Jessica Dart and Michael Meade and stars Madalyn Horcher (Gracepoint), Kim Rhodes (The Suite Life of Zack and Cody) and Lorenzo Henrie (Star Trek). She is currently living in Miami developing her next screenplay, AppLuv. Alexia Melocchi at Little Studio Films is handling the world wide distribution of the film with her partner Alexandra Yacovlef.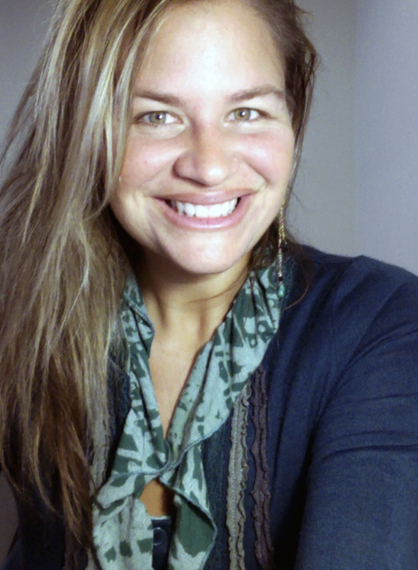 Popular in the Community