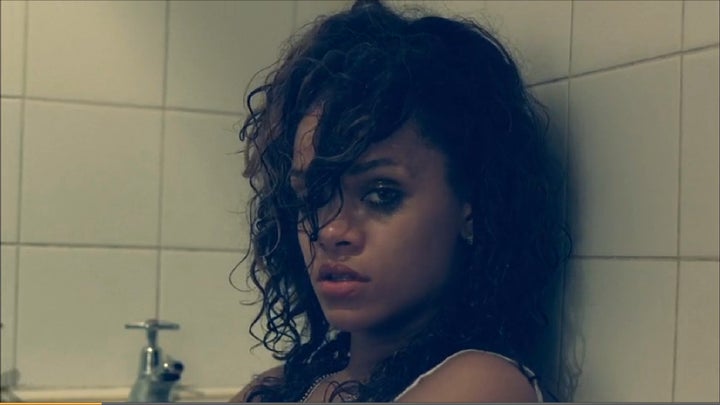 The video opens with an English woman's somewhat creepy narration: "It's like you're screaming but no one can hear. You almost feel ashamed that someone could be that important, that without them you feel like nothing. No one will ever understand how much it hurts. You feel hopeless, like nothing can save you. And when it's over and it's gone, you almost wish that you could have all that bad stuff back so you could have the good."
The video opens with the R&B singer and British boxer/model Dudley O'Shaughnessy bathing (clothes on), then goes on to narrate the pair's drug-addled love-fest and their inevitable fall.
Set against the barren beauty of the Irish countryside, "We Found Love" feels more like a bittersweet indie flick than a decidedly scandalous music video.
WATCH:
CORRECTION: This article's American ears initially heard the accent at the beginning of the video as Irish, although the accent is actually English.
Popular in the Community