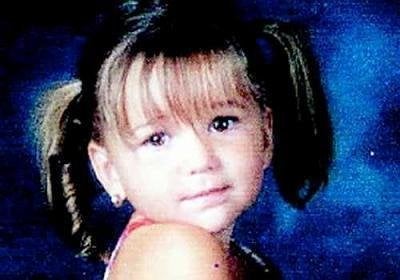 In June of 2004, the body of 3-year-old Riley Fox was pulled from a creek near her home in Will County. As police attempted to build a case against Riley's father, evidence that could have helped them find the real killer was right under their noses.
Police collected the shoes and put them into evidence but never followed up. They focused their case instead on the girl's father, Kevin Fox who confessed to her murder. Charges were later dropped thanks to DNA evidence that excluded him.

"Sheriff's office did miss the clue, but so did the FBI and the state's attorney's office," a spokesman for the Will County Sheriff's department said.
Chicago Tribune reporter Hal Dardick, who covered the Fox murder case for years, told WGN that the shoes were not the only clue overlooked by misguided investigators. Dardick said that on the day Riley's body was found, police were called to Eby's home when someone there reported he was not behaving like himself.
"When police talked to him, Scott Wayne Eby was vomiting in the home and asked, 'Have you found that little girl yet?' " Dardick told WGN.
Will County Sheriff Paul Kaupas told NBC that the department plans to bring in outside investigators to review how the case was handled.
"I apologize to [Kevin Fox] and the family," Kaupas said. "I don't know if he would ever see things our way, but I would try to explain... what kind of ball might have been dropped in this part of the investigation or that part of the investigation and what we are going to do to fix it."
A lawyer for the Fox family told NBC that Sheriff Kaupas had nothing to do with the "miscarriage of justice" in the case.
Eby was serving two consecutive seven-year sentences when he was charged in Riley's murder. He allegedly told authorities that he saw the child sleeping on the couch when he broke in to the Fox home and kidnapped her before raping and murdering her.
Prosecutors have not yet determined whether they will seek the death penalty in the case.
Popular in the Community