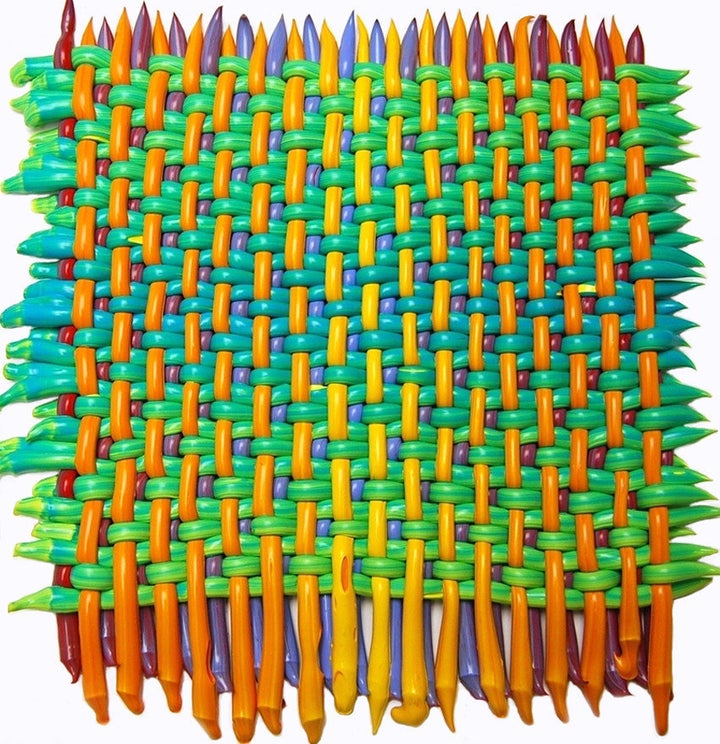 Robert Davidovitz creates mesmerizing paintings without ever touching a brush. Instead the multidisciplinary Canadian artist combines painting, sculpture and sewing in an innovative process of woven painting. Davidovitz employs unexpected materials such as extruded material paint which, once dried, he uses as if it were thread, weaving complex and colorful textiles out of pure pigment.
Paint is not just the means of translating an image, it is the image itself. It gives viewers a rare chance to witness the sculptural beauty of paint, squeezed out of a tube as if it were frosting. And with humorous titles like "Monet's Blankey," it is hard not to want to cozy up to these warm, colorful tapestries.
We asked Davidovitz some questions about his work.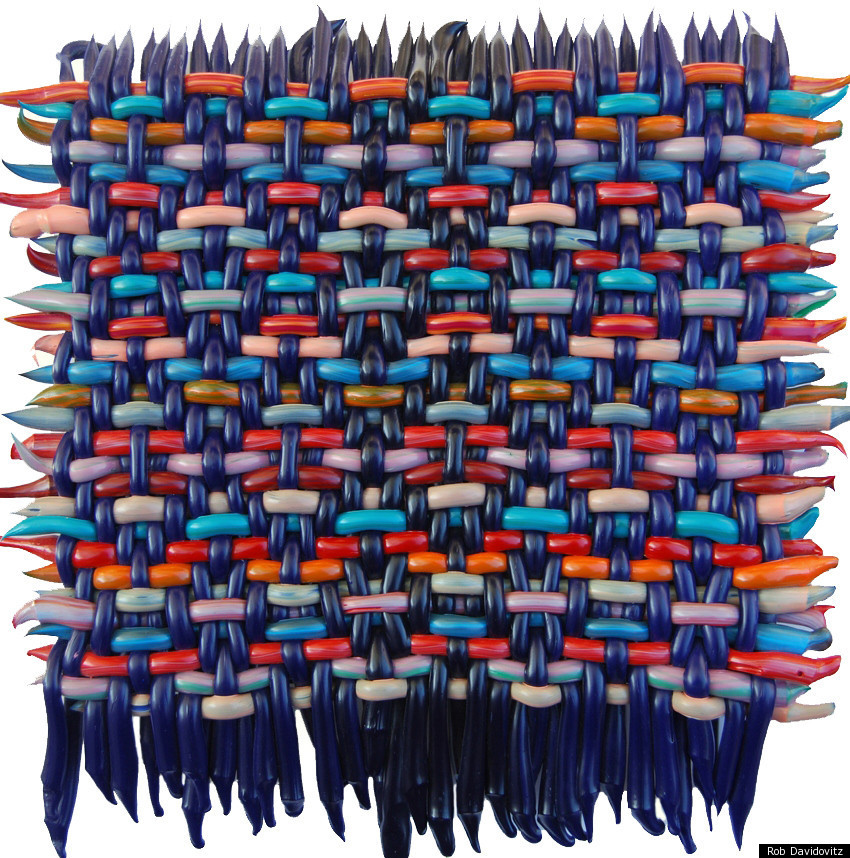 HP: What inspired you to use paint in such a nontraditional way?

RD: I have always been experimenting with paint, and actually came upon the idea of weaving paint completely by accident. I was working in a bakery when I was younger, and while decorating a cake with a pastry bag I thought to myself, "What if I tried this with paint instead of icing, a canvas instead of a cake?" Since then I have continuously experimented with this concept of extruding paint, eventually leading to the weaving of paint strands. Paint is essentially an object, so I wanted to physically construct with it instead of traditionally "painting."
HP: So weaving has always had a special significance for you?

RD: Yes, weaving for me was a way to connect myself with a family heritage of craft making. I find it interesting that the traditional act of weaving is one of the earliest primitive rituals and longest surviving crafts. Its archetypically a metaphor for creation.
HP: How would you describe your work?
RD: My aim with weaving paint is to bridge two distinctly different media and histories together. I think the result not only expands the boundaries of how we perceive painting, but also the role that craft plays in contemporary art.
HP: Is it true that you encourage people to touch your work?

RD: I never liked not being able to touch something in a museum for example. Art is about experience for me. I realize that paint (and especially oils) could get damaged by touching them, but the need to touch something to reassure the eye of what it is actually being seen is important. I am interested in this gap between the senses. For me, texture is not a secondary formal element, but rather a primary subject, so if one would like to touch my work, I take it as a compliment. Textiles are meant to be tactile.
HP: What work of art inspires you?
HP: Do you plan on expanding your materials in the near future? Are you on the hunt for new things to weave?

RD: Absolutely! I am always experimenting with different material. It's keeps things refreshing. Currently, I'm using paint as a "glue" for other mateials such as glitter, sand, cement and photographic paper that will be woven. I also recently played with projecting video on my weavings, and in the midst of making a phosphorescent woven painting that will require black lights, rendering it 'glow in the dark'.
Take a look at the colorful explorations below, and let us know what you think of this unique process in the comments section.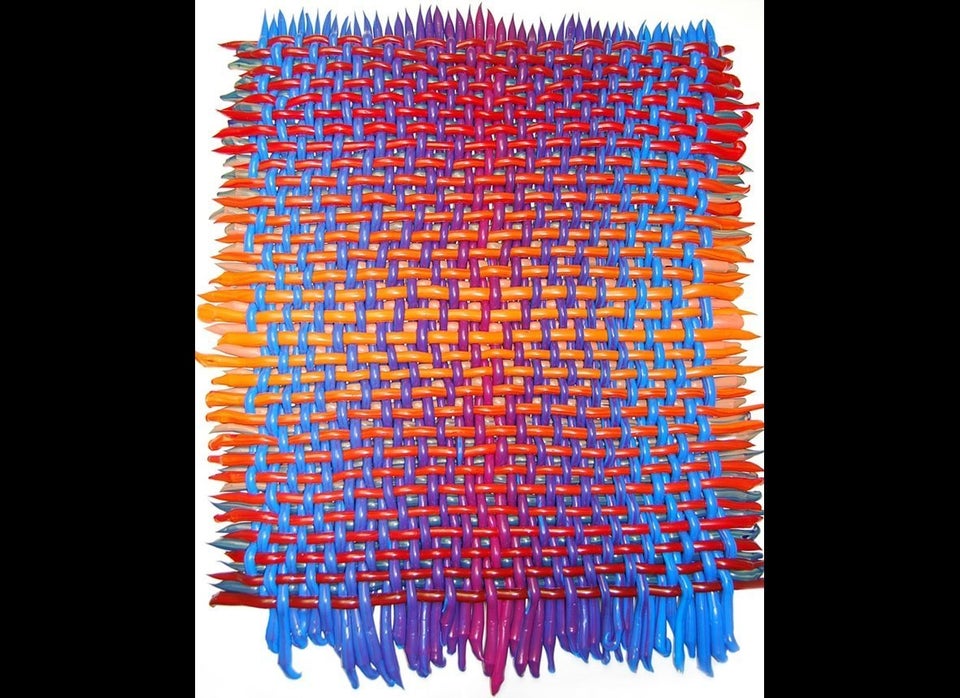 Related
Popular in the Community