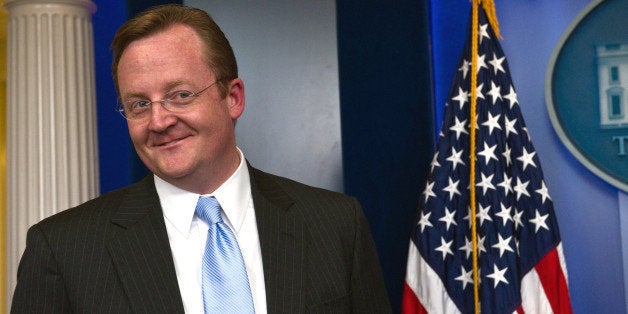 WASHINGTON -- Every day throughout the summer of 2006, seemingly without end, things just kept getting worse for Washington Republicans. Iraq was spiraling out of control, President George W. Bush was at the depth of his unpopularity. Congressional Republicans were mired in scandal. One was even caught sending dirty instant messages to young boys.
What followed was the Democratic wave of 2006, which handed Congress to Harry Reid and Nancy Pelosi, followed by a second wave ridden by Barack Obama into the White House. Pundits talked about the end of the Republican Party, or at best, a permanent rump status.
"I remember this point in Bush's presidency. I kept a list of Cook and Rothenberg's 'toss up' races. That list tripled in six months from January," said one GOP operative who wondered where his place in the permanently Democratic Washington would be.
Eight years later, he's surprised by the answer: Fighting alongside former Obama administration officials against a common enemy -- labor unions. He's referring to former top White House aides Robert Gibbs and Ben LaBolt, who have signed on to battle teachers unions in a series of lawsuits across the country, aligning themselves with Republican operatives who no longer worry the Obama whiz kids and their army of small donors will wipe them off the map.
"We are about to hold more House seats than we ever have. We will take the Senate," said the GOP official, who asked not to be named to preserve his business options. "The future is bright for us. Shit, we may even take on the teachers unions with Obama campaign operatives-turned-lobbyists."
Through their firm, The Incite Agency, Labolt and Gibbs are supporting former CNN anchor Campbell Brown's fight against teacher tenure. Brown is wading into education politics through a group she calls the Partnership for Education Justice, which aims to tackle teachers' work protections by taking the fight to court. A week ago, her group filed a lawsuit in New York state that organized local families as plaintiffs in an effort to have tenure deemed unconstitutional.
"We are in a war, not a fight," Brown said in July at a charter schools convention in Las Vegas. "This is not partisan, we don't care what side of the aisle they're on. ... This is simply right versus wrong."
Gibbs' former co-workers saw it the same way. When he signed on with Brown, he was working with the Democratic firm New Partners. His liberal colleagues reacted angrily when news of the marriage surfaced, and the American Federation of Teachers made its displeasure known.
Gibbs and LaBolt had launched The Incite Agency in June 2013. It was housed within New Partners, but had its own employees and clients, Gibbs said, describing what is a fairly common business relationship in Washington.
Gibbs said the teachers union put pressure on New Partners as a result of his new client. "On Friday, June 27th, the principals at New Partners had a conference call to discuss the situation," Gibbs said in an email. "Only a couple of minutes into the call, I said I believed that there were only two paths forward -- either Incite dropped the client or Incite left New Partners. I announced I had no intention of dropping the client and that I had decided to leave New Partners, effective at the end of the day on June 30th."
Incite has not lost any revenue or clients as a result of the decision to leave, Gibbs said.

Another prominent Democrat who rushed to Brown's aid is David Boies, a lawyer who fought to overturn Proposition 8, California's gay marriage ban, and was the lead attorney on the losing end of Bush v. Gore. Late Sunday, The New York Times reported that Boies would join Brown's organization as chairman. Recently, Boies' partner, Theodore Olson, successfully litigated Vergara v. California, the tenure-related lawsuit whose outcome spurred Brown to action.
Boies, Gibbs and Labolt join a long list of Republicans who have come out in support of Brown's suit. Perhaps most prominent is former Florida governor and likely 2016 presidential contender Jeb Bush. In a July 28 statement through the Foundation for Excellence in Education, his education nonprofit, Bush called allowing "ineffective" teachers to remain in classrooms an injustice. "I admire their courage in this historic undertaking, and have the deepest appreciation for Campbell Brown in assisting them [the complainants]," Bush said. "Ultimately, I am hopeful that a growing consensus for reform policies that reward and incentivize quality teaching will make the need to seek judicial relief unnecessary in the future."
The lawyer representing Brown's suit in New York -- pro bono -- is Jay Lefkowitz, a senior partner at the law firm Kirkland & Ellis who previously worked as former President George W. Bush's deputy assistant for domestic policy and special envoy for human rights in North Korea.
The bipartisan effort to dramatically change the rules around the hiring and firing of teachers is nothing new. Republicans have long tried to curtail teacher tenure, and the group Democrats for Education Reform was founded in 2007 with a similar goal. (In fact, Democrats for Education Reform is represented on the board of Brown's new group, as is StudentsFirst, an education group founded by former Washington, D.C., schools chancellor Michelle Rhee.) This alignment of goals contributed to the rash of statehouses that reformed teacher tenure and evaluation laws from 2010 to 2014, with prominent Democrats such as New Jersey Sen. Corey Booker, Colorado Sen. Michael Bennet and New York Gov. Andrew Cuomo championing the cause.
In the early years of the reform movement, teachers unions dug in to protect tenure for all teachers, regardless of job performance. In recent years, however, the unions have revised their policies, and have publicly said they do not tolerate bad teachers. In some states, they have worked to pass new laws to make it easier to fire bad teachers. Union acquiescence may have taken the wind out of the sails of the reform effort, but it is now rejuvenated by the targeting of tenure itself through the courts in California. In New York, where Brown is moving next, teachers in big cities there are still rarely ever fired for poor performance.
The presence of Democrats in the reform movement has led to a deepening rift within the party over the role of unions in education and teacher protections, particularly as the reform movement has so far failed to deliver on its promised outcomes. Putting so much emphasis on standardized testing as a way to evaluate teachers coincided with a cheating epidemic, which ensnared some of the education reform movement's brightest stars.
Democratic strategist Donna Brazile announced at the American Federation of Teachers convention in July that she was creating Democrats for Public Education, a pro-union, pro-teacher answer to the Democrats for Education Reform contingent. "The very premise of 'market-driven education reform' rests on the fallacy that the public school system is in crisis, and that the only solution is to let the market pick winners and losers," Brazile said at the time.
Gibbs said that he is proud to be part of Brown's effort. "From the first day of kindergarten to my last day of college, I was educated in a public school by great teachers," he said. "One of the most important responsibilities we have as a nation is to ensure that every child, regardless of their economic background, learns in a classroom with only the very best teachers. And all too often that simply doesn't happen. This shouldn't be about liberals or conservatives. Instead, it must be about fairness and opportunity which is why I am proud to be part of this effort."
Before You Go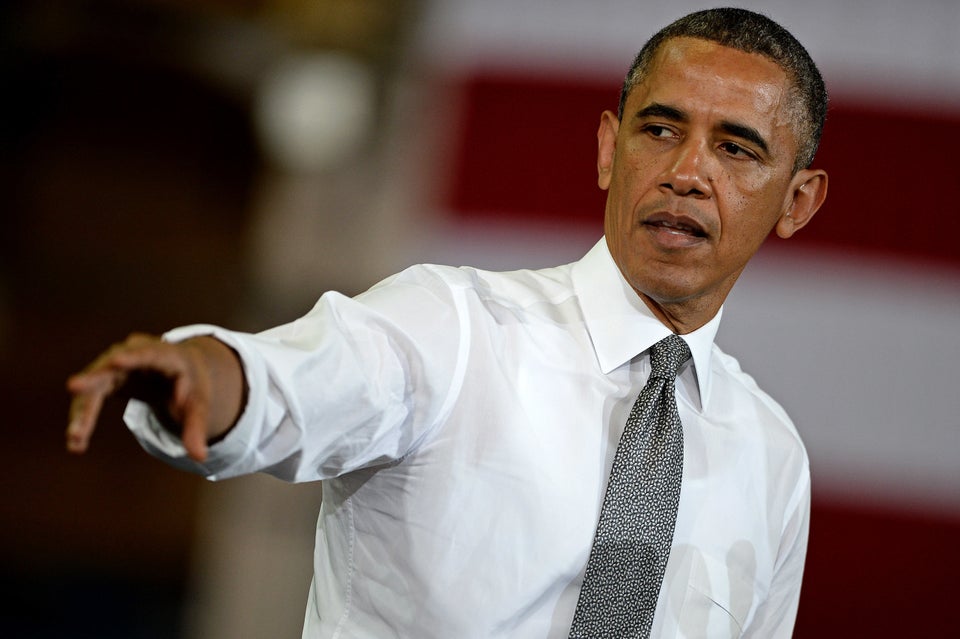 The Second-Term Curse
Popular in the Community