Numerous U.S. governors have recently taken stances against allowing Syrian refugees into their states after ISIS's devastating attacks in Paris last week left 129 dead. But Lovely Warren, the mayor of Rochester, New York, told HuffPost Live on Tuesday that her city would welcome refugees with open arms.
Warren explained to host Caroline Modarressy-Tehrani that she's been disheartened by photographs coming out of the refugee crisis -- specifically one depicting a baby found dead on a Turkish beach in September. As a city that has always supported immigrants, she said she wants Rochester -- and the entire country -- to help refugees who just want safety.
"[As] a country that has been founded on freedom -- a country that has been founded to embrace that type of sentiment -- to turn our backs and say that we're not ... going to support them and we're going to turn our backs on them, I think is very wrong," Warren said.
The mayor, who added that she's the child of an immigrant, said it's imperative to protect our borders -- and rely on our vetting process for refugees. She explained:
We have, in our country, a complete vetting process that vets every refugee that's coming into our community, and I think that we need to continue to rely on that. Now, if we can't point to any situation where we could say that a refugee that was allowed into our community created or committed a terrorist act, why are we taking this stand? Why are we going this far and going against what our American beliefs are -- that is a country that is built for everyone?
Warren's support of refugees is not without criticism. One commenter wrote in to HuffPost Live during the segment, saying, "Mayor Warren does not speak for the residents of Rochester NY! We don't want them in our city and surrounding communities!" Warren responded saying she was "very sad" to hear that from a Rochesterian, but she added that "we cannot close our doors to a community because of fear when we have a proper vetting process."
"I may not be the person that decides if [refugees] can come to Rochester, but I want them to know that opportunity and the fact that they can have a safe place to live," Warren said. "A safe place to raise their family, go to college -- that's what the American dream is about."
Want more HuffPost Live? Stream us anytime on Go90, Verizon's mobile social entertainment network, and listen to our best interviews on iTunes.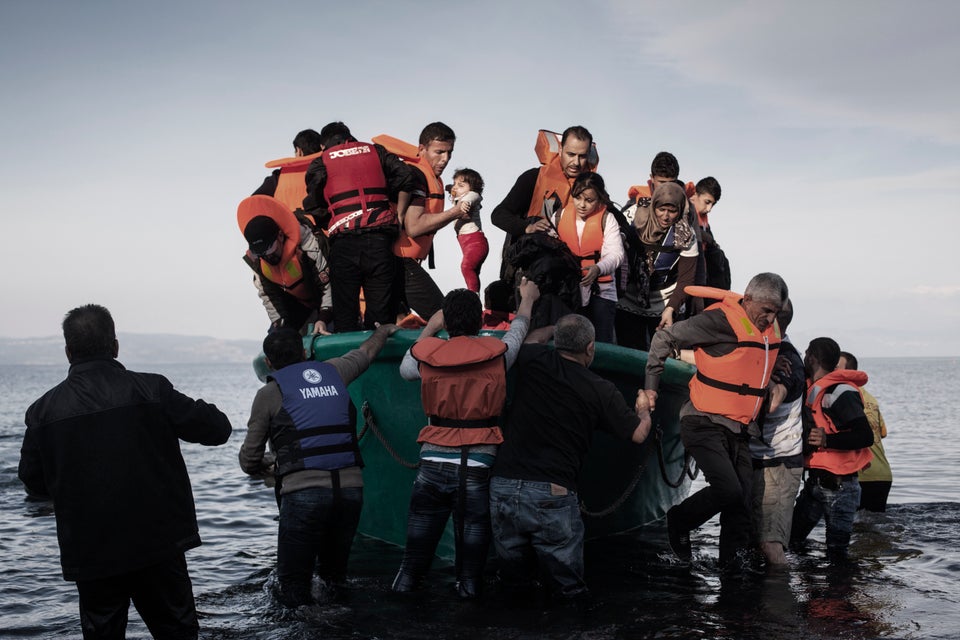 Images Show How Syrian Refugees Live And Why They Left
Popular in the Community