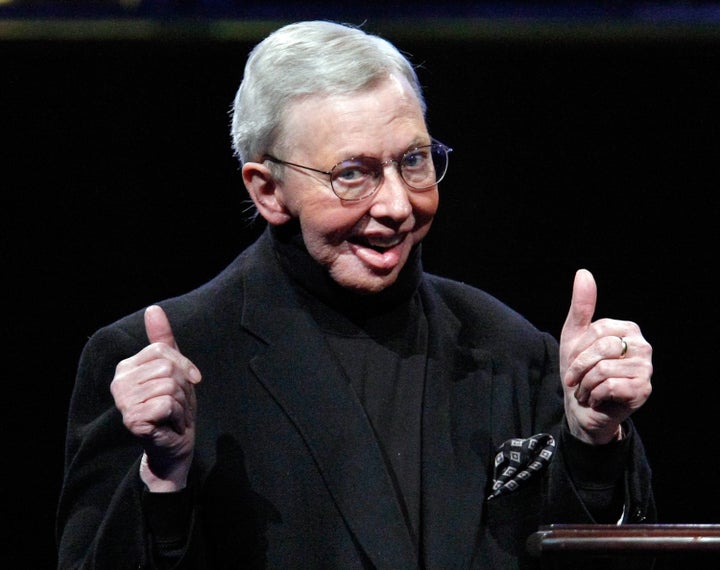 It's been incredible, if not surprising, to watch the essays of remembrance pile up in the days following the tragic death of America's film critic Roger Ebert.
I never was fortunate enough to meet the man beyond reading his always spot-on reviews, but his loss to cancer has depressed me -- especially after surveying the many remembrances. Though many of the words from Ebert's family, friends, colleagues and fans alike have been touching, what has struck me most is their near-uniformity: Whether someone worked alongside the man for decades, received an email from him once or simply retweeted him regularly, the majority of the memories carry a certain air of repetition.
This, too, is to be expected due not only to Ebert's prolificness through his television work, writing and (in his later years) social media presence, but also because of something that Jim DeRogatis pointed out in his tribute written for WBEZ: "[I]f you read him or watched him (really watched him) on television, you pretty much did know him. There wasn't a significant difference between the public and private Ebert. What you saw was what you got."
It takes a very particular type of personality to maintain that air of familiarity in a way completely lacking in pretension. And as a few different people have pointed out in recent days, he was a uniter of a deeply divided city in a way comparable only to the likes of Michael Jordan or Oprah -- both of whom came to Chicago, made their impact and then left. But Roger never left. He never would have.
When I asked this student, who lives in Washington Park, whether he felt safe in Chicago since his friend's fatal shooting, his answer surprised me. Contrary to the stereotype of the South Side as the quintessential "wrong place at the wrong time" all the time, in the words of another teen I recently spoke with, he said that where he lived, went to school and spent time with his friends, he did.
But a perception of safety is another matter, he told me, when he leaves his comfort zone. Away from the blocks and the neighborhoods he frequents, he said he felt unsure of his actions and nervous due to not being familiar with the social strata of a different neighborhood.
When segregation along the lines of race, income and education in Chicago are discussed -- and that doesn't happen nearly as often as it should -- it frequently is reduced to dichotomies resembling our city's Cubs-Sox baseball rivalry: North vs. South, White vs. Black, Rich vs. Poor, Employed vs. Unemployed.
But the problem is infinitely more multi-faceted than that. Two other students I recently spoke with talked about the divide between themselves, who attend a selective enrollment school in West Englewood, and the students who attend another school just four blocks away: Harper High School, where a devastating 27 current or recent students were victims of shootings over the last year.
A CPS monitor who keeps an eye on students at the selective enrollment school as they wait for buses or head to the Green Line station to take them home said the two student populations couldn't be more different -- and that tension sometimes erupts into the sort of conflict that can make getting to and from school not just challenging, but potentially life-ending.
How can we as a city learn and grow when we're unable or unwilling to experience our city -- and by association, our nation and our world -- as a whole? Through his incomparable writing ability, Ebert helped us to achieve this in a way that can be difficult to navigate even within our own city. And, yes, he united us in a way few "celebrities" do.
As Chaz Ebert said so eloquently during Ebert's Monday memorial at Holy Name Cathedral, her husband will forever be remembered as a "soldier for social justice."
"And it didn't matter to him, your race, creed, color, level of ability, sexual orientation, he had a heart big enough to accept and love all," Chaz continued Monday.
Ebert's work provides endless examples of his efforts to unite, particularly in his championing of independent works and films presenting complicated-at-times, controversial-to-some stories centered on racial, sexual and other minorities. In Chicago, he lauded the work of director Steve James in "The Interrupters" and "Hoop Dreams," and offered a nuanced perspective on the impact of young gang membership on the city's South Side as a product of a "universal human characteristic." His take on the film and so many others helped urge Chicagoans to more compassionately consider a Chicago alien to their own.
"Are gangs protecting their turfs for drug sales? Not primarily," Ebert wrote of "The Interrupters" in 2011. "They are protecting it because -- it is theirs. If you walk on the wrong side of the street, you may be inviting death. This is pathetic, but enforcing gang turfs provides some of these children and teenagers with the only source of self-esteem they find available. Sometimes they join gangs out of a fearful instinct for self-protection."
Our mourning city's divisions run deep. With Ebert no longer with us, who remains with the same ability, drive and bravery to inspire our city to rise above our many, many challenges -- many of which share segregation at their root? In my opinion, no one.
REAL LIFE. REAL NEWS. REAL VOICES.
Help us tell more of the stories that matter from voices that too often remain unheard.