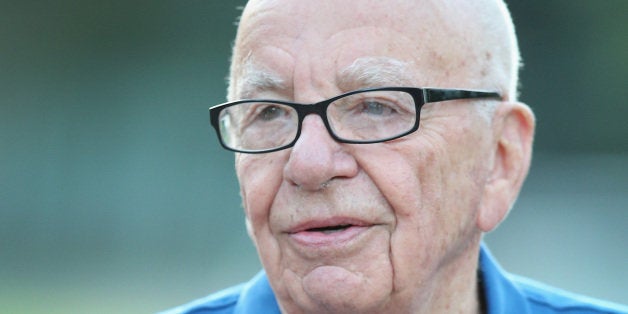 Sadly for Murdoch, neither seems to be going too well at the moment.
The conglomerate, Time Warner, keeps dropping subtle hints that it's not very interested in being taken over by Murdoch's 21st Century Fox. Murdoch has dangled the offer of representation on the 21st Century Fox board as an incentive for Time Warner to take the plunge. Time Warner's response? Take it away, Murdoch-owned Wall Street Journal:
A person familiar with Time Warner's thinking said the offer of board seats would make no difference in the Time Warner board's deliberations, given Mr. Murdoch's control of the company and the limited role of Fox's board. The person described the proposal of board seats as a "cosmetic" move.
Well, OK then! Maybe a more personal approach would work? What if Murdoch took Time Warner CEO Jeffrey Bewkes out for a lovely meal, maybe a few bottles of wine, see if they couldn't iron this whole thing out? So far, no dice. From Bloomberg:
Murdoch has recently tried to cross that chasm by inviting Bewkes to dinner to discuss the merger, said a person familiar with the matter. Bewkes has so far declined, in part feeling any dinner would become public and look like he was supportive of a deal, the person said.
It's looking more and more as if a charm offensive might not be the ticket. What about an even bigger offer price, one that Time Warner shareholders may decide is impossible to turn down? That's probably Plan B.
Related
Popular in the Community