Supreme Court Justice Ruth Bader Ginsburg said Thursday night that she wasn't "100 percent sober" when she nodded off "as I often do" during President Barack Obama's State of the Union address in January.
"The audience for the most part is awake, because they're bobbing up and down, and we sit there, stone-faced, sober judges. But we're not, at least I wasn't, 100 percent sober," Ginsburg said while speaking at George Washington University, according to The Blaze.
Ginsburg, who was speaking alongside Justice Antonin Scalia, noted she had been drinking a "very fine California wine" that Justice Anthony Kennedy brought to dinner before the address. "I vowed this year, just sparkling water, stay away from the wine, but in the end, the dinner was so delicious, it needed wine," she added. (She and Obama also shared this warm hug before the speech.)
After the president's speech, Ginsburg said, one of her granddaughters called her out for snoozing. "Bubbe, you were sleeping at the State of the Union!" the 81-year-old recalled her granddaughter said.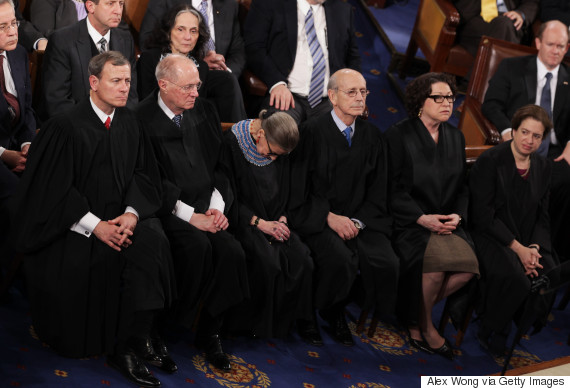 Ginsburg and Scalia's personal stories Thursday included recollections of their time traveling together. Ginsburg told of a trip to India during which the two rode on an elephant together, CNN reported.
Scalia added, "Some of her feminist friends gave me a hard time because she rode behind me on the elephant."
"The driver explained it was a matter of distribution of weight," Ginsburg quipped, according to CNN.
Ginsburg also mentioned a time the two were in France and she went parasailing, though Scalia did not.
Scalia noted, "I mean she's so light you would think she would never come down. I would not do that."
Before You Go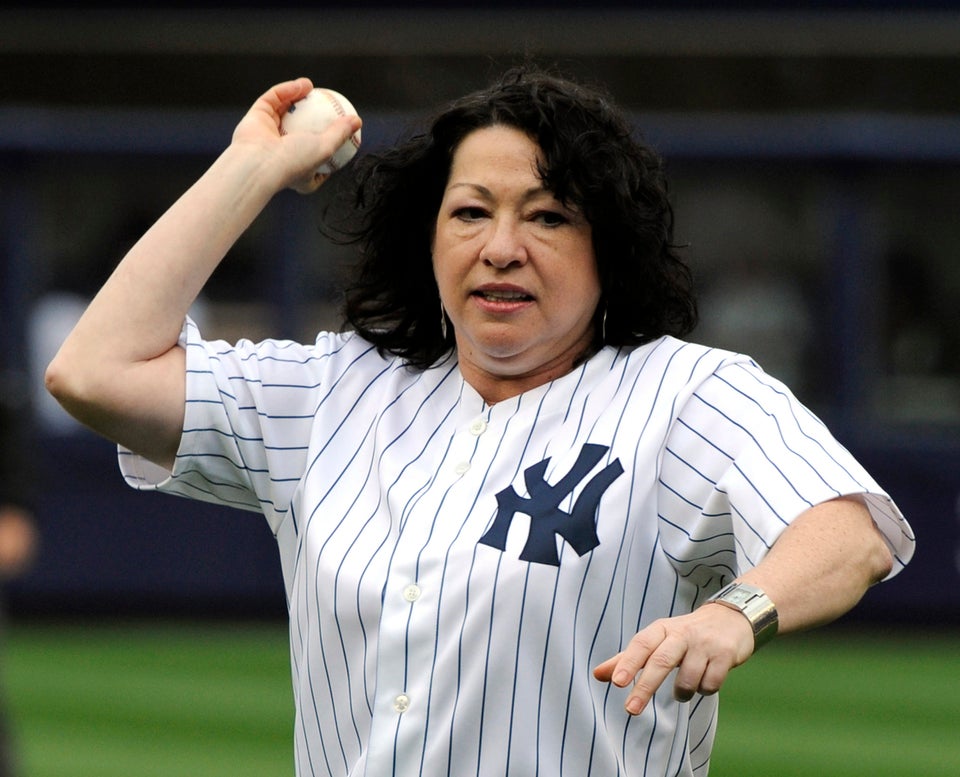 Supreme Court Justices Get Out Of The Office
Popular in the Community