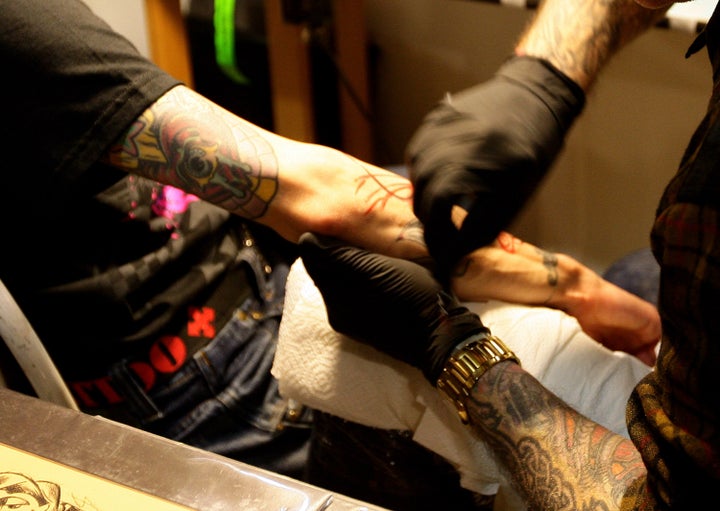 Spiced rummaker Sailor Jerry will celebrate what would have been the 101st birthday of Norman "Sailor Jerry" Collins, the legendary tattoo artist who inspired the brand, by offering up 101 free tattoos at a Chicago tattoo shop Saturday.
The Chicago Tattooing Company, located at 1017 W. Belmont Ave. in Chicago's Lakeview neighborhood, will play host to the somewhat unusual birthday party from 12 p.m. until 12 a.m. on Saturday. During that time, participants may choose from among 101 complimentary tattoos depicting classic Collins designs including nautical stars, dice, sharks, anchors and roses.
"Norman 'Sailor Jerry' Collins was an innovator, a master craftsman and a true independent spirit," Daniel Deephouse, Sailor Jerry brand manager said in a statement announcing the promotion. "On the anniversary of the man's birth, we're proud to offer his original tattoo art to people and honor Collins' work and his legacy."
Collins, "a tough old Navy sea dog," first set up his tattoo shop in Honolulu in the 1930s. Over the next four decades, he carved out a unique style that left a lasting impact on modern tattooing both with his designs and the standards of sterilization and cleanliness he revolutionized.
In addition to getting inked for free, patrons will also be invited to a nearby celebration where they will be able to raise a toast in Collins' honor while sipping on special Sailor Jerry cocktails. The company has hosted similar promotions in other cities including Boston and New York in recent months.