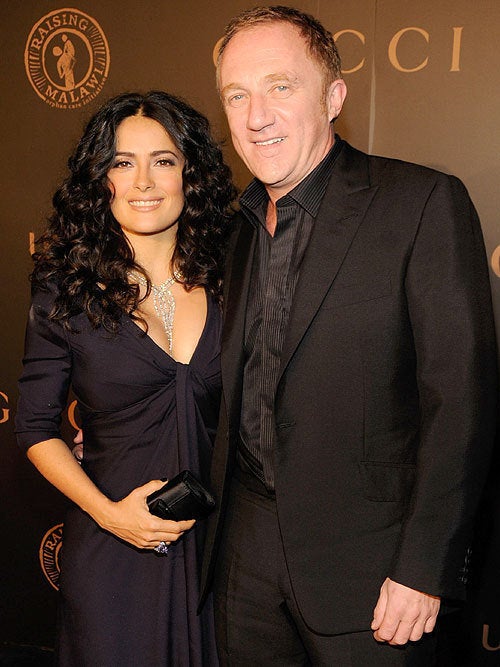 Actress and producer Salma Hayek and French billionaire Francois-Henri Pinault have called off their transcontinental engagement
"We are sad to announce the engagement of Salma Hayek and Francois-Henri Pinault has been canceled. There will be no further comment," Hayek's rep said in a statement.

The couple met in Venice in May 2006. Their daughter, Valentina Paloma, was born in Los Angeles last September. In February, they attended a New York gala celebrating the launch of the flagship Gucci boutique and raising money for Madonna's Raising Malawi foundation. Pinault is the CEO of PPR, the luxury-brands empire that owns Gucci, Yves Saint Laurent and Balenciaga.

Hayek continued to live in LA while her fiance, who also has kids from a previous marriage, was based in Paris. She told Glamour this spring:
To most women it's crazy. But every relationship is unique, and in order to make it work you have to be willing to listen -- not only to your partner, but to the relationship itself. You have to be brave enough to say, "This is who we are: We might not look like the perfect couple, or like our parents did, but this is our love story."

Hayek posed with Valentina in November for their first public photo.
Popular in the Community