 Moments before game three of the 1989 World Series between the San Francisco Giants and the Oakland Athletics, fans were thrown from their seats at Candlestick Park as the Loma Prieta earthquake brought the Bay Area to its knees.
Players rushed to their families, cradling their children on the field. Outside, the Bay Bridge collapsed and the Marina burst into flames. The quake shook for 15 seconds and reached 6.9 on the Richter Scale – the largest San Francisco had seen since the devastating earthquake of 1906. When the night was through, 63 people were dead, 3,757 were injured and thousands were left homeless.
On Wednesday, the San Francisco Giants will once again take the postseason field, this time in St. Louis for the World Series playoffs against the Cardinals. But not without remembering the disastrous earthquake that shook their hometown 23 years ago.
See photos of San Francisco and Candlestick Park after the destructive earthquake in our slideshow. Then watch footage of the 1989 aftermath in the video below: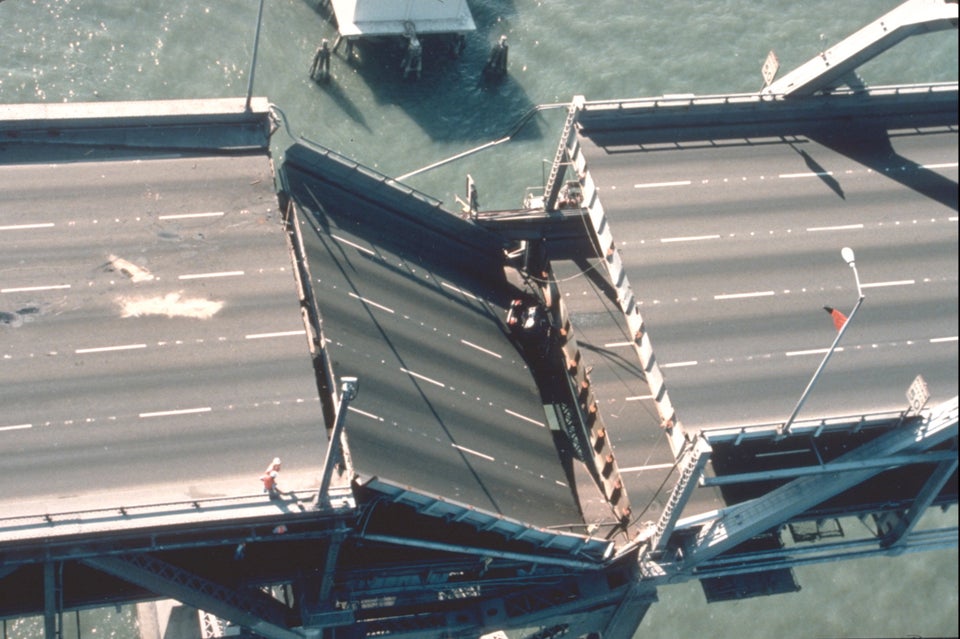 San Francisco 1989 Earthquake
Related
Popular in the Community