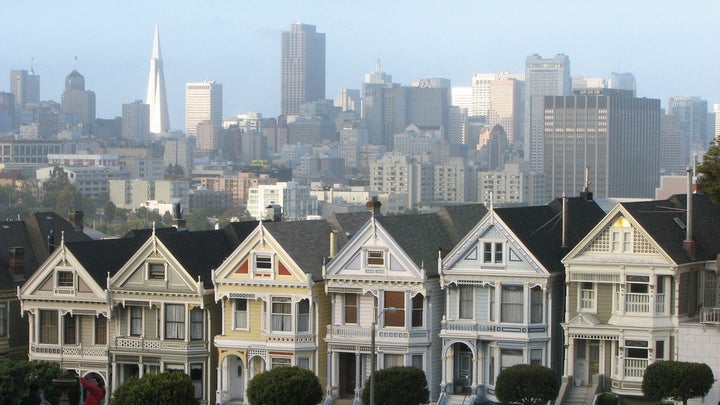 According to a report released this week by the National Low Income Housing Coalition, San Francisco is the most expensive place in the country to rent housing.
The average rent on a two-bedroom property in the the city is $1,905 per month. The report finds that someone would need to make at least $76,000 a year (or $36.63 per hour) to be able to afford rent without spending over one-third of his or her income on rent.
It would take the salaries of 4.6 full-time jobs at San Francisco's highest-in-the-nation minimum wage to afford a two-bedroom.
While the city's median family income of about $103,000 is well above what's needed to afford to live in San Francisco, high rents have the effect of pricing people on the lower side of the economic spectrum out of the market almost entirely.
Rent increases have kicked into overdrive in recent years, as many of the region's outlying bedroom communities were among the hardest hit in the nation by the foreclosure crisis with throngs of people losing their homes.
"We've had a lot of people displaced from home ownership that are coming back into the rental market," Hessam Nadji of real estate investment firm Marcus and Millichap told CBS San Francisco. "And the rental market in the past four or five years has not had too much new supply added. Therefore, the vacancies have dropped and the rental rates have begun to go up much faster than anyone anticipated."
"There is a popular misconception that the foreclosure crisis has made San Francisco a more affordable place to live, but renters are not out of the woods," said Peggy Lee, acting director of the Non-Profit Housing Association of Northern California, in a statement accompanying the report. "A San Francisco pre-school teacher who earns a typical salary of $37,000 a year and is the sole breadwinner, would need to hold down another job to afford to rent a two-bedroom apartment or commute from far away."
Another factor pushing up rents in San Francisco is the scarcity of available housing. The city's high density and general aversion to new development makes the construction of new housing both relatively rare and often prohibitively costly. Additionally, the city's rent control regulations tend to encourage people to stay put and further constricts the supply of open units—although the rules do serve to keep landlords from spiking prices on current tenants, meaning that rent is cheap for those who have lived in San Francisco for a long time but significantly more expensive for recent transplants.
San Francisco's current social-media fueled technology boom also pushes up rents in certain areas of the city to levels last seen during the heady days of the Dot Com-era--leading some, like The New York Times' Nick Bilton, to see the looming specter of another tech bubble at work,
The San Francisco Business Times notes that the cheapest rent in all of California, averaging $584 a month for a two bedroom, can be found in Modoc County in the rural northeast corner of the state.
San Francisco's General Plan sets a target of 60 percent of housing construction priced below the market rate; however, developers are only required to either devote 20 percent of their new units to affordable housing or pay a fee to the city. As such, the actual level of new, affordable housing built is well below the goal established in the General Plan.
What's happening in San Francisco mirrors the trend in the rest of the country. Nationally, home ownership rates are at their lowest level since 1998, leading more and more Americans to turn to the rental market.
The report notes that the number of low-cost rental properties around the country have shrunk as a growing fraction are converted into significantly more expensive units or left to fall into disrepair and taken off the market entirely. Between 2007 and 2010, the number of properties priced at under $500 per month dropped by one million, while those going for over $1,205 increased by two million.
Right now investors are rushing to get in on cheap foreclosures, hoping to turn them around for quick rental income. The regulator of Fannie Mae and Freddie Mac, the FHFA, is in the midst of a pilot program to sell 2500 foreclosed properties to investors as rentals. The bulk of these properties are already rented, which means buyers get a turn-key investment with instant returns.
"For decades, having a decent, safe place to call home has been a cornerstone of opportunity in America, a place where we can raise our families, connect to our communities, and pursue opportunities for a better life for ourselves and our children," write the authors of the report, who note that 150,000 homes have been depleted from the country's stock of affordable housing over past 15 years. "For too many Americans that opportunity is out of reach, as families confront a wide gap between the cost of housing and their ability to pay for it."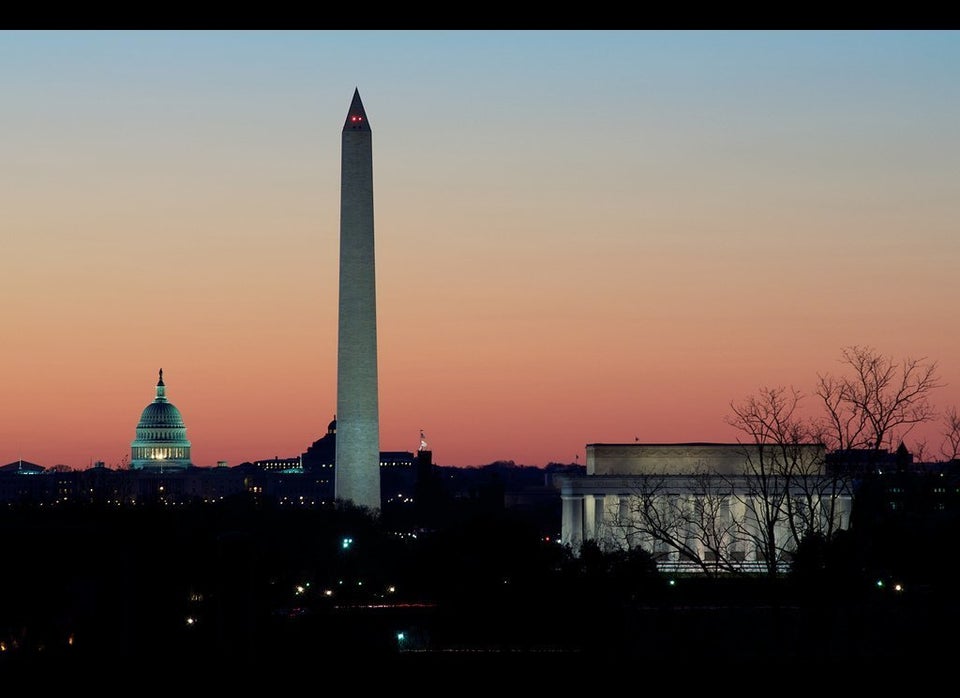 Related
Popular in the Community