Is Carrie Bradshaw really over high heels?
The thought makes us quiver in fear. But from the sound of it, Sarah Jessica Parker is indeed growing weary of her high-heeled ways, which explains her recent propensity for Uggs and, um, socks with sandals. The "Sex & The City" star told Net-a-Porter's magazine, The Edit, that she's over wearing high heels... unless they're really, really nice.
"For ten or so years, I literally ran in heels. I worked 18-hour days and never took them off. I wore beautiful shoes, some better made than others, and never complained," Parker told the new online mag. But years of traipsing around Manhattan in Manolos (and Louboutins) took a major toll on her feet.
Ultimately, it was the cheapo footwear the rest of us plebeians wear that really did SJP in:
"Then I did 'I Don't Know How She Does It,' and I was very thoughtful about my whole wardrobe and said, you know, [Kate Reddy] could not afford really good footwear. So I got [lower priced] shoes and the bottoms weren't leather, they were plastic, so I slipped a couple times, twisted my ankle.

I went to a foot doctor and he said, 'Your foot does things it shouldn't be able to do. That bone there... You've created that bone. It doesn't belong there.' The moral of the story is, the chickens are coming home to roost. It's sad, because my feet took me all over the world, but eventually they were like, 'You know what, we are really tired, can you just stop – and don't put cheap shoes on us?'"
That would be nice, right? When our feet hurt at the end of the day, we would just chuck our Steve Maddens across the room and declare, "From now on, it's Manolos only!"
Alas, not all of us can be Carrie Bradshaw, a fact we lament at least once a day.
Read more from Sarah Jessica's new Net-a-Porter interview -- including her thoughts on Hillary Clinton, parenting and "The Carrie Diaries" -- at Net-a-Porter.com.
Relive Sarah Jessica Parker's footwear -- and clothing -- history: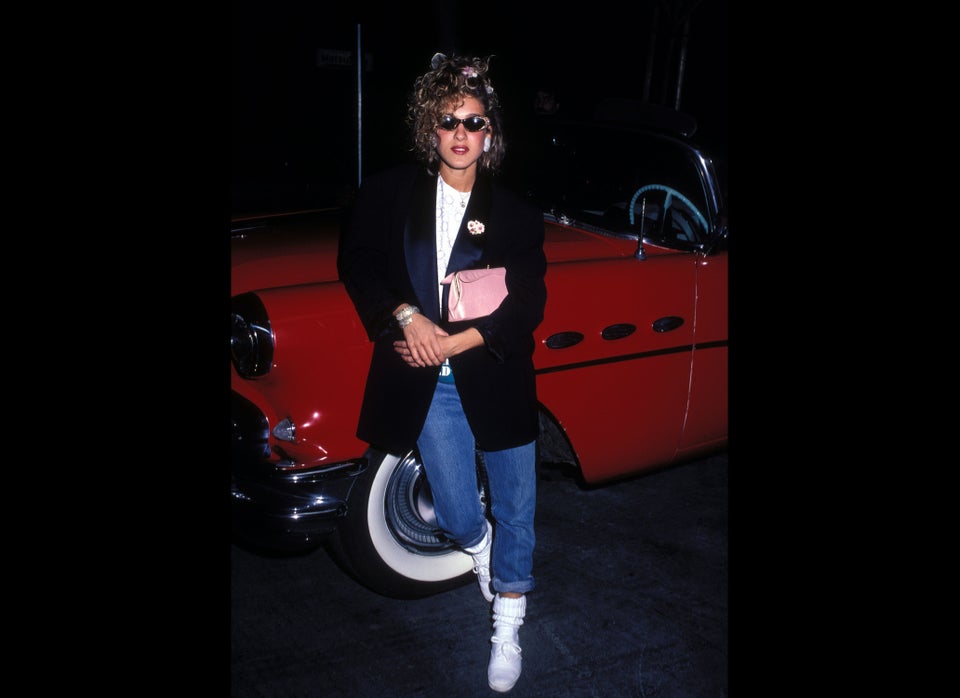 Sarah Jessica Parker's Style Evolution