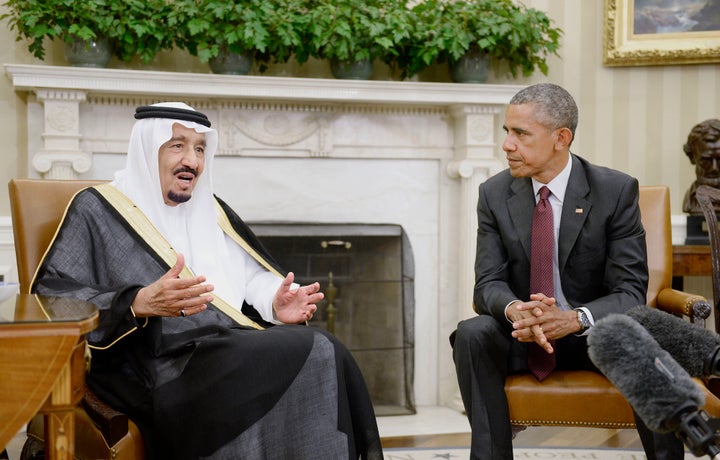 Abdullah, signaling that the Saudis are aware of their longtime American partners' growing impatience, denied that the kingdom has contributed to violent intolerance in the Muslim world. But experts said his article is unlikely to have much impact on frustrations with Saudi Arabia among American policymakers and the public.
"Saudi Arabia has been falsely accused by some commentators of promoting extremism," wrote Abdullah, who was appointed ambassador in October. "Don't they realize that extremists are as much or more of a threat to Saudi Arabia than to any other part of the world? If critics took the time to look at the facts, they would see that Saudi Arabia has and will continue to lead all nations in combating the mindset that foments violent extremism."
Sen. Chris Murphy (D-Conn.) this year accused Saudi Arabia of contributing to religious intolerance in the region. That charge was the focus of a speech questioning the U.S.-Saudi alliance, making waves within the Beltway and showing that criticism of the kingdom is no longer taboo for top American players.
Abdullah noted Saudi involvement in the U.S.-led campaign against the Islamic State group in Iraq and Syria, emphasizing its role in trying to stem the flow of terror financing. The kingdom has been willing to send ground troops into Syria if the U.S. gives it the green light, he added.
This fight against radicalization has become a focus of Saudi government policy, Abdullah wrote. Hundreds of Saudis have joined ISIS, al Qaeda and other terror organizations over the years.
"Saudis are working together to modernize our society and create a better life for our children. Extremism has no place within that vision. Rather than point fingers, we hope the world will work with us to help achieve these goals," Abdullah wrote.
Critics of Saudi Arabia note that 15 of the 19 Sept. 11 attackers were Saudis and say that the strand of Islam the kingdom promotes has enabled violence against the West. Some believe, based on testimony from the so-called 20th hijacker, that the Saudi government helped the 9/11 plotters -- a charge that's been promoted recently by Donald Trump to appeal to Americans unhappy with U.S. partners in the Middle East. The Saudis emphasize that their accuser, Zacarias Moussaoui, was diagnosed with paranoid schizophrenia by a psychologist. But some, including two former senators, say Moussaoui's allegation may be worthy of further scrutiny.
"It is illogical for the Kingdom to promote the very mindset that has threatened Saudi Arabia with deadly attacks against our homes and mosques," Abdullah wrote.
ISIS has repeatedly called for and executed large terror plots against Saudi Arabia. Unlike al Qaeda, the group has focused primarily on the "near enemy" -- governments in the Muslim world that it sees as corrupted by their ties to the West.
"Saudi Arabia will win this battle against extremism no matter how long it may take," Abdullah concluded.
Abdullah's PR battle could take just as long. Many Americans see Saudi Arabia as both an exporter of extremism and the home of a nasty form of it, given its curbs on women's rights, frequent beheadings, suppression of political dissent and close alliances with controversial clerics.
David Weinberg, a senior fellow at the Foundation for the Defense of Democracies, told The Huffington Post he has testified to Congress repeatedly that the kingdom protects preachers who spread extremist ideology. He cited a March 1 ISIS-linked attack on a pro-government Saudi preacher in the Philippines. 
Though the U.S. does not classify Saudi Arabia as a state sponsor of terror, unlike Saudi rival Iran, "the Saudi state is still engaged in propagating its brand of Islam," Weinberg said.
"I think the U.S. and Saudi Arabia have overlapping interests [in combating terror] ... but that still doesn't excuse Saudi Arabia's embrace of extremist Sunni actors that for example are designated by U.S. or U.N. terror financing laws," Weinberg said. "That doesn't mean state preachers are promoters of tolerance."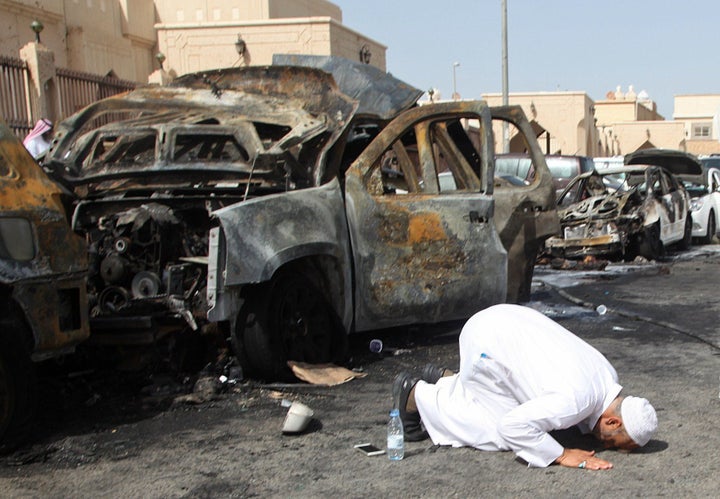 Analysts tracking the Riyadh-Washington relationship told The Huffington Post the new ambassador's effort won't succeed if he continues to avoid uncomfortable conversations.
"Polling shows that Saudi Arabia is much more unpopular among Americans today than at any time in recent history, so I think the kingdom is wise to try and engage in countering its image problems," said Bruce Riedel, a former CIA analyst and White House adviser who is now a senior fellow at the Brookings Institution. "I think the biggest weakness [the ambassador is] going to have is explaining the war in Yemen and why the richest Arab country is bombing the poorest Arab country. That's increasingly prompting concern on Capitol Hill. I think he's going to have a tough fight up there."
The Saudis could take steps that would endear themselves to Americans, Riedel noted, but he said those moves would be too difficult to maneuver in the short term, given the conservative bent of the powerful state-backed clerical establishment there. "I've said this to the Saudis many times: You really want to improve your image? There's one simple thing to do: Let women drive cars. I understand that's easier said than done."
Polling shows that Saudi Arabia is much more unpopular among Americans today than at any time in recent history.

Bruce Riedel
Many U.S. difficulties with Saudi Arabia stem from the government's cooperation with orthodox clerics. Still, the Saudi state continues to signal that it's unwilling to challenge -- or even question -- its version of Islam. The ambassador's op-ed said non-Saudis misunderstood the kingdom's prevalent theology, called Wahhabism abroad because of its ideological father, Muhammad ibn ʿAbd al-Wahhab. Abdullah said blaming Wahhab for the spread of extremism is simplistic and wrong.
"'Wahhabism' is an invented term that has become a slur against the Saudi people," the ambassador wrote.
That argument does carry weight, given other factors contributing to radicalization, particularly in countries that have almost no Wahhabi influence, like ISIS recruitment hub Tunisia. 
And Saudis themselves do not speak of being Wahhabi, according to Riedel and Weinberg. 
"If you are actually a believer in the kind of Islam that most Saudis believe in -- they don't think of it as Wahhabi, its not about revering [Wahhab as] an individual," Riedel said.
The austere Saudi version of Islam is mostly concerned with ideological purity -- rejecting versions of Islam that incorporate folk traditions or accord respect to human religious leaders, and instead celebrating only God, the Quran and saying of the Prophet. That's led to controversial policies, like government efforts to destroy early Islamic historical sites, which are seen as blasphemous by many Saudis, and punishing criminals according to early Islamic practice -- in ways that end up being reminding the rest of the world of ISIS.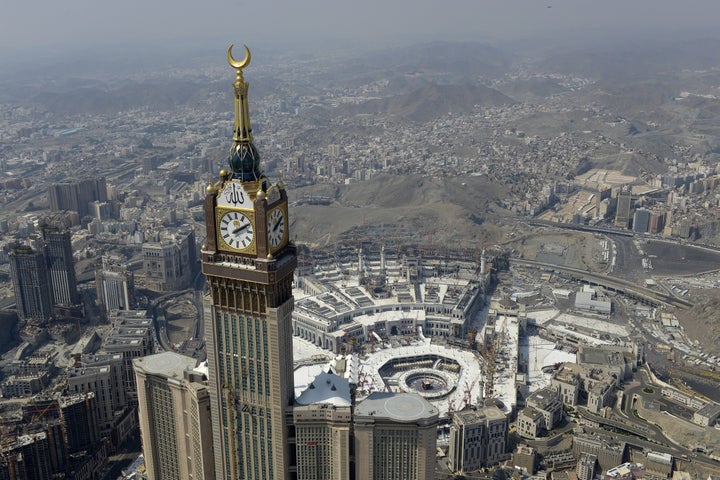 Policy experts said Saudi Arabia is an essential U.S. partner in the fight against militant Islamists in Syria and elsewhere, even with religious and other constraints. But, they added, the kingdom must put a stop to policies that are harmful to U.S. interests and global stability.
"They continue to see security in the Middle East as zero-sum," said former State Department official Reza Marashi, now research director at the National Iranian American Council and a frequent commentator on Saudi-Iran issues. He said that belief led the Saudis to over-extend themselves -- rather than dealing with "real, legitimate security concerns" -- out of a misplaced fear that any gains by Iran mean a weakening of Saudi Arabia and its alliance with the U.S.
While there are grumblings within the Obama administration about Saudi Arabia, and relations are cooler than they were under President George W. Bush, the two countries share a long-term structural alliance. That means the U.S. has little interest in talking about Saudi rights abuses, even if they threaten the government's long-term stability.
The Saudi voice remains loud on Capitol Hill, courtesy of well-connected lobbyists, a senior congressional aide told The Huffington Post. The aide said recent congressional actions that may indicate displeasure with the kingdom -- a weapons transfer hold related to the Yemen campaign and Murphy's speech -- pale in comparison to sympathy for the Saudi position.
Murphy's office said he wouldn't comment until he had read Abdullah's op-ed.
Israel's role is a powerful factor, because it shares an interest with Saudi Arabia in keeping U.S. lawmakers and Americans wary of Iran, the aide noted. Were anti-Saudi or pro-Iran arguments to become too common, the aide would expect to see "the Israelis stepping in to save the Saudis."
Israel's main Palestinian worry, Hamas, has been close in recent years to Iran and to political Islamists, so the group has lost some appeal to Saudi Arabia. So too has the Lebanese organization Hezbollah, an Iranian proxy that was once celebrated by Muslims in spheres of Saudi and Iranian influence for standing up to Israel.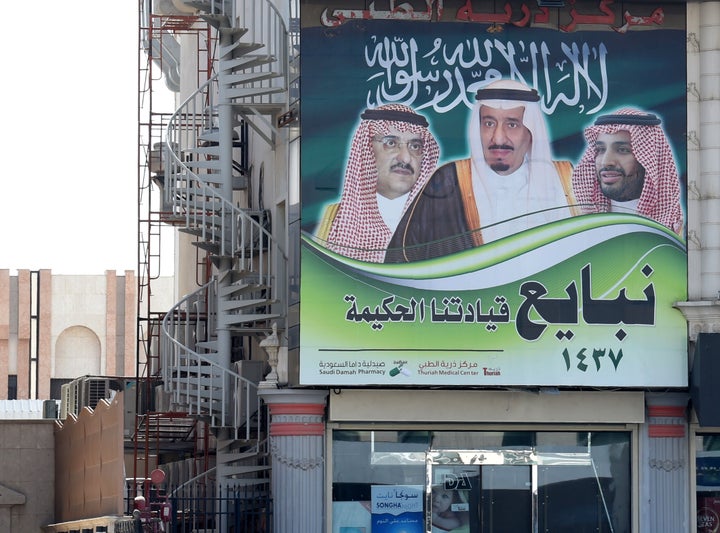 That reality means that nudging the Saudis carefully is the best bet for the Obama administration, the experts said. "It's got to be backroom diplomacy, not megaphone diplomacy. because it's at a time of skittishness for Saudi Arabia where publicly criticizing them isn't going to help," Marashi of the National Iranian American Council said. 
Saudi worries about the U.S. are growing as the country's leaders fret about how the falling price of oil will affect their economy and regional reach.
Marashi said the White House could do a better job, noting that it has supported the Saudis' Yemen action without offering guidance that may have prevented the campaign from becoming as controversial as it has.
Goldenberg added that some supporters of the president's policies, particularly the Iran deal, have developed a tendency of blaming the Saudis for Middle East chaos while neglecting Iran's role.
"I'm actually for finding ways to reassure the Saudis partially, by gently punching the Iranians in the nose a couple of times, even while we continue to implement the deal and search for other potential areas of cooperation," Goldenberg told The Huffington Post, adding that he was a strong proponent of the deal.
The question for the Saudis -- particularly the new ambassador -- then becomes whether the next U.S. administration will develop a way to do that, helping the American alliance with the kingdom become less challenging for both sides to maintain.
"A lot of these are issues of Saudi policy, not of Saudi message," Weinberg of the Foundation for Defense of Democracies said. "So it's hard to change the way the message is being received if there's only so much you can work with."
Calling all HuffPost superfans!
Sign up for membership to become a founding member and help shape HuffPost's next chapter
BEFORE YOU GO