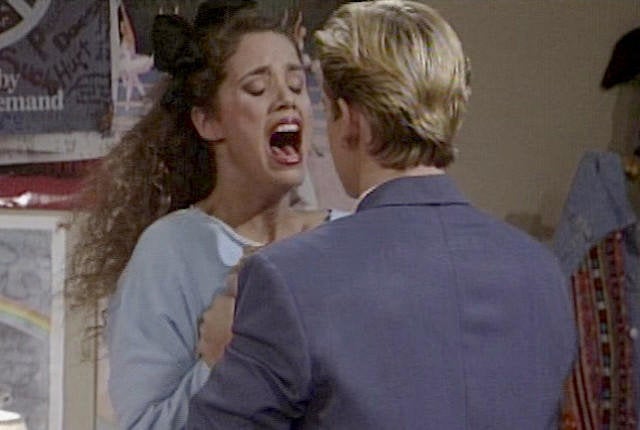 Twenty-six years after Jessie Spano's legendary caffeine pill breakdown hit the Saturday morning airwaves for the first time, the truth about the famous scene has finally come out.
"Saved by the Bell" executive producer Peter Engel reveals in his new memoir that the world has NBC's censors to thank for the character's less-than-realistic addiction.
"What fans don't know is that, when I originally wrote the episode with Tom Tenowich, Jessie was hooked on speed, not caffeine pills. But Standards and Practices, the censorial department at NBC, vetoed it saying speed was too serious for Saturday mornings," Engel writes in I Was Saved by the Bell.
Engel explains he didn't want to abandon the storyline, believing that it was important for the show to delve into more serious subjects like drug use and the pressure teens put on themselves to succeed. The solution ― a Saturday-morning-friendly caffeine addiction.
"So we compromised," he writes. "We kept the episode virtually the same, but swapped out the speed. I wasn't pleased about it ― after all, the average caffeine pill, was the equivalent of a cup of coffee, so we might as well have had Jessie get addicted to Earl Gray, or breaking into The Max to snort coffee grounds. But hey, we had to start somewhere."
Admittedly, the fact that Jessie was originally supposed to develop a speed addiction is probably the biggest revelation the memoir has to offer when it comes to spilling secrets about the show. If you watched Lifetime's embarrassment of an unauthorized movie about the series, then you're already familiar with whatever so called "juicy" moments went down behind the scenes.
But when the Huffington Post sat down with Engel, who is also the producer behind "California Dreams," "City Guys," Hang Time" and "Last Comic Standing," he said that "Jessie's Song" was an episode that "astounded the audience," who were in tears when they filmed it. The show is pure nostalgia for most fans, who tend to remember it as lighthearted fun, but it might have actually made more of an impact than most realize.
When asked about the decision to make Jessie a feminist, Engel told HuffPost, "I thought it would be interesting to have an empowered young woman who was the flip side of Zach and yet his best friend." He went on to say that the show's frequent use of the word "feminist" was a conscious choice. "[Jessie] wanted to be a Supreme Court Justice or the first Female President of the United States and it was a choice. We did a lot of choices that were not children's show things and that was one of them."
Engel said he thinks the show was ahead of its time, pointing to the way it tackled certain subjects.
"We did an oil spill episode in 1992 and Matt Damon did the exact same scene in 'Promised Land' four years ago, where he showed how the community was going to be from fracking," he told HuffPost (Ed note: Damon's co-star John Krasinski actually performs the demonstration in "Promised Land). "Mark-Paul Gosselaar picks up an oil can and squired it all over the model back in 1992." (Ed note: The oil spill episode of "SBTB" actually aired in 1991).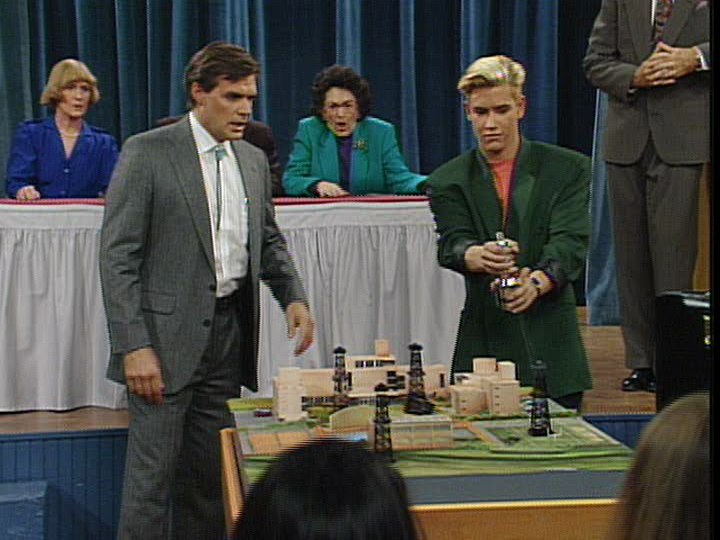 Of course, it wasn't all so progressive. Recently, Gosselaar apologized for a 1990 episode that saw his character dressed in a Native American headdress and face paint after learning he had Native ancestry. Engel told us he hadn't heard about Gosselaar's apology, but said he didn't mean for the episode to come across as offensive.
"I think we were trying to show it the other way," he said. "The proudness of the heritage ... I think it may have been misunderstood by those who were offended because in my recollection of that episode, which isn't much, I think that we were trying to say the opposite. But obviously it didn't come off that way. The intention obviously wasn't to make fun of Indians, or of anyone else's heritage."
I Was Saved By The Bell: Stories of Life, Love and Dreams That Come True is available now.

Hit Backspace for a regular dose of pop culture nostalgia.
Before You Go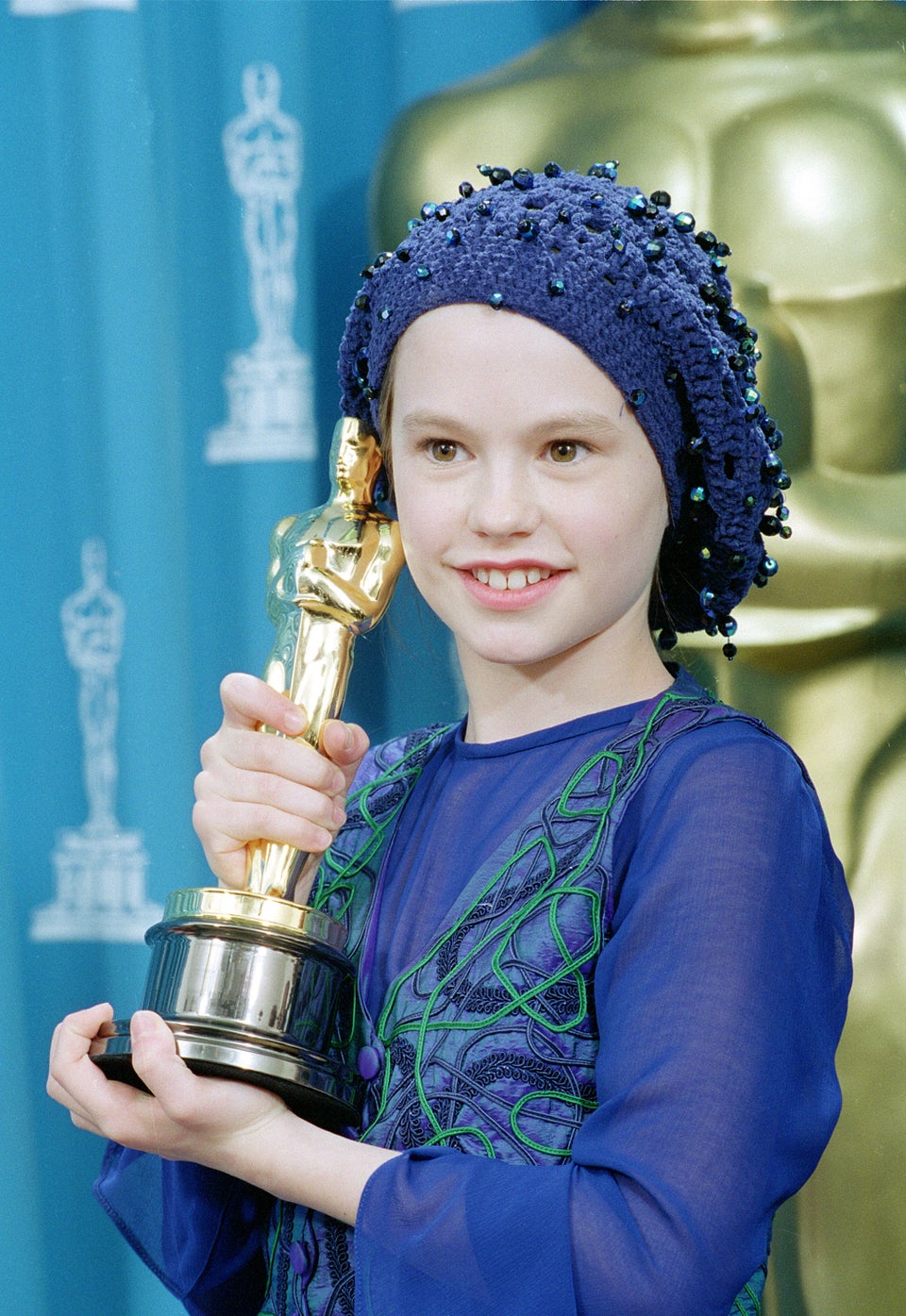 Child Stars: Then And Now
Popular in the Community