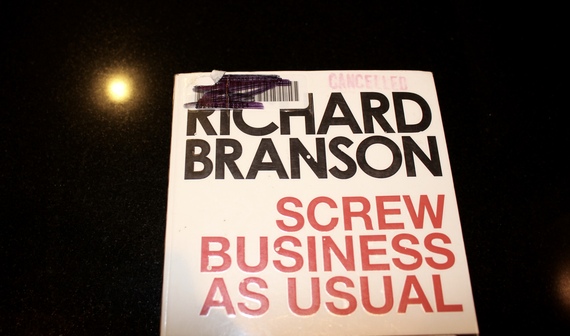 You will rarely find me buying business books the usual way. Only if I am really under pressure by the powers that be to read some particular title prior to a conference would I ever dream of such tax deductible extravagance. Richard Branson's Screw Business As Usual was cancelled from the Gold Coast Library and I bought it with spare change. Sifting through library sales and thrift stores is a fun, exciting and savvy way to build a large library of valuable books for very little outlay. It's a lot like a treasure hunt where all you need is a handful of coins in order to play.
Several years ago our real estate franchisor suggested we should read Good to Great by Jim Collins. You could say I'm a little bit rebellious and not always liking to be told what to read, let alone when. Needless to say I really didn't feel like going out of my way to buy a brand new book that I wasn't sure I wanted to read. So I didn't rush out to the shop and buy Good to Great but I did put it on my mental wish list. Sure enough on my weekly thrift store tour Good to Great showed up and I ended up with a much loved copy. Due to its pre loved condition I felt free to underline, highlight, circle and fold corners with gay abandon. I also found a second copy and a third one in almost perfect condition. I paid about $9 in total for what retails for $35 each or $105 for three. I saved $96 in total. Do I need three copies? Not really but, hey, you can never have too much of a good thing.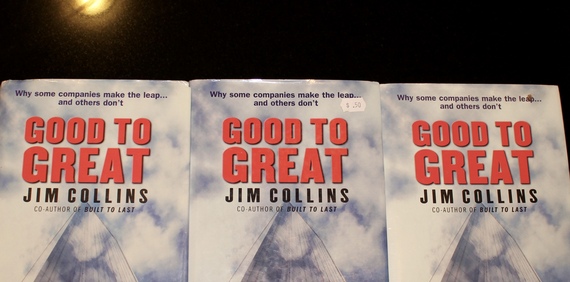 I brokered a deal on the purchase of Richard Branson's Autobiography and No.1 International Bestseller Losing My Virginity and paid only a few dollars. It retails for $29.95.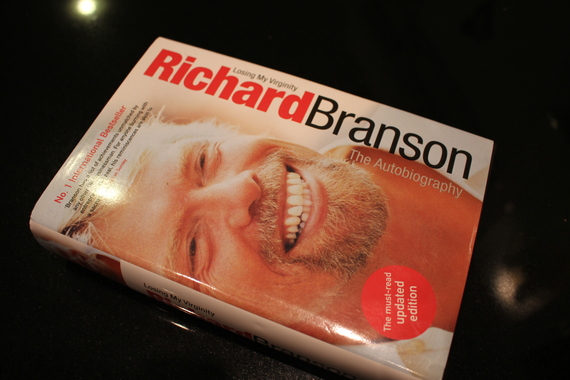 At the risk of offending the world's greatest billionaire entrepreneurs, their book was cancelled from the local library and I got all their secrets for just $1. The book retailed for around $22. Google Speaks: Secrets of the World's Greatest Billionaire Entrepreneurs Sergey Brin and Larry Page by Janet Lowe.


I got The Starbucks Experience by Joseph A Michelli in as new condition for $4. It retails for $21.95 in the U.S.A. and $27.95 in Canada and 13.99 UK pounds.
Seth Godin's Ideas Virus was $5. Is this screw buying business books as usual idea catching on yet?
Have you ever found a great book in a thrift store and saved money?
Calling all HuffPost superfans!
Sign up for membership to become a founding member and help shape HuffPost's next chapter