Seersucker's a weird word.
If you break it down, what are we seeing and why do we want to suck it?
Well, seersucker's etymology is a little more complex, and since we are officially in the seersucker season (what with the Kentucky Derby, Seersucker Day in D.C., and every hot day thereafter until Labor Day), we think it's a great time to look at how this now-standard fabric got its strange name.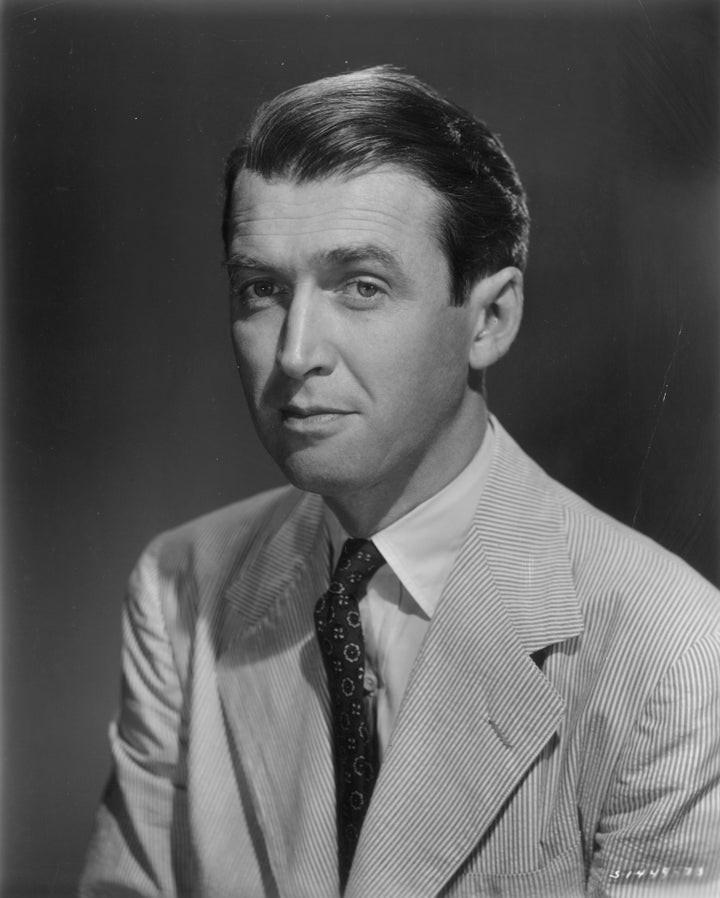 The fabric we call seersucker came to the U.S. by way of England, which found it trading in India with the East India Company in the 1600s. It was called shirushakar there, or shir o shakka, Persian for "milk and sugar," according to the Encyclopedia of Textiles.
But the English anglicized it into seersucker, and it was called such in cargo listings to the U.S. colonies as early as 1694.
Technically speaking, the fabric is woven from linen, cotton, silk or synthetic fibers on twin-beam looms that weave it at different speeds, which gives the seersucker its trademark stripes and texture.
A practical fabric, seersucker is very breathable, dries quickly and looks great straight out of the laundry.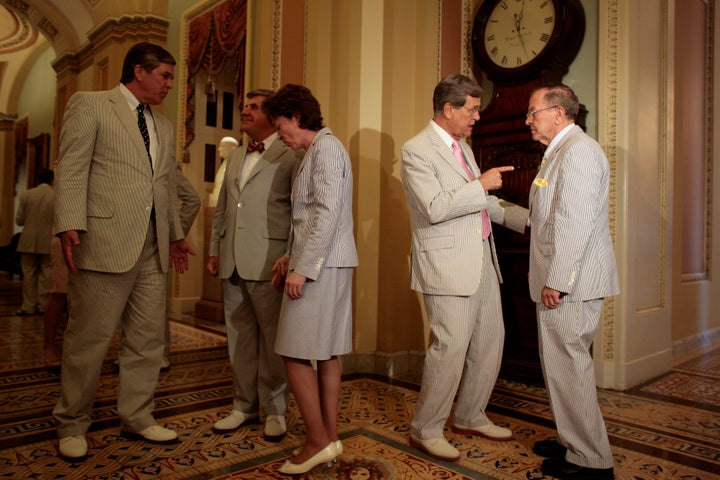 Still, seersucker wasn't really considered stylish until the 20th century, especially after WWI in the 1920s. It would require Ivy Leaguers at Princeton to adopt it before others wanted to look like them in the fabric.
"Seersucker was not always associated with the leisure class. Before introducing the famous striped suit, Haspel made seersucker coveralls for Louisiana factory workers. Family lore has it that Haspel Sr. wondered why gentlemen should suffer through the heat in heavy suits, and the idea for the seersucker suit was born. Once it had caught on in the South, Brooks Brothers got in on the game -- and soon dandy Princeton lads of the giddy 1920s were bucking the notion that seersucker was a fabric for the working class while flouting a sartorial tradition that had men wearing suits of dark wool or flannel all year round."
It was a perfect fabric for politicians and government officials who had to wear wool suits in the suffocating D.C. summers, so it would make sense that seersucker would catch on there. But as the Wall Street Journal points out, "these days air conditioning has made it possible to scoff at summer, and that has made the suits of the season risky."
Popular in the Community