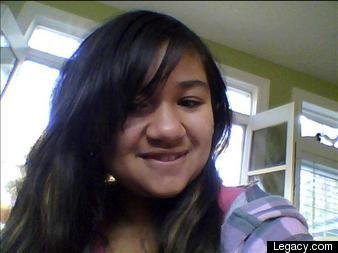 It was the last day before winter break at Edison Regional Gifted Center, a selective school in Chicago's Albany Park neighborhood that's one of the state's best. And according to parents, one class of seventh-graders decided to celebrate by ordering Chinese food.
That food apparently sent Katelyn Carlson, 13, into severe anaphylactic shock, the result of an allergic reaction. She was rushed to Swedish Covenant Hospital Friday afternoon, but ultimately died from the trauma.
Chicago Public Schools officials wouldn't comment on the matter because they were conducting an investigation. But parents of Carlson's classmates spoke to the Chicago Tribune about the situation:
Two parents of other students said they had been told by school officials that Katelyn had a severe allergic reaction to peanut oil from Chinese food ordered from a restaurant for a class party.

Matthew Akinrinade, whose daughter was a classmate and close friend of Katelyn's since kindergarten, said his daughter also has a peanut allergy and assured him earlier last week that a teacher had called the restaurant several times to make sure peanuts would not be used in the food. Akinrinade said his daughter did not have a reaction to the food Friday, but she saw that Katelyn was having trouble breathing.

An Associated Press story reports that grief counselors were on hand at the school Monday, despite it being the first day of winter vacation, to meet with students who needed to talk.
Katelyn was a second-degree black belt in tae kwon do and an altar server at St. Hilary Church who also loved basketball, soccer and fishing, according to her obituary in the Chicago Sun-Times. A wake was held for her Monday at the Smith-Corcoran funeral home.
Related
Popular in the Community