An ad featuring the humongous likeness of a scantily-dressed woman crawling over a pool table has caught the ire of a group of concerned citizens who say the advertisement, for an Equinox gym in the D.C. suburbs, is less sexy than troublingly sexist.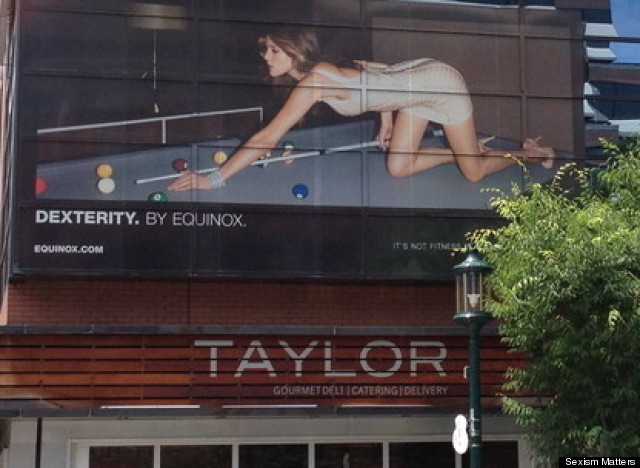 A group this weekend began a petition to get the Equinox gym on Bethesda Row to take down a window photo it says degrades women and shouldn't be used to advertise a fitness facility.

Sexism Matters, which launched a blog on Friday, wants the New York-based gym to get rid of the image, which shows a woman in a dress, on her knees on top of a pool table holding a pool stick.

The gym (4905 Elm St.) has windows that face Woodmont Avenue, where the photo has been placed. The ad campaign invited controversy from the beginning, when it was introduced early last year.

Our daughters and sons walk by the billboard outside Equinox Gym every day. They see a woman in a degrading sexual position, being "celebrated" for her hypersexualized and supposed dexterity, with a pool cue and balls. This is somehow meant to advertise for a fitness facility.

Our children shouldn't be subjected to this. Our female friends and family shouldn't be viewed like this, nor forced to conform to it. Our male partners and colleagues shouldn't be boxed in to thinking this is normal. This is the kind of not-so-subtle sexism that infects our culture, and degrades an entire gender.

We work out to stay healthy. We go to the gym to become stronger. We celebrate our bodies' abilities on the track, in the pool, and on the court. We do NOT accept the excuses. We will NOT tolerate this billboard. And, we will NOT be joining your gym. We are all too busy working, running, teaching, living, and laughing to be seen as objects.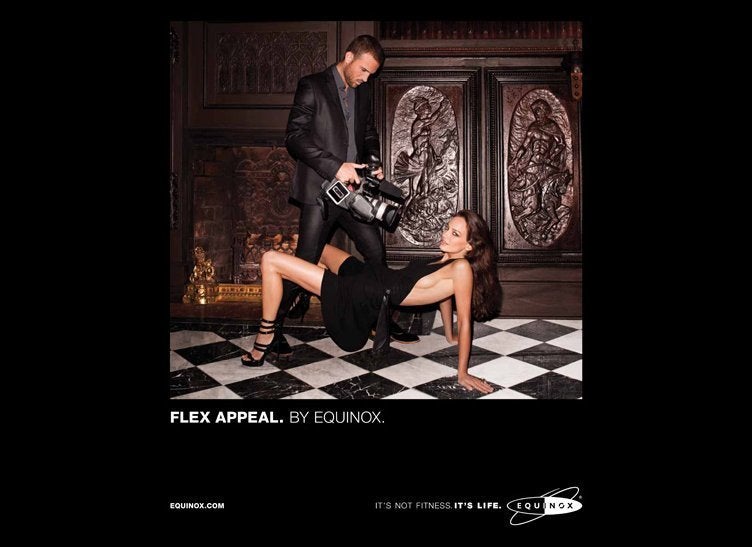 As The Huffington Post's Ellie Krupnick put it in January 2012, "As advertising for a fitness center, the whole endeavor seems misguided. Sure, the photos are eye-catchingly sexy. But how exactly are they promoting fitness? And what does sex have to do with it? And moreover, why are the women so darn skinny and waif-like?"
Then one observer noticed something else that might be off about the ad:
Support HuffPost
The Stakes Have Never Been Higher
Related
Before You Go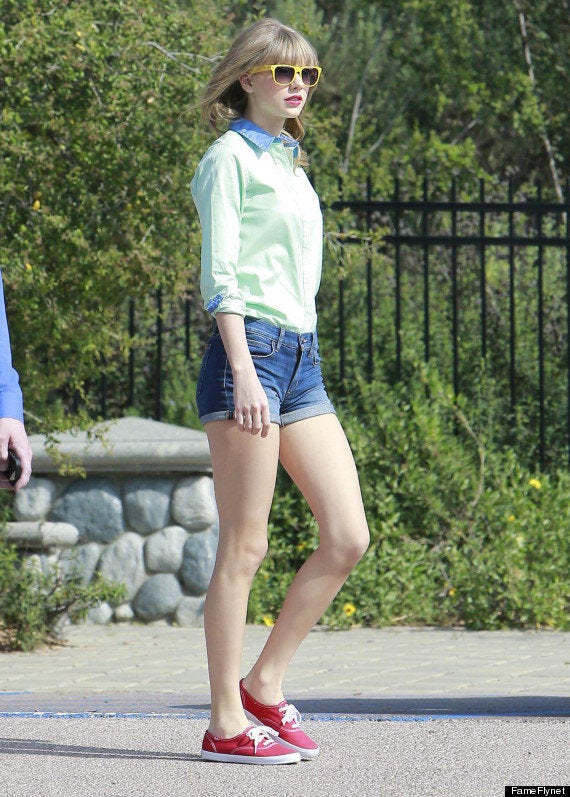 Celebrities in Short Shorts
Popular in the Community