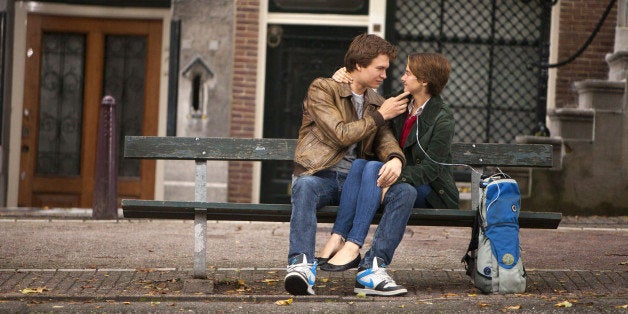 Shailene Woodley has had her heart broken over and over on the big screen. In "The Spectacular Now," she's a brainy outcast who falls in unrequited love with a popular boy. Terminal cancer destroys her relationship in this year's "The Fault In Our Stars," and just wait until she finishes shooting the "Divergent" series. But in real life, the 23-year-old Woodley, who became arguably the biggest actress of the year after starring in back-to-back smash hits with cult followings, has her own recipe for getting over a breakup: fall in love with yourself.
It's advice that follows suit with her public persona (you've probably read the interviews in which she describes sunbathing her vagina and making her own toothpaste). "I think when you feel like you've gotten your heart broken, it's probably because you broke it yourself," she said over the phone, speaking from Los Angeles. "That's counterintuitive, but my experience has been when I've been heartbroken, I say take a break. Do you. Taste the world as an individual rather than someone who's in partnership. Learn to love yourself. Learn what makes you laugh and learn what makes you happy.
"I remember when I was 17, I had broken up with someone who was my first love," she continued. "After we broke up, I decided to take a year to know me. I didn't want to date anyone else. I didn't want to look at anyone else. What I found was I had more fun with myself than I ever had with another person. My entire life, I felt like I had to depend on others for entertainment and depend on external experience in order to laugh and find things really funny. I became my own best friend. That was the most beautiful realization I had during that whole period."
At that time, Woodley was still filming the television show that helped give her an audience, "Secret Life Of An American Teenager," and had yet to begin work on "The Descendants," which would land her a Golden Globe nomination. Three years later, her name is beginning to pop up again as awards season rolls around again.
Her stellar performance in the year's tear jerkiest film, "The Fault In Our Stars," makes her a wildcard for a Best Actress nomination, and Woodley suggests the fact that her name has even been tossed around at all says a lot about the film industry. "This is such a big transitional time between women getting granted more roles more than just a girlfriend or a secretary," she said. "So the more movies we see where there are female leads who are strong heroines, the more conversations that start shifting towards that; I think 'Fault In Our Stars' definitely belongs in that conversation." Perhaps the only thing her two highest-profile characters -- Tris in the "Divergent" series and Hazel in "Fault" -- have in common is their strength. "For me, if I'm going to do a big movie that I know is going to have a broad audience, I have to play a strong woman. We're all flawed and none of us are perfect. If I can represent that messiness and strength then, yeah, I just feel lucky."
Before You Go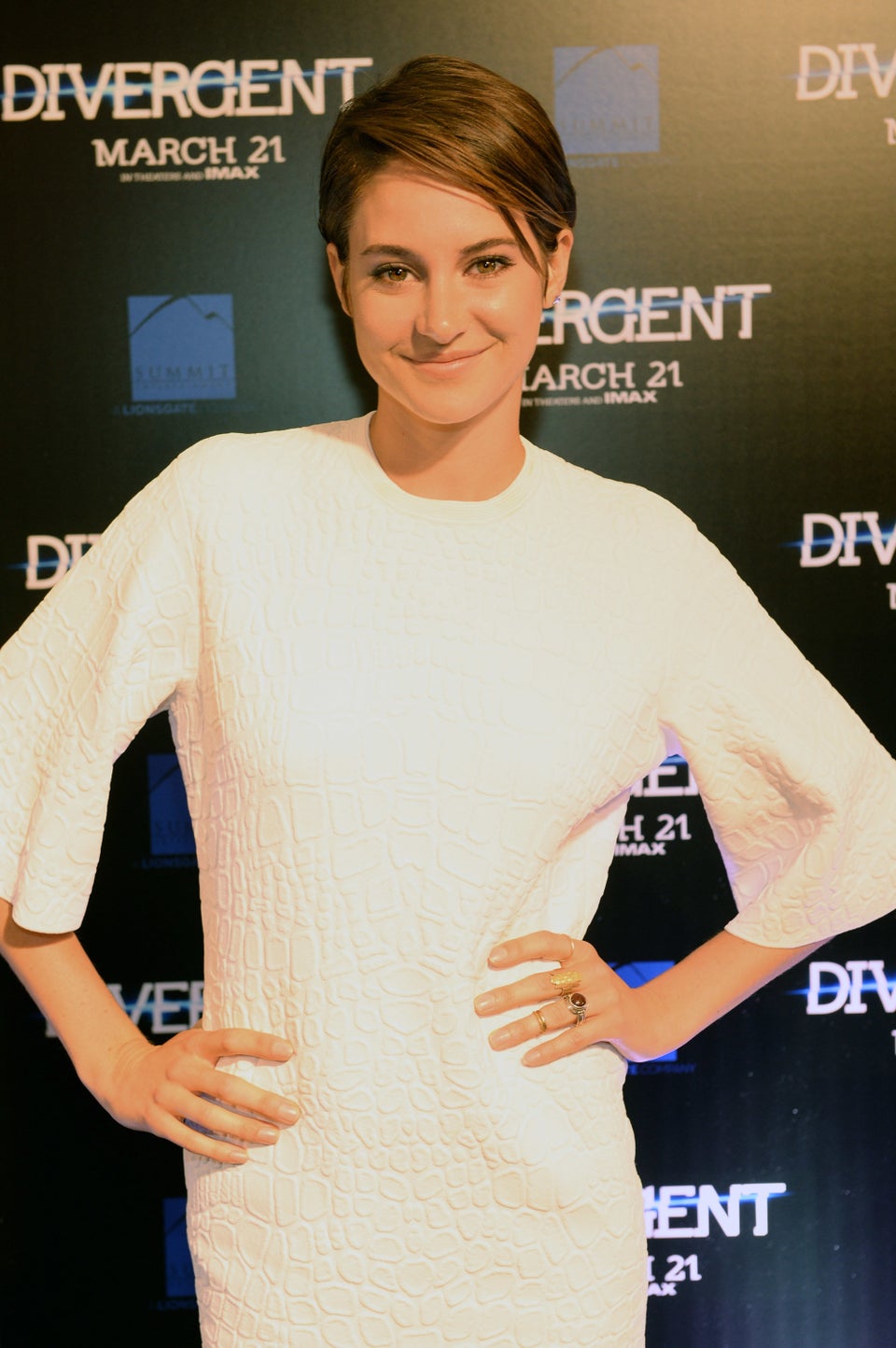 Shailene Woodley
Popular in the Community