Skrillex, whose real name is Sonny Moore, rose to fame in the last two years as dubstep and progressive house music entered the mainstream. The Los Angeles native took home three Grammy awards this year.
Though the video is a mere 15 seconds long, it's worth watching, if only to see Shakira hold up traffic with her awesome dance moves.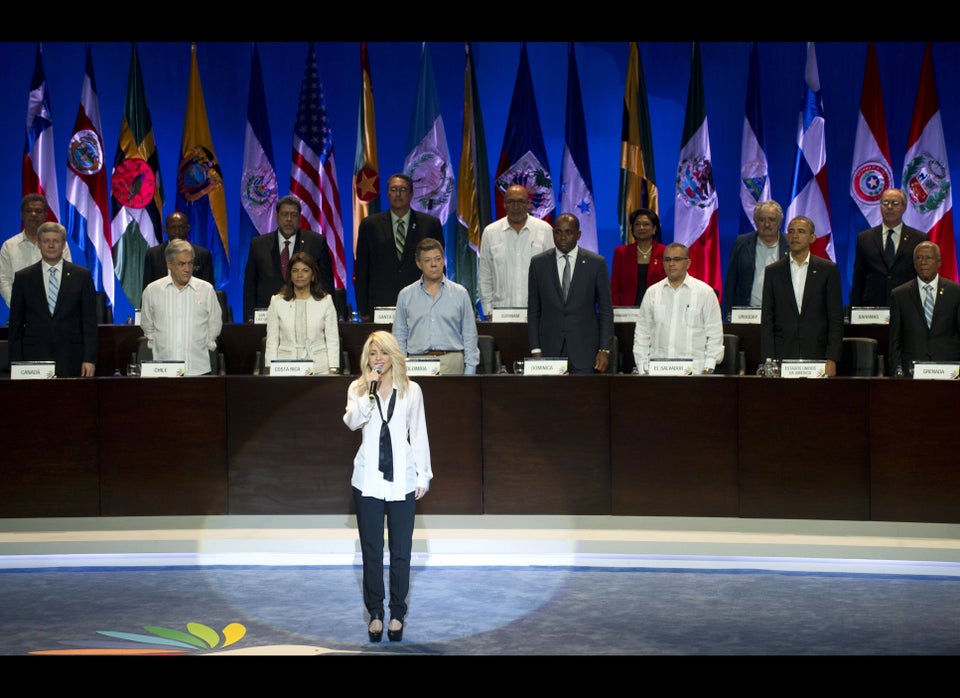 Shakira's Great Moments
CORRECTION: An earlier version of this article stated the song name as "Drop It Hard."
Popular in the Community