Shania Twain made her concert comeback yesterday, ending her eight-year hiatus to perform a sold out show in Las Vegas. The audience gave her a standing ovation as soon as she cruised onto the stage on a motorcycle. And, we have to say, she looked pretty stunning.
"Thank you. Thank you so much -- you guys are going to get me all emotional, and then my eyelashes are going to fall off," Shania said to the audience at Las Vegas' Caesars Palace.
That would have been a style crisis if anyone was even looking at her eyelashes, that is. The 47-year-old singer was rocking a Marc Bouwer jewel-encrusted catsuit. As in, the garment of choice for pop singers who want to make audience's jaws drop. Think: Britney Spears, Jennifer Lopez and Katy Perry's nude bodysuits.
We're going to go out on a limb here and say that the general consensus is that the Canadian-born country star looks amazing. Did we mention that she's 47 years old? There really is no hiding in these skin-colored, rhinestoned numbers, so well-played, Shania. (Ed. note: we were very tempted to make a "Man! I Feel Like A Woman" joke, but we just couldn't do that to you guys.)
Check out Shania Twain rocking the jeweled catsuit last night and tell us what you think.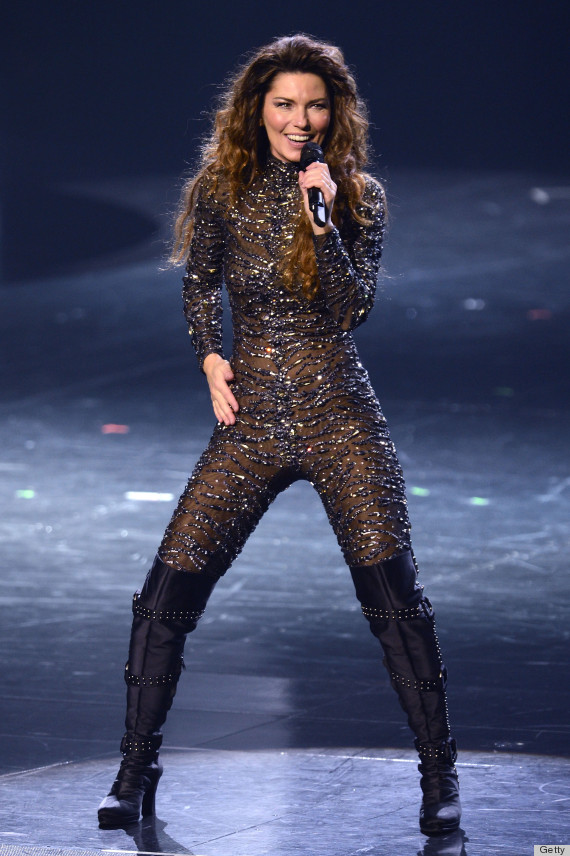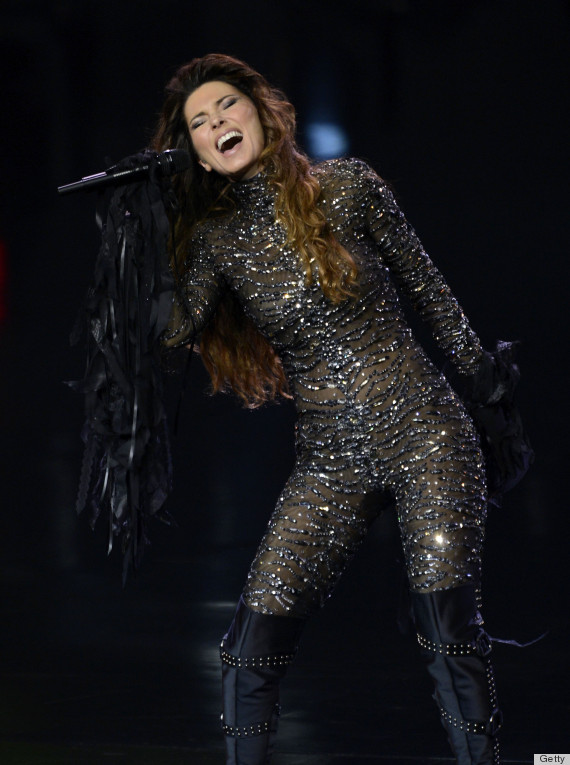 See more stars in jumpsuits!