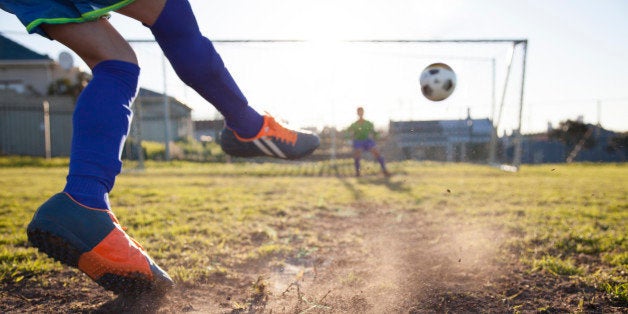 Known around the world as "the beautiful game," soccer has recently been engulfed by the ugly face of corruption. With more than a dozen officials from soccer's governing body, FIFA, indicted on bribery charges, the sentiment of soccer fans towards the custodians of the sport has become one of disappointment and distrust.
The global conversation should no longer be driven by corporate greed and scandal. We must re-focus our attention on the ways in which soccer is facilitating positive social change in communities around the world. Dozens of sport for development organizations are using the sport as a versatile tool for changing lives, and their work deserves our support.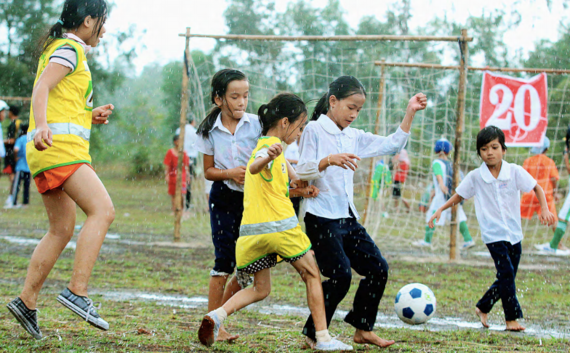 On April 6th, The UN held its third annual "International Day of Sport for Development and Peace" recognizing the role sport has to play in achieving its' Sustainable Development Goals. As the world's most popular sport, soccer seems to have the largest potential to affect lasting change. Non-profit organizations are exploring ways to mobilize soccer's billions of fans, cognizant of the massive influence they collectively possess.
Since 2002, Streetfootballworld has built a global network of over 100 community organizations using soccer to facilitate social change. Their latest methodology, currently being implemented across the network, is called Football3. The game is a variation of soccer that can be used to address social topics from gender equality to peacebuilding. Participants play for three unofficiated halves, with their focus on fair play, equality and teamwork over winning.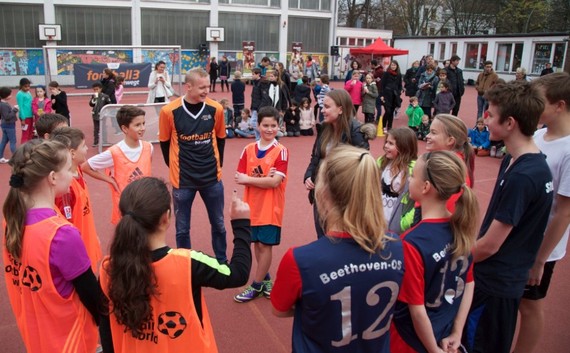 As Chairman of the Laureus Sport for Good Foundation USA, I have had the privilege of interacting with many community organizations that are part of the positive global soccer movement. One of the most outstanding programs Laureus has been able to support is a soccer academy in Asuogyaman, Ghana, fittingly called "Right to Dream."
The Right to Dream Academy began in 1999 as nothing more than a pitch. It was the goal of British entrepreneur Tom Vernon to create a path for children in extreme poverty to better their own futures. Nearly two decades later, his vision has developed into a full residential soccer academy providing upwards social mobility to West Africa's talented youth. Its aim, however, is far deeper than finding the next Lionel Messi. According to Director of Partnerships, James Meller "At Right to Dream, we have two pathways from the academy. The first is going into professional football, and the second is furthering their education as student athletes in the US at our partner schools."
The model has proven itself, with Right to Dream graduates attending top US universities including UCLA and Georgetown, and playing in English Premier League, Major League Soccer, and Ligue 1. In 2014, Laureus shifted its funding strategy to extend these same opportunities to equally deserving girls. That same year, Right to Dream became Africa's first residential football program for female students. They now provide 100% scholarships to girls under 10, and an impressive 75% of their female graduates will earn scholarships to leading private schools and universities in the US and UK.
A group of girls from the Right to Dream Academy recently visited the US. The aim of the trip, Meller explained, was to help them better understand the "the environment, the culture, and the schools that hopefully they will be going onto when they graduate."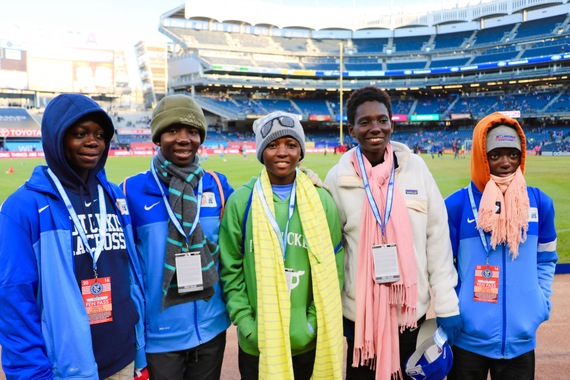 The girls were able to spend time with the Laureus USA Foundation, who brought them to a New York City FC match to meet with Right to Dream graduates now working and playing for MLS. One of these former students was a young man named Nathaniel Bekoe, who advised the girls to pay close attention to what they've seen in the US. "Nothing," Bekoe claimed, "will get you to work hard like seeing this. " Bekoe knows a lot about working hard. From Right to Dream, he went on to graduate from Fordham University, and now works in Community Relations for NYCFC.
To build these bright futures, the academy attracts already outstanding youth. Louisa, age 15, vividly recalls her first tryout for the Academy. She remembers there being "tons of girls there, from all over Ghana and even the Ivory Coast." The next tryout, she said "it was now just 42 girls, which were then cut down to 9." This small group of girls became her family, as Louisa says "we are now sisters."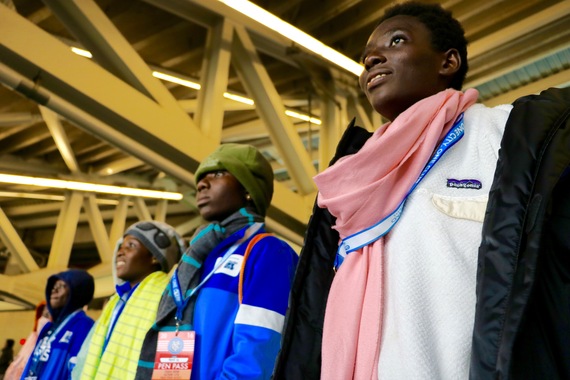 Louisa (pictured right) is brimming with gratitude for the opportunity to attend Right to Dream. She credits the academy with helping her "grow as a person," and get to know herself. She feels her social skills and ability to plan have increased dramatically, and recognizes that "I did not get that kind of education back at my ordinary school." After graduation, she plans on attending college and playing professional soccer in the UK.
These stories of triumph have reinvigorated my hope for the future of soccer. Its' ability to unite and strengthen youth must become our focus, as we show the world the game is more beautiful than ever.
Calling all HuffPost superfans!
Sign up for membership to become a founding member and help shape HuffPost's next chapter