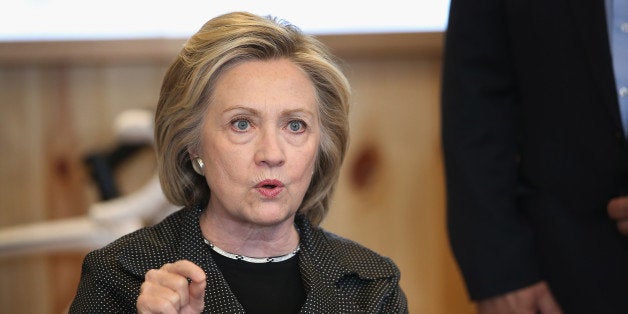 Sidney Blumenthal, a longtime adviser to Hillary Clinton who sent the former secretary of state briefings about Libya through her private email, said Thursday that he'll comply with a subpoena from the House panel investigating the 2012 terrorist attack in Benghazi.
"I have informed the House Select Committee on Benghazi that I will cooperate with their inquiry and look forward to answering the committee's questions," Blumenthal said in a statement.
The State Department has begun to release the contents of the emails, some of which were obtained by the Times. On Tuesday, the Times reported that Blumenthal had sent at least 25 memos to Clinton while she was secretary of state. At the time, Blumenthal was working for the Clinton Foundation, and some of the information in the memos may have been obtained from American contractors with whom he was doing business in Libya.
Blumenthal on Thursday said that his reports "came from sources I considered reliable" and that he sent them in his capacity "as a private citizen and friend."
"From time to time, as a private citizen and friend, I provided Secretary Clinton with material on a variety of topics that I thought she might find interesting and helpful," he said.
When asked by reporters on Tuesday about Blumenthal's role, Clinton, a candidate for president in 2016, minimized the concerns. "He's been a friend of mine for a long time," she said. "I'm going to keep talking to my old friends, whoever they are."
Clinton has urged the State Department to release the emails "as quickly as they possibly can." The department had planned to release them all in January, citing the volume and sensitivity of the information. But a federal judge on Monday ruled that the department must issue the material in a "rolling production."

REAL LIFE. REAL NEWS. REAL VOICES.
Help us tell more of the stories that matter from voices that too often remain unheard.
BEFORE YOU GO
PHOTO GALLERY
Hillary Clinton