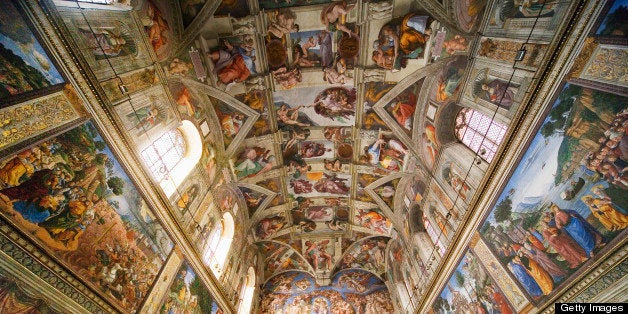 Of all places to not obey the Ten Commandments, the Vatican's Sistine Chapel may be the worst. Yet a scourge of petty thieves is ignoring "thou shalt not steal," turning the hallowed 15th century chapel into a monumental place for small crime.
"It is very hard to control so many people and there are not enough guards," explained one tour guide, Federica D'Orazio, to the Telegraph. "In my opinion there are just too many people – I don't think the authorities should let in so many."
Indeed, the problem is bad enough that some Vatican guides are considering a strike, calling for an increase in security at the chapel and a reduction in the number of visitors allowed in each day. Nearly 30,000 tourists pass through the chapel on a daily basis, the Daily Mail notes, leading some to call the man-made wonder more of a frenzy than a spiritual journey.
Due to its small population, the Vatican often ranks extremely high in terms of per capita crime. A 2007 investigation by Der Spiegel, a German newspaper, concluded the Vatican's per-capita crime was the highest in the world at the time, with an estimated 90 percent of perpetrators hopping the border back into Italy and going unpunished.
Should Vatican guides follow through with the strike, it would be the second time in as many months a major European travel destination has been crippled by pickpockets. In early April, guards and other officials at The Louvre in Paris went on strike to protest the petty crime, leading to a shutdown of the museum.