Many little girls have dreamed of what it would feel like to be a ballerina. Carla Körbes, a principal dancer at the Pacific Northwest Ballet, gives quite an poetic description: "When you're in the air, it just feels a little bit like time changes. You have that one second where [there's] no gravity, there's nothing. You're not touching anything."
In the stunning short documentary above from Patrick Fraser, Körbes speaks on the ethereal experience of dancing the ballet while she moves in slow motion through a black backdrop, navigating the empty space with delicate, but formidable, grace.
Check out some very different ballet moments in Sascha Vaughan's photographs of the all-male troupe, Les Ballets Trockadero in the slideshow below, and let us know your thoughts on dance in the comments section.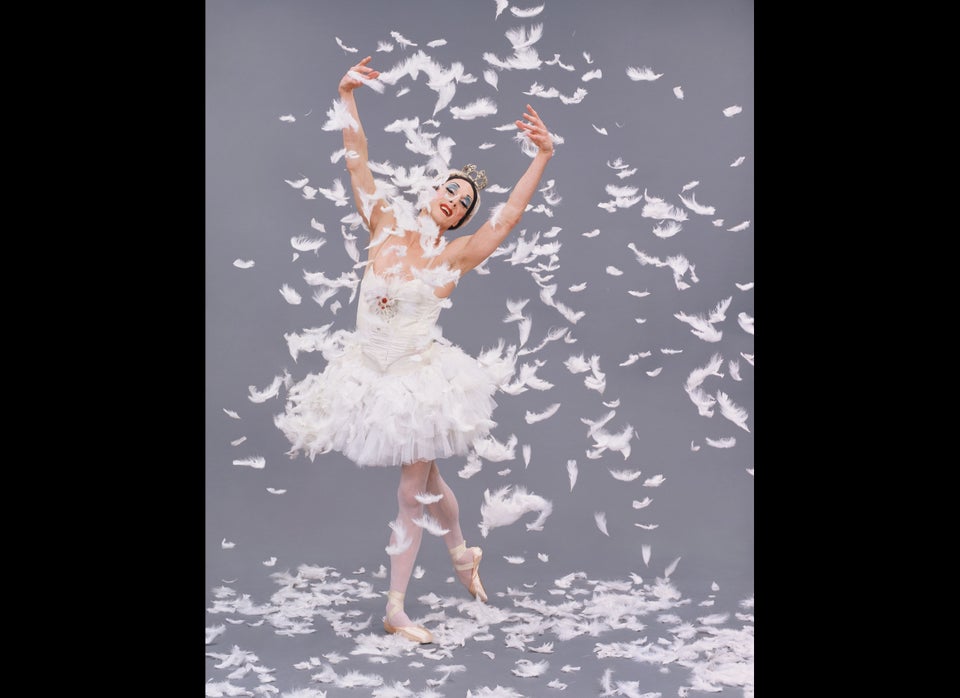 Trocks
Popular in the Community