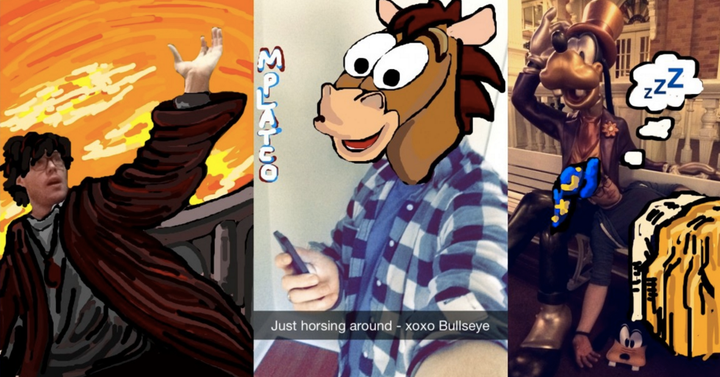 Have you ever wondered what it takes to be so good at Snapchat that you become something of a celebrity?
Snapchat star and doodler extraordinaire Mike Platco (who goes by mplatco on the platform) stopped by The Huffington Post office this week to teach us (and you!) some mind-blowing tips and tricks.
The below 16 hacks will transform how you use Snapchat, guaranteed.
1. Ever wonder how to doodle in those smaller, hard-to-reach areas? Enable the zoom feature on your device and magnify the image.
Here's how to enable the zoom feature:
Launch Settings.
Tap on General.
Tap on Accessibility.
Under the Vision section, tap on Zoom.
Turn Zoom on.
Launch Settings.
Tap on Accessibility.
Tap on Vision.
Tap on Magnification Gestures.
Turn Zoom on.
This is also handy when you want to outline your text with a thin border.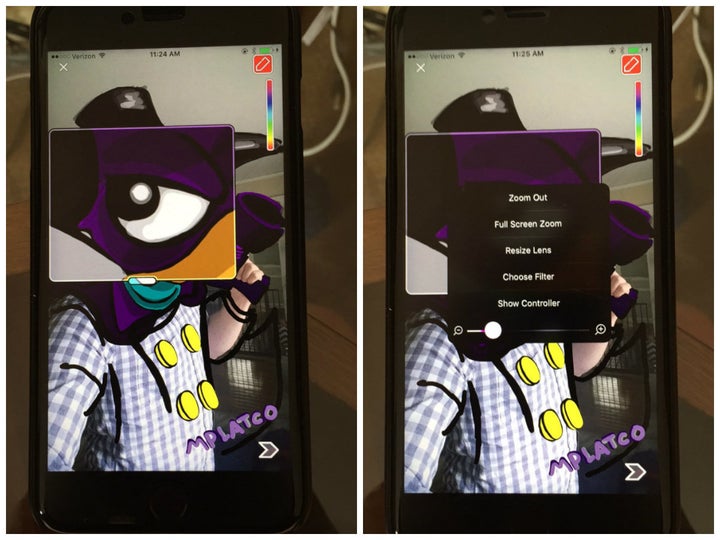 2. You can use the volume buttons to snap a photo or a video in Snapchat, just like you would a photo on the native Camera app.
3. You can find out who follows you back! This is not a drill. Minor catch: You'll need to follow the other Snapchat user yourself.
In Snapchat, go to Add Friends.
Tap on Add by Username.
Type in the person's username.
Hold down on their username. If you can see their Snapchat score (circled in the screenshot below), that means he or she is following you back.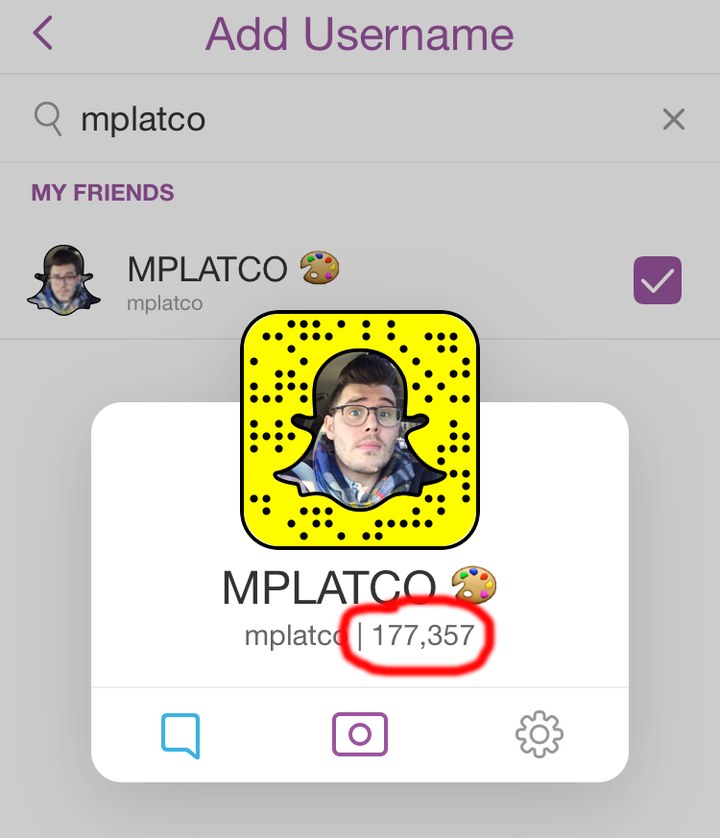 The only way to know if someone follows you without following him or her back is if they've recently added you. You will find your recent followers under the "Added Me" section.
4. You can snap without ever touching your screen thanks to the AssistiveTouch feature on iOS.
Launch Settings.
Tap on General.
Tap on Accessibility.
Under the Interaction section, tap on AssistiveTouch and enable it. You'll see a small icon pop up on the right side of your screen.
Tap Create New Gesture.
On the New Gesture page, hold your finger on the screen until the blue bar at the bottom is completed. When the bar is filled, tap Stop.
Tap Save, and enter a name for the gesture.
Launch Snapchat. Before recording, tap the small icon on the right side of your screen and then tap Custom to select your gesture. A circle should appear on the screen.
Tap the record button to film without holding it down the entire time!
5. You can use multiple filters in a single snap. Apply the first filter on the snap, then hold the display while using another finger to choose an additional filter.
This means you no longer have to settle for just the black and white filter, or just the time stamp lens, or just the geotag. You can use all three at once!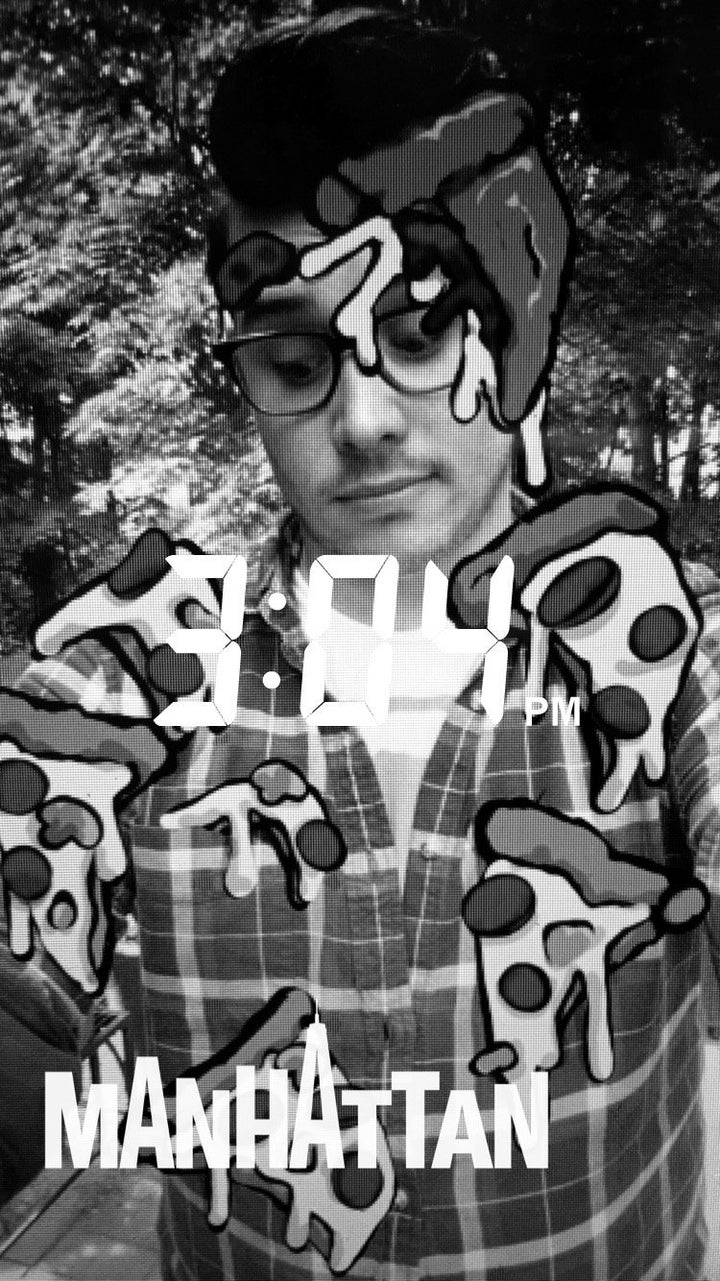 6. Use sound effects to step up your game.
"You can easily find them on iTunes, and Spotify has royalty-free albums full of sound effects," Platco told HuffPost. We recommend playing the sound on your phone while you snap from that same device. That helps the sound come out even clearer in your snap!
7. You can switch lenses mid-video recording.
No longer do you have to settle for just one single lens per snap! You can use multiple in a single recording! This is especially fun if you want to create a narrative playing multiple characters, or if you simply can't decide which one to use.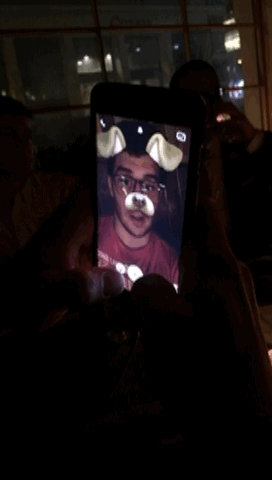 8. You can use way more shades of colors than you think.
To draw in white on iOS, touch the rainbow color palette and drag your finger to the top-left corner of the screen. To draw in black, touch the color palette and drag your finger to the bottom of the screen. To find lighter or darker shades of colors, drag your finger around the screen until you find the shade you want. You'll see a bunch of colors that aren't in the palette!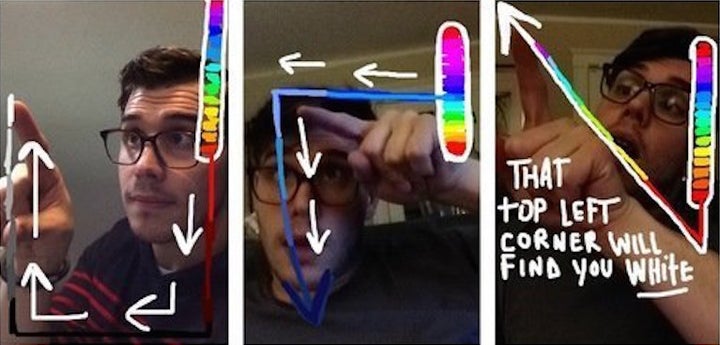 Android users already have the white, black and other crayons (even transparent!) built into their color palette.
9. You can use emojis as color overlay filters on your snaps. Simply place the emoji over the snap and blow it up. The emoji's edge will create a colorful filter.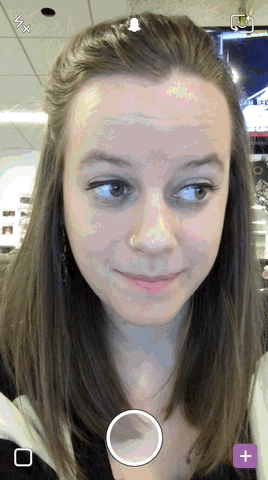 10. You can use emojis as stencils to make doodling easier.
Platco explained this great trick, which works perfectly if you want to draw something that already exists as an emoji. Say you want to draw a rocket ship, but you're not an artist. Just select the rocket ship emoji and trace over it. Everyone will think you're a Snapchat doodle master.
11. Shrink down emojis and set realistic scenes with them.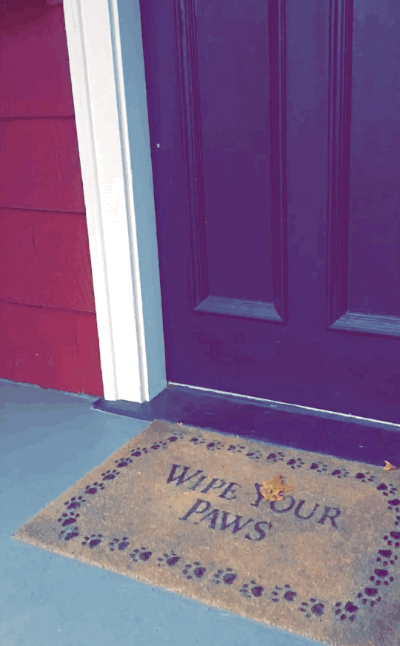 12. More serious artists can doodle with a stylus.
"I have a stylus that I love," Platco told us. "It's a very specific stylus with a mesh tip. A mesh tip has the perfect amount of resistance." The stylus he recommends is the ReTrak Retractable Stylus. Before purchasing a stylus, be sure that it's compatible with your device!
13. Your Snapchat account has a shareable profile link. You can tweet it out or even post it on Facebook so your friends can easily find you and add you!
Here's the format: www.snapchat.com/add/YOURUSERNAME
14. Your snap story expires after 24 hours, but don't fret. You can set an alarm before it expires if you want to save it (and see your final stats).
15. You can save your conversations by tapping and holding the message.
End the confusion of who said what last!

16. Do not be afraid to create.
"The best way to get better at Snapchat is just by telling stories, by creating," Platco explains. "If you want to draw, draw. If you want to retell 'Back to the Future,' do it. If you want to play with Lego dinosaurs, do it. Just create."
Watch Platco take over HuffPost's Snapchat account below: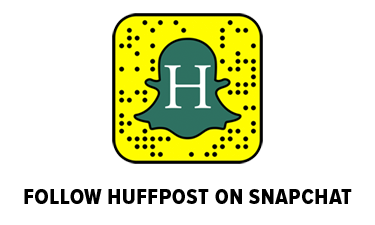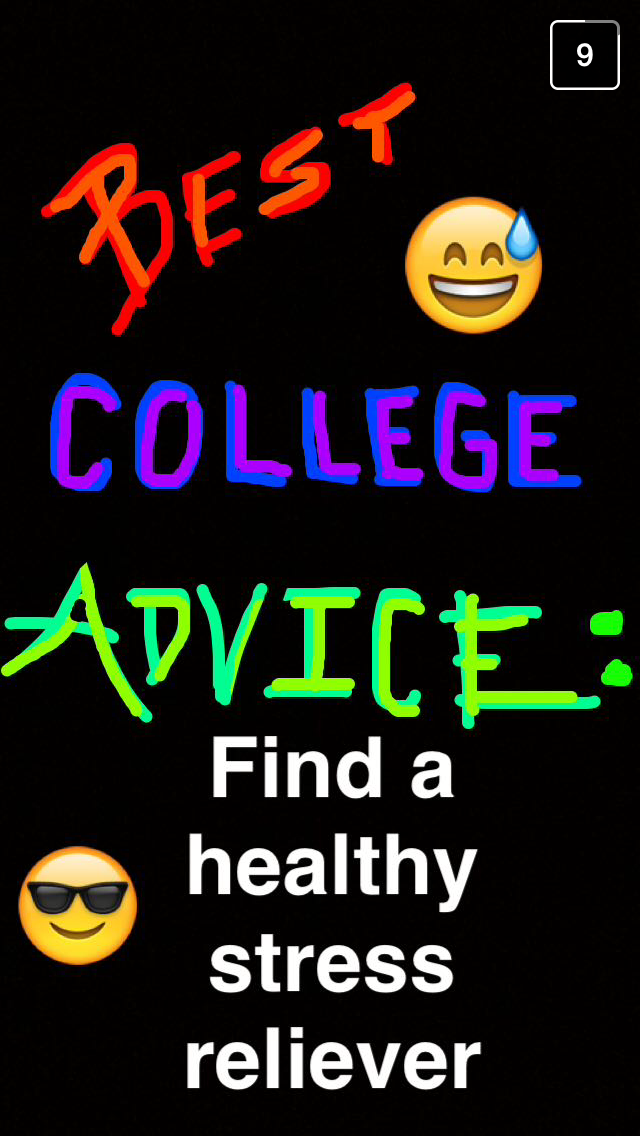 College Advice From Snapchatters (Follow HuffPost On Snapchat!)
Popular in the Community