UPDATE: Deadline reports that "SNL" writer Michael Patrick O'Brien will also go on camera as a featured player this season.
As always, casting decisions about "SNL" are not official until NBC confirms them. A spokesperson for the show has not yet returned our emails.
The new players would fill spots vacated by Fred Armisen, Bill Hader and Jason Sudeikis, who left the show at the end of last season. Co-head writer and Weekend Update anchor Seth Meyers is also leaving the show mid-season to take over "Late Night." The show is also losing longtime writer Jim Downey, who has written most of the show's political material since the '70s.
If the casting rumors prove to be true, this year's crop of featured players are currently based in Los Angeles, and all have a strong association with the Upright Citizens Brigade Theater in that city.
Noël Wells has been doing sketches and impressions on her YouTube channel since she was a student at the University of Texas at Austin. She also makes videos for Cracked.com and CollegeHumor. Here's video in which she spoofs Zooey Deschanel.
Beck Bennett is perhaps best known for his deadpan appearance in a recent AT&T campaign. He's also in the sketch group Good Neighbor, which currently has a deal with Comedy Central. Recently, Bennett finished shooting a role as the lead in the sports indie comedy "Intramural," which also featured "SNL" players Kate McKinnon and Jay Pharaoh.
Kyle Mooney is also in Good Neighbor, along with Bennett, and was a writer on "Nathan For You." He's also appeared on "Parks & Recreation."
John Milhiser is on a sketch team at UCB in L.A., and has also been involved with Lorne Michaels' web video company Above Average.
Also joining as a featured player will be Michael Patrick O'Brien (who also sometimes goes by Mike O'Brien). He has been a writer on the show since 2009, and hosts the popular web series "7 Minutes in Heaven," on which he often pulls from the stable of "SNL" talent.
The next season is expected to begin September 28.
Related
Before You Go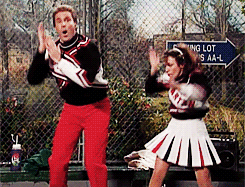 SNL GIFs
Popular in the Community