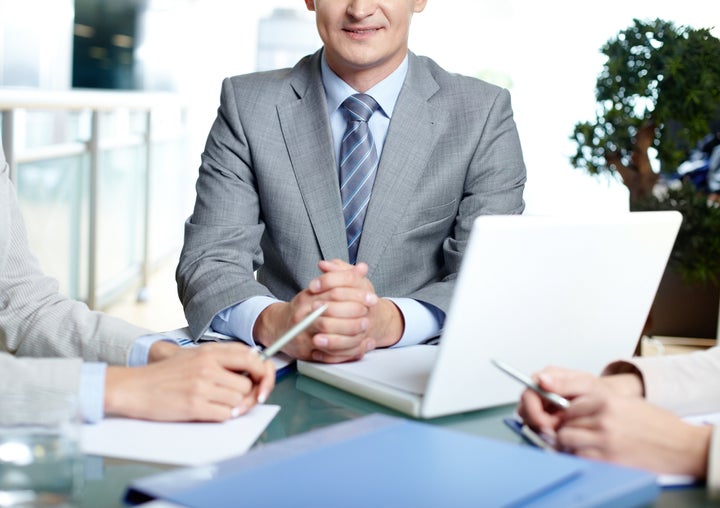 You've heard this story before, probably dozens of times. An employee, let's call him Grumbly Gus, takes to his social media channels and complains about his job. "This job is the worst! I hate my manager!" Gus tweets. Days later, Gus is pulled into his manager's office and fired for his social media indiscretion. #Fail
In this scenario, no one is really happy. Grumbly Gus is now unemployed, the company needs to hire someone else, and the whole situation could mean bad press. You might think this couldn't happen to your company, but with social media proliferating faster than we can manage, it's easy for new social tools to be abused.
The Pew Research Center found 67 percent of online adults are now using at least some form of social networking. You can't stick your head in the sand and hope the social media problem fixes itself. It's time to construct a social media policy for your company.
Why Your Company Needs A Social Policy
"I know," says Scrooge McManager, "I'll just ban all social media! Problem solved!" Not quite, especially if your goal is to hire top talent.
A recent study conducted by Evolv shows hourly employees who use social media are actually more productive than their non-social counterparts. And this productivity goes up with the more social networks an employee frequents.
A wholescale block of social media might actually be harmful to talent attraction, as well. You want to connect with the best and brightest, whether you're interviewing them in person or through online video. If you're blocking all social media, however, you might actually be chasing the superstars you need away.
A 2012 survey found two out of five Gen Y workers rate social media access above receiving a higher salary. And don't think it's just the young'uns who are tweeting, liking, and pinning. The same survey found 50 percent of workers age 55 and older use social media everyday.
Looking at these stats, it makes sense 53 percent of employers had developed a policy to deal with the thorny issue of employee social media usage last year. But before you throw some rules onto a sheet of paper and call it a day, realize there are some things you need to know about implementing large-scale social media guidelines at your company.
Recently the National Labor Relations Board put some guidelines in place to curtail restrictions on employee's social media usage. These guidelines were enacted to protect employees and allow them to discuss working conditions freely without fear of retribution. According to the NLRB, the social strata is the new watercooler and employees should be able to discuss working conditions and unfair policies without fear.
The board's rulings, which apply to private sector companies, discourage blanket and broad social media policies against "disrespectful comments" or critical posts on social media.
4 Tips For A Better Social Media Policy
So how do you implement an effective social media policy while staying compliant? Here are a few best practice tips:
Give Specific Examples
The labor board asks employers not to make broad social media policies, so the solution is to make your social policies as specific as possible. Instead of asking employees not to post "inappropriate remarks", specify these remarks cannot be discriminatory or harassing. Instead of asking employees not to mention the company, ask employees to steer clear of mentioning specific projects and proprietary information.
Specificity doesn't just help companies stay compliant, it will also make it clearer and easier for employees to know what is and isn't appropriate to post.
Implement a Social Media Training Program
Training is an important aspect of many parts of business life. You have onboarding for new employees and ongoing education for senior members of your staff. Put aside some time, whether a day or an hour, and ask employees to attend social media training. This way employees who are confused about guidelines can ask questions in person.
Empower Employees to Become Brand Ambassadors
One of the reasons it's a smart idea not to do away with social media in the office entirely is because employees can be your best and brightest brand ambassadors. Empower your employees to talk about the company, its mission statement, values, and culture on social media.
Employee referrals are a great source of hire, and social media makes it easier for great candidates to find out more about the company. Soon you might be talking to a candidate in the video interview who would have completely ignored your company if it wasn't for your employees' career passion on social channels.
Trust Employee Judgment
At the end of the day, you need to hire people you trust. If you cannot trust employees to be respectful about the company on social media, you probably shouldn't have hired them in the first place. Use the hiring process, whether you're talking to an interested candidate in person or through a video interview, as a first line of defense against social media misconduct.
In today's socially and digitally connected world, you need clear-cut policies for how employees should use social media. These policies will make it easier for workers to post without confusion, and might just attract the talent you need to the organization.
What social media policies do you have in place at your company? Share in the comments!
Josh Tolan is the CEO of Spark Hire, a video powered hiring network that connects job seekers and employers through video resumes and online interviews. Connect with him and Spark Hire on Facebook and Twitter.
REAL LIFE. REAL NEWS. REAL VOICES.
Help us tell more of the stories that matter from voices that too often remain unheard.