The fire, which started on Dec. 4, had scorched more than 270,000 acres in Southern California's Ventura and Santa Barbara counties as of Monday.
The fire was only 45 percent contained as of Monday morning, and the blaze threatened 18,000 structures. Officials are not expecting full containment of the fire until early January, even though weather conditions ― cooler temperatures and higher humidity in some areas ― are currently favorable for firefighters, said public information officer Joe Rosa.
"Anything is possible," Rosa told HuffPost on Monday. "We can't really predict what it's going to do ― but it's only 3,000 acres before it eclipses the No. 1 spot, so it's possible."
"As the fire continues to grow day by day, every day is a guessing game on how many acres are going to burn," Rosa added. "In the event we get a windy Wednesday like they're predicting, we may have to engage in more evacuations. We definitely don't want people to think this thing is out."
"Please do not take your eyes off it. We are still working diligently to control it," Rosa said. "Listen to the warnings, let us do our jobs. Don't put your guards down now."
This has been a devastating, record-breaking year for fires in California: Cal Fire reports that more than twice as many acres burned in the state this year as they did in 2016 ― with more than 6,877 fires burning over 500,000 acres from Jan. 1 to Dec. 10, 2017. The 2017 figures eclipse the state's five-year average of 4,770 fires burning over 200,000 acres per year.
"This is one of the worst fire years," Cal Fire deputy chief Scott McLean told HuffPost earlier this month. "Due to the severity of the fires, the growth rate and speed of the fires, and unfortunately, I've never seen this amount of death."
Related
Before You Go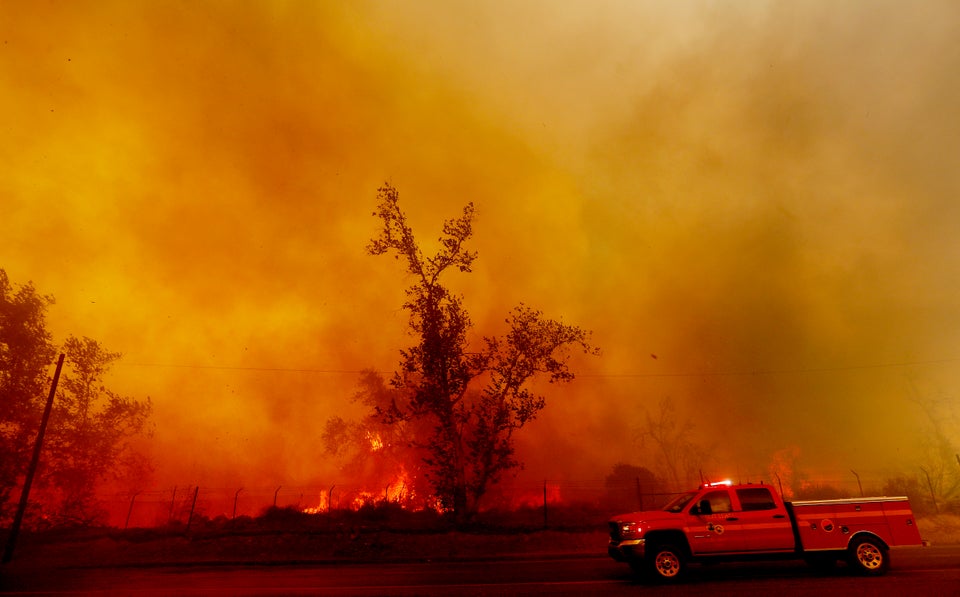 Ventura County Wildfire Devastation
Popular in the Community