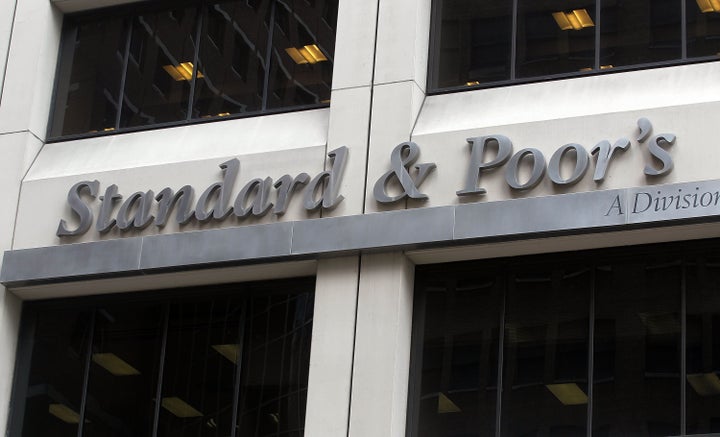 Standard and Poor's decision to downgrade the United States' sovereign credit rating has already sent shock waves through the stock market and worsened fears of a double-dip recession. But for local and state governments, the worst may be yet to come.
State and local governments are likely to face credit downgrades following a finalization of the U.S. budget, Standard and Poor's said in a report Thursday.
The threat to governments at the state and local level is only the latest shot fired in an ongoing battle between the public sector and S&P and the other major rating agencies. Earlier this month, Standard & Poor's became the first agency in history to lower the nation's sovereign debt rating to AA+, one notch below a perfect triple-A.
Then, following two weeks of unpredictable market volatility, it was reported that the Justice Department was going ahead with a probe into the agency's activities in the years preceding the financial crisis, particularly its habit of endorsing mortgage securities that later turned out to be toxic. S&P and the rating agencies Moody's and Fitch are believed to have played an instrumental role in setting up the conditions for the financial panic of 2008.
Despite a growing number of people calling the credibility of these agencies into question, S&P warned this week that it's considering further revisions to governments below the national level.
While the the U.S. Budget Control Act of 2011 already includes at least $2.1 trillion in deficit reductions over the next decade, further cuts to be determined by a bipartisan "super committee" by late November will largely inform S&P's decisions over which state and local governments do or don't get downgraded.
Credit ratings vary by state, and "differing levels of reliance on federal funding, and varying management capabilities" will play a significant role in determining which ratings change, S&P says.
"In our opinion, the longer-term deficit reduction framework adopted as part of the Budget Control Act of 2011 (BCA) could undermine the already fragile economic recovery and complicate aspects of state and local government fiscal management," Gabriel Petek, an S&P analyst, said in a statement.
Already this year, S&P has revised the credit ratings for several state governments. Six states have received upgrades, including South Dakota and Wyoming, while New Jersey and Nevada have both had their ratings lowered.
Meanwhile, many counties and municipalities have also fared poorly, experiencing "super-downgrades," a fall of three or more notches on the rating scale. Manassas Park, Va., for example, was downgraded a full five notches on Standard and Poor's scale, from AA- to BBB, due to "significant and rapid deteriorations of the city's financial position," the WSJ reports.
Despite the grim outlook, S&P says that since budget cuts would not take effect until 2013, state and local governments have time "to implement budget adjustments that, in our view, could prove important in the maintenance of their credit quality." Likewise, the agency said that it was possible that the highest-rated local and state governments could maintain their AAA rating.
Support HuffPost
The Stakes Have Never Been Higher
Related
Popular in the Community