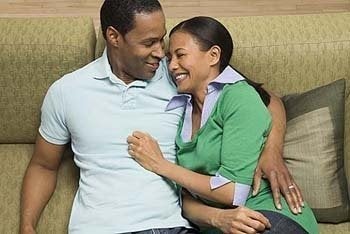 Sexual energy is the life force moving through the whole body and when it flows easily, it energizes all energy centers. However, sexual energy can get stuck, particularly if the heart center is afflicted. When someone relates to sex addictively, it is often because of significant blocks or leaks in one or more of the energy centers.
For the next few blogs, I will explore dilemmas associated with each energy center, progressing from the base of the spine to the crown of the head. These areas are:
Permission: Healing the Cultural Wounding
Trust: Securing the attachment
Self Empowerment: Ensuring healthy boundaries
Communion: Love without fear
Truth: Staying open and curious without judgment
Perception: Shaping the experience
Transcendence: Openness to ecstatic states of consciousness
Permission: Healing the Cultural Wounding
All cultures govern relationships in various ways, especially sexual relationships. In their efforts to control the reproductive function of sex and to ensure legitimacy (as defined by any particular culture) there is an underlying fear of sexual energy because of the possible ways sexuality may be expressed by individuals. Our culture is particularly bound by fear of sexuality and that fear is translated to individuals from childhood on.

It is important to challenge the negative messages that are the source of cultural wounding. To experience truly flowing sexual energy, we must first move beyond negative cultural conditioning into positive, healthy attitudes. Sex therapists do this by giving accurate, evidence based information that softens the internalized shame and blame messages about sexuality. By reframing one's internal messages about sex to embrace the right to enjoy sexuality and make healthy personal choices, it opens the pathway to lifelong enhanced sexual energy.
What is needed is a shift in perspective: from shaming and criticizing based on some perceived sexual performance flaws to allowing the experience of simple pleasurable touch. In the third blog ("Multidimensional Orgasm"), I mentioned that there are three Levels of sexual energy and this blog is about Level I: the giving and receiving of pleasure in a relaxed, mutually enjoyable, and sometimes playful sensual experience. (Level II is Heart Centered and Level III is Transcendent).

One of my favorite techniques for healing the cultural wounding is to dispel common misinformation with these myth busters.
Myth # 1: Couples who love each other should automatically have good sex
The classic definition of intimacy is "The desire to know and be known by another," which means intimacy is not synonymous with sex. We know there are gender based intimacy differences according to cross cultural studies. Males typically learn side by side intimacy from early male bonding which is activity based. It leads to viewing sex as something one does to feel bonded, whereas females naturally seek face to face ways of bonding which leads to the need for connecting before any specific sexual touching. These differences can lead to hurt and misunderstanding where each is seeking a different pathway to intimacy.
Myth # 2: Other couples are having more and better sex than we are
Most people fall short of the supposed performance standards resulting in low desire in relationships. The stalemate of desire discrepancy affects over 75% of couples over the long term and is often constricted by performance anxiety and negative thoughts. One third of all men are rapid ejaculators (in 1948 Kinsey established that 75% of men ejaculate within 2 minutes) and 40% of men over 40 (70% of men over 70) have erection issues. Approximately 70% of women do not orgasm through intercourse alone and many have pain with intercourse some of the time. Access to our unbound orgasmic energy gets restricted because of misunderstanding and misperception which has at its heart the lack of permission to truly enjoy pleasure without a measurable goal.
Myth # 3: Sex should be natural and spontaneous (the way it used to be).
Courtship is often the gold standard to which all of our sexual interactions must be compared and when we lack that spark, we believe that something is very wrong. The recent studies by Helen Fisher reveal that brain functioning in the early stages of love is characterized by high levels of dopamine and norepinephrine which does not last. The myth that we should continue to feel that way is a real killer for enjoying encounters with long term partners. Simply put, long term healthy sexuality is:
The ability to receive pleasure and feel good about your own erotic sensations
The ability to give pleasure and enjoy your partner's responses and pay attention to what the partner wants without loosing your self
The openness to new experiences and sexual possibilities rather than rigid routines
To help couples let go of this myth, I teach them to create seductive settings together as a team -- without keeping score or blaming.
Myth # 4: It's easy to tell who has more desire and who has less desire in a relationship
There is a difference between arousal (physical signs) and desire (a complex interweaving of mind, body and emotions). Gender differences in hormones are important to understand because appetite sex is driven by testosterone which is 10 times more abundant in men, whereas connected sex is often desired by women. The intent of a sexual encounter may differ between partners, since the desire to simply have an orgasm is very different than the desire to make love. One partner may be more interested in a gourmet variety of sex whereas the other may prefer a basic "get it on" approach to sex. Communication skills are crucial to letting go of prejudices and actively listening to your partner's desires without judgment or reactivity.
In my next blog, I will explore early attachment experiences which create trust issues blocking and distorting sexual energy. And as always, I welcome your comments and emails.