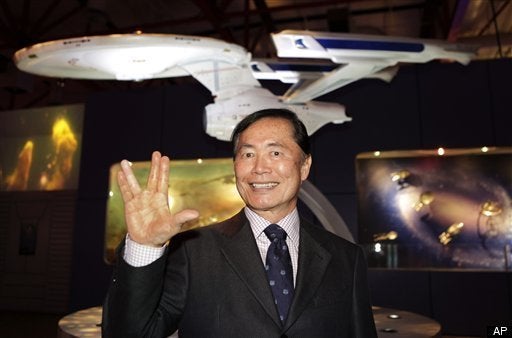 'Star Trek's unexplored final frontier? An openly gay character.
In all of its movies and iterations -- including 726 television episodes -- there never existed an openly gay character on 'Star Trek.' And now, the show's producer says he regrets the decision.
It was a shame for a lot of us that ... I'm talking about the Next Generation, Deep Space Nine and there was a constant back and forth about well how do we portray the spectrum of sexuality. There were people who felt very strongly that we should be showing casually, you know, just two guys together in the background in Ten Forward. At the time the decision was made not to do that and I think those same people would make a different decision now because I think, you know, that was 1989, well yeah about 89, 90, 91. I have no doubt that those same creative players wouldn't feel so hesitant to have, you know, have been squeamish about a decision like that.
In the episode, Captain Kirk has a gay nephew named Peter.
As it turns out, there was at least one gay cast member on 'Star Trek': George Takei, who played Sulu, famously came out in 2005 and married his partner in 2008. He famously did not invite his on-screen captain, William Shatner, to the wedding.
Calling all HuffPost superfans!
Sign up for membership to become a founding member and help shape HuffPost's next chapter