This galaxy just got far, far sweeter.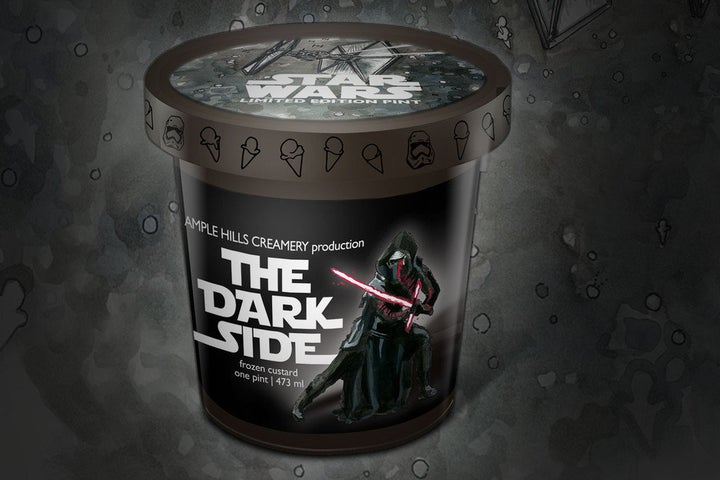 The Dark Side ice cream is "an ultra-dark chocolate ice cream with espresso fudge brownies, cocoa crispies, and white chocolate pearls to represent the light still hiding in the dark, waiting to burst through," according to the company.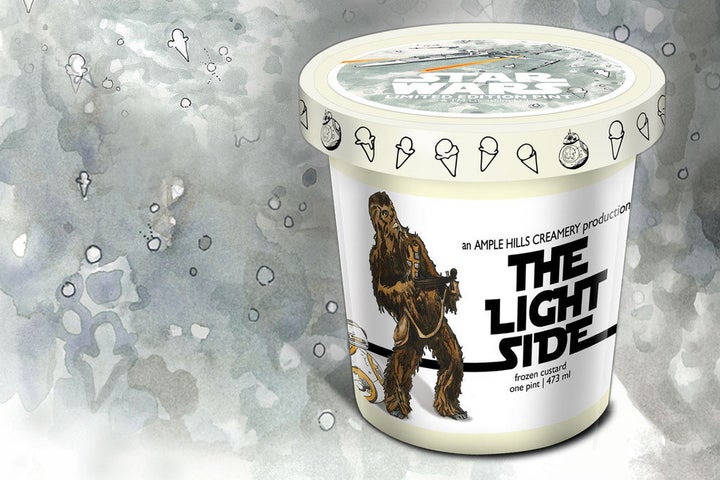 The Light Side, meanwhile, is "a bright marshmallow ice cream with homemade crispie clusters, as well as a smattering of handmade cocoa crispies to represent the dark side still lurking within the light."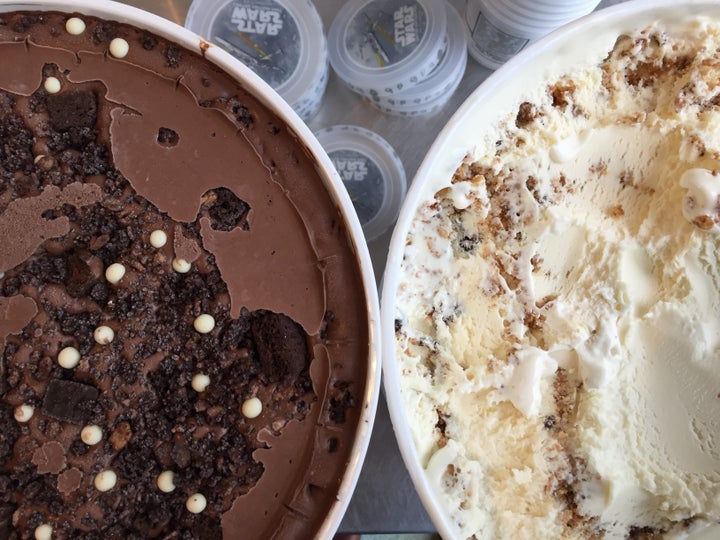 Shipping costs can get pretty costly if you live far from New York City, as the ice cream requires express service. First shipments of the 4-pack, which is sent in a styrofoam container packed with dry ice, will arrive in homes starting Dec. 15.
Ample Hills won't be selling the flavors in its New York stores, but that's okay: We'll settle for a spacecraft delivery (or maybe just the aforementioned shipping service) instead.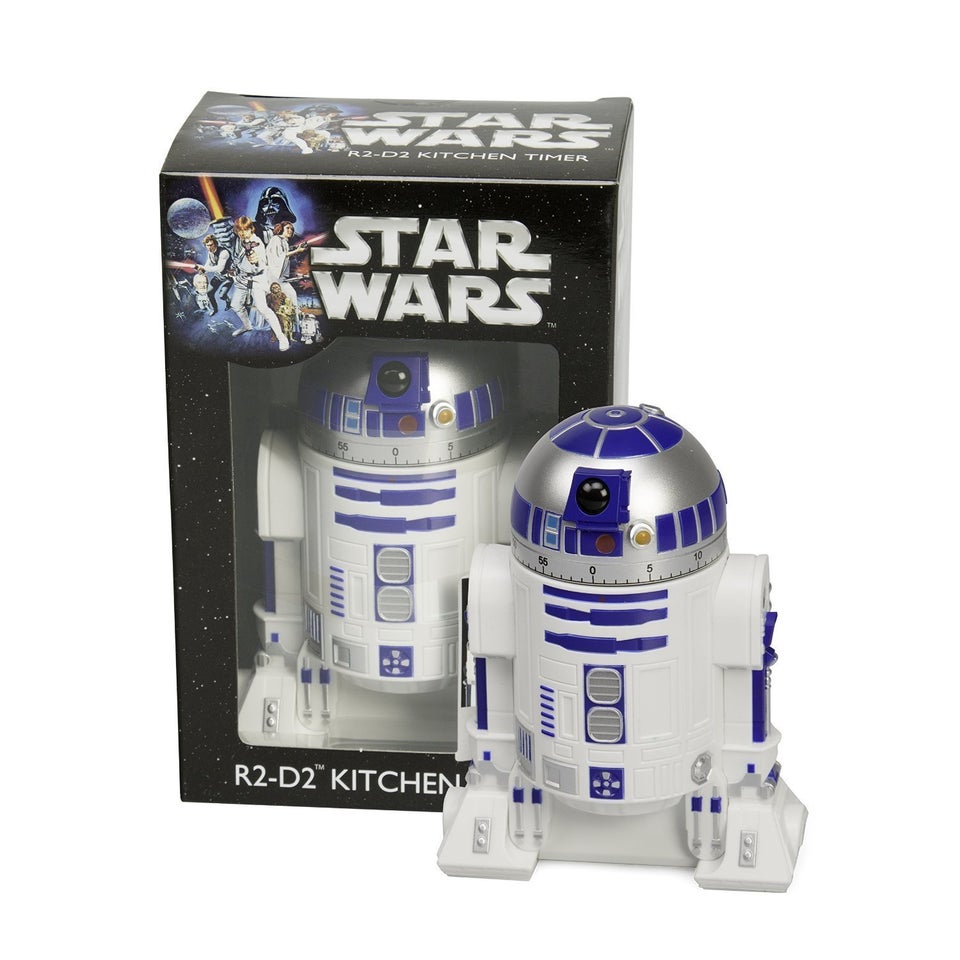 Kitchen Gadgets For The Star Wars Obsessed