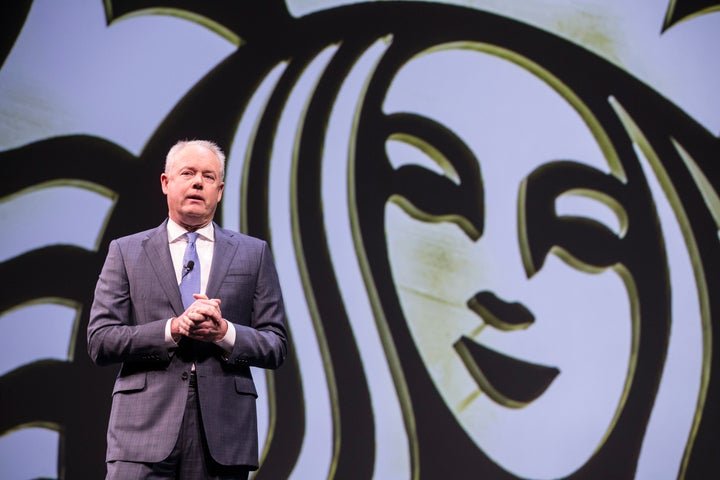 Starbucks is holding on to more than a billion dollars of customer money that hasn't been spent on drinks or desserts or overpriced coffee paraphernalia — it's just sitting there.
In the first quarter of 2016, Starbucks was keeping about $1.2 billion for its customers between money pre-loaded onto cards and the company's app, the coffee giant told The Wall Street Journal. If Starbucks were a bank, that amount of deposits would make it a respectable midsize institution.
An astounding number of customers eschew dollars for money on card and the app. Between the U.S. and Canada, 41 percent of transactions at retail locations involved a Starbucks card, and 24 percent involved the mobile app, according to Marketwatch.
For comparison purposes, PayPal, which holds $13 billion of its customers' money, dwarfs the coffee chain. Then again, transferring cash is PayPal's sole purpose, not a strategy to get customers to stay loyal to a certain brand of burnt coffee. Compared with the prepaid card company Green Dot (the institution behind Walmart's MoneyCard), which has $560 million in customer funds, Starbucks holds more than twice the cash of its competitor.
Starbucks cards, in other words, are big business.
Related
Popular in the Community