It's not unusual for romances to blossom over coffee. One cute MacBook spies another at Starbucks, small smiles are exchanged, cut to a scene of their wedding day -- it's the stuff of (cheesy) rom-coms.
But for real-life Oklahoma couple, Eva McCarthy Capparello and Carmine Capparello, sharing coffee was literally the foundation of their relationship. The pair met on a dating site in 2008, but had their first face-to-face encounter in 2010 over a cup of joe. After that, they spent hours getting to know each other over coffee.
So when they decided to tie the knot, it seemed fitting to say "I Do" at their local Starbucks -- the place that helped them to solidify their romantic bond. They did just that on Tuesday, taking over a local Starbucks with 50 of relatives and friends to say their vows.
"We fell in love over coffee," Eva said. "When he was [serving with the Navy] in Iraq, my Mom and I met at that particular Starbucks every Tuesday night for coffee. That's what kept me grounded."
It's a sweet story, but a surprising venue -- though it's certainly not the first time a couple has tied the knot in an unexpected locale. Click through the slideshow below to see other couples who have said "I Do" in surprising places.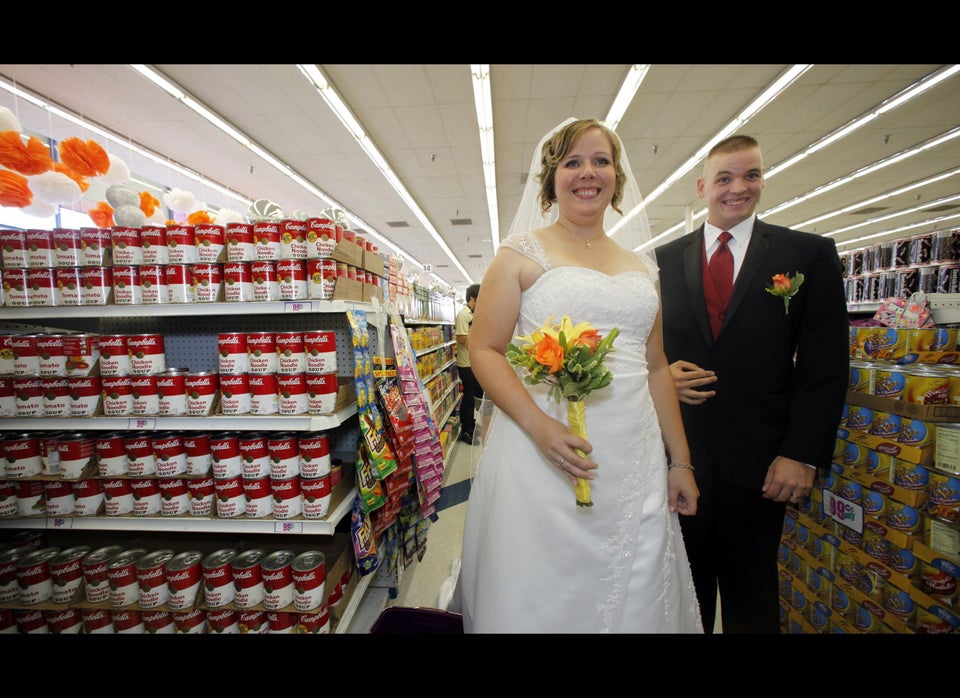 5 Strangest Places People Get Married