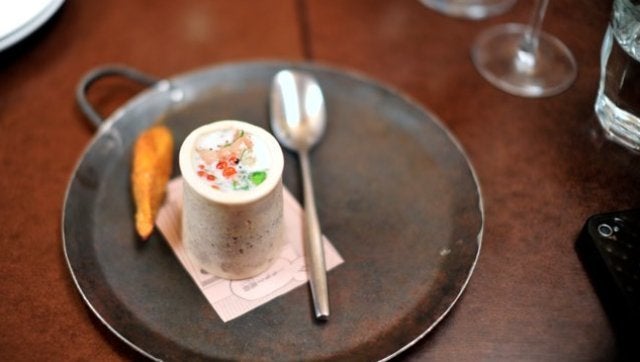 When HuffPost San Francisco first visited State Bird Provisions, the playful new small plate restaurant from Rubicon alums Stuart Brioza and Nicole Krasinski, we knew we had tried something special. And now it seems that Bon Appetit couldn't agree more.
Bon Appetit lauded the restaurant's dim sum-style cart service, its casual atmosphere and all-around fun experience. But most importantly, it lauded the food.
The honor comes as little surprise: State Bird (and the chefs behind it) have already been praised by the New York Times ("[Brioza] he will be one of the best chefs in America"), Conde Nast Traveler (where to go in the city for appetizers), Tasting Table ("...impossible to stop eating") and a host of local publications.
And while we're not food critics, we're not surprised. Though State Bird may be "casual," Brioza and Krasinski's passion for serious food and new ideas is palpable. (On a recent HuffPost SF trip, Brioza presented a savory seafood and bone marrow soup in ceramic cups he had made himself.)
"New York restaurants have really taken a look west in a way that they haven't done before," said Boulevard chef and owner Nancy Oakes in an interview with The Huffington Post. "[Some San Francisco restaurants] are taking culinary risks and doing something really interesting."
Watch Bon Appetit's video interview with the founders of State Bird Provisions below. Then, see which other restaurants made Bon Appetit's list here.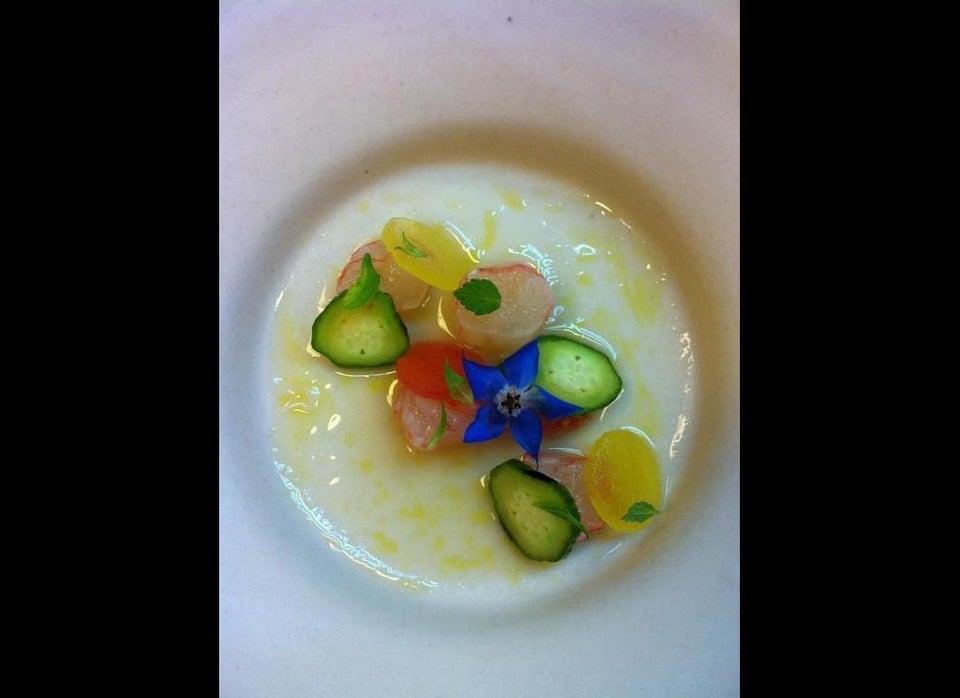 Newsweek Best Restaurants In America
Popular in the Community