Stefanie Dickinson, 37, a former Ellicot School District treasurer and mother of two accused of sexting a 14-year-old student, was arrested again Wednesday, this time for sexual assault on a minor, Fox31 reports. This second arrest comes just one month after her arrest for charges that she sexted her son's friend.
According to the arrest affidavit, during the sexting investigation, sheriffs received multiple tips that there was another victim of sexual assault from 2008, KRDO reports. Just last week, a 17-year-old male student admitted to having sex with Dickinson on at least five occasions during the summer of 2008 as well as during his senior year of high school.
The victim said that he regularly spent time at Dickinson's house -- his own father was a single parent and Dickinson helped take care of the victim and his younger brother. Later, the victim occasionally spent the night after baby-sitting Dickinson's own children.
The affidavit goes on to state that the pair had sex in Dickinson's car in a parking lot as well as in a children's "playhouse" at her home where, according to 7News, Dickinson gave the victim oral sex before engaging in sexual intercourse. The former student also told authorities that he received explicit text messages and pictures from Dickinson during that period. Dickinson asked the victim to not tell anyone about their relationship because it could ruin her marriage and relationship with her children.
If convicted of sexual assault on a child by a person in a position of trust, a Class 3 felony, Dickinson could spend the rest of her life in prison, according to The Gazette.
Police first arrested Dickinson back in September for sexting a 14-year-old student, a friend of her son.
The sexts were discovered by the victim's sister, who became suspicious after witnessing Dickinson hugging her brother multiple times. At the time, Dickinson was a sitting board member and treasurer of Ellicot School District-22, near Colorado Springs.
Deputies told the Colorado Springs Gazette that they believe Dickinson had been texting the boy since he accompanied her, her husband and two sons on a camping trip to Lake Meredith in mid or late August. After the trip Dickinson allegedly asked the boy for his cell phone number so that she could send him photos from the trip, but the arrest warrant says that Dickinson texted him that she wanted to sneak out of the house to meet with him.
Other text messages found on the boy's phone said, "I just want u," and on Sept. 2 they got more explicit. In the message, Dickinson talks about having sex and texts, "Baby I will rock ur f***ing world!"
A report cited by KDVR says that the boy told deputies that he felt uncomfortable, and says in the arrest warrant that she would frequently come to his football games and "would always tell me I have a sexy smile".
Dickinson resigned from the Ellicot school board shortly after the sexting allegations and arrest.
Related
Before You Go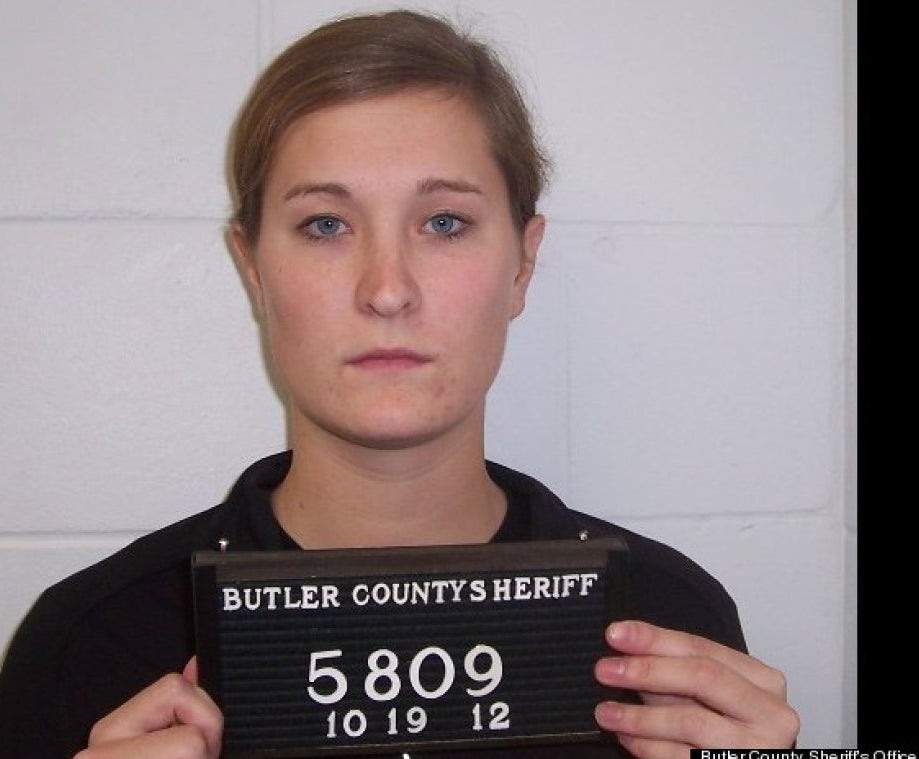 Teachers Behaving Badly: Student-Teacher Sex Scandals
Popular in the Community