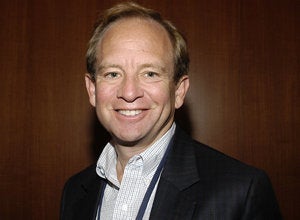 Democrats tell ABC News successful private equity investor Steve Rattner of the investment firm Quadrangle Group has emerged as President-elect Barack Obama's leading candidate to be "car czar."
Known for brokering investment media deals, Rattner began his career as a reporter with the New York Times before leaving for the greener pastures of Wall Street. There, he rose quickly at places like Lehman Brothers, Morgan Stanley, and Lazard Frères. Mr. Rattner is highly regarded for his financial acumen -- so highly that a year ago, New York Mayor Michael Bloomberg put his fortune -- estimated to be worth as much as $13 billion -- in Rattner's hands.
The so-called "car czar" position does not yet formally exist; Congressional Democrats have been working with the Obama Team on creating it.