Here at HuffPost Arts we come across a lot of kooky materials. Sculptures made from paper clips, paintings out of tape ... you name it, we've seen it. But rarely do we come across such a lovely merger of material and skill. Rarely do we encounter an artist who uses an unexpected medium in such a way that it actually appears natural, even organic, but Steven Spazuk draws with fire and the results are mesmerizing.
Steven Spazuk began practicing drawing, and then got into painting before he started to play with fire. By holding a candle beneath his paper and watching tufts of black smoke billow and swirl into the air, Spazuk allows the 'soot drawings' to manifest themselves without much control over the process.
The drawings appear before him like a sort of seance, and Spazuk takes what he sees and goes with it, connecting what he interprets as an arm and a leg until a coherent figure reveals itself. Spazuk's method is both daring and humbling, he relinquishes control and lets his work appear as it may.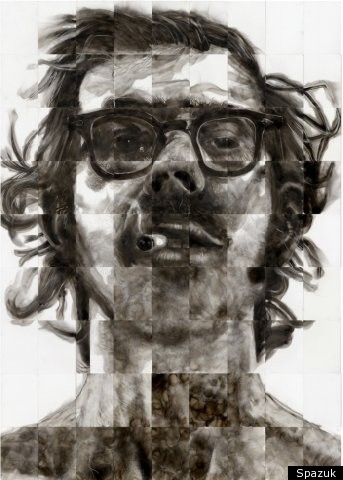 Spazuk's results are truly spellbinding. Some faces are shockingly realistic while others exist in an ethereal in-between space. There are black and white images, color images, and collages which Spazuk calls 'color mosaics.' His friends attest that Spazuk's work is always evolving. Like fire, Spazuk exists in a state of creative destruction, fanning the flames and learning his own power.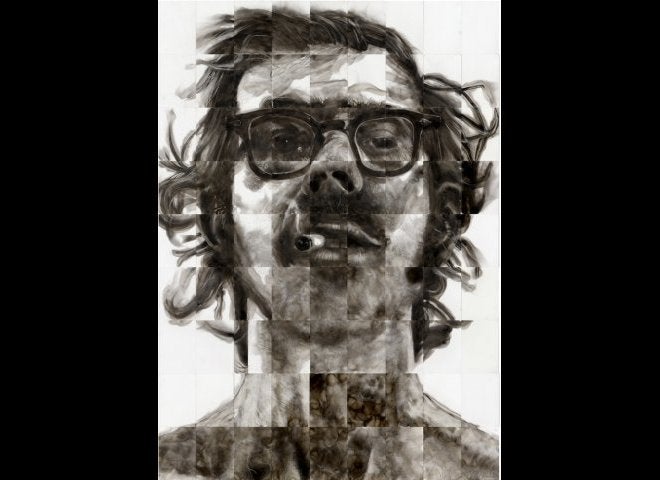 Spazuk
Popular in the Community