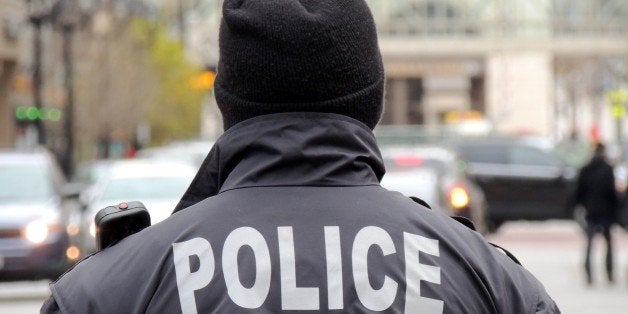 By: Chad Brooks
Published: 01/13/2014 05:34 AM EST on BusinessNewsDaily
While all jobs come with their own level of stress, new research shows some have it more than others.
A study from job search site CareerCast revealed that jobs where employees are putting their lives on the line, such as military personnel and firefighters, are among the most stressful, while those that don't pose imminent danger, such as audiologists and hair stylists, are the least stressful. However, not all workplace stress emanates from danger. Researchers said jobs such as public relations executive, newspaper reporter and event coordinator are among the most stressful because of tight deadlines and scrutiny in the public eye.
Determining the amount of stress a worker experiences can be predicted, in part, by looking at the typical demands and crises inherent in the job. CareerCast's ranking system for stress considered 11 different job demands that can be expected to evoke stress, including amount of travel, growth potential, deadlines, working in the public eye, competitiveness, physical demands, environmental conditions, hazards encountered, own life risk, life of another at risk and meeting the public. [The Happiest Jobs in America]
A high score was awarded if a particular demand was a major part of the job, fewer points were awarded if the demand was a small part of the job, and no points were awarded if that demand was not normally required.
Based on site's rankings, the 10 most stressful jobs for 2014 and their median salary are:
Enlisted military personnel: $28,840
Military general: $196,300
Firefighter: $45,250
Airline pilot: $114,200
Event coordinator: $45,810
Public relations executive: $54,170
Corporate executive (senior): $168,140
Newspaper reporter: $35,870
Police officer: $55,270
Taxi driver: $22,820
Those looking for a less stressful job better be prepared to put in the work to land one. The study discovered that of 10 least-stressful jobs, half require at least a bachelor's degree, with some requiring postsecondary education and doctorates.
This year's top least stressful jobs are:
Audiologist: $69,729
Hair stylist: $22,700
Jeweler: $35,350
University professor (tenured): $64,290
Seamstress/tailor: $26,280
Dietitian: $55,240
Medical records technician: $34,160
Librarian: $55,370
Multimedia artist: $61,370
Drill-press operator: $35,580
Copyright 2014 BusinessNewsDaily, a TechMediaNetwork company. All rights reserved. This material may not be published, broadcast, rewritten or redistributed. ]]>
Related