On Tuesday and Wednesday, a controversial Christian preacher appeared on the campus of James Madison University in Harrisonburg, Virginia, and according to witnesses, launched into sermons condemning a variety of "sinful acts," such as homosexuality, drinking alcohol and listening to country music. But a number of students were ready to take on his hateful words with a message of peace and love.
"All homos are going to hell," Ross Jackson -- who is the founder of Revival Mission Ministries, an outreach group that delivers sermons outdoors -- is said to have yelled at a crowd gathered at one of the talks.
Student-journalist Lauren Hunt live-tweeted Jackson's appearances, noting his inflammatory statements and the sizable crowds they drew.
Some of the attendees brought rainbow-colored flags and protest signs to Jackson's sermons.
"The students' singing has overpowered the voice of the preacher," Hunt tweeted Tuesday.
A YouTube video of the students singing a song called "How He Loves" has garnered almost 200,000 views since being uploaded Sept. 16.
According to JMU newspaper The Breeze, Jackson was forced to leave the college campus Wednesday after he was issued a police summons for assault and battery, as well as a no trespass notice, which reportedly means he'll be arrested if he ever returns to the campus. It's unclear, however, what prompted these actions by police.
CORRECTION: A previous version of this story incorrectly identified the school as John Madison University. It is James Madison University.
Related
Before You Go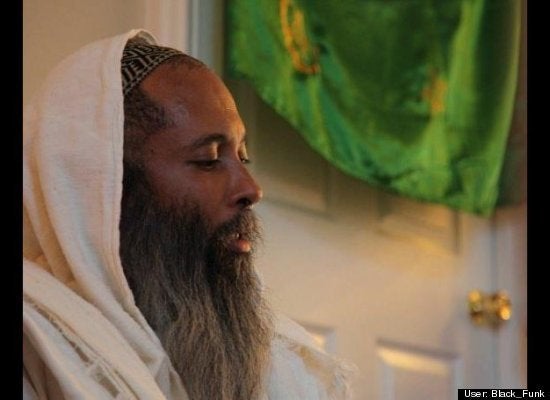 Most Inspiring LGBT Religious Leaders
Popular in the Community