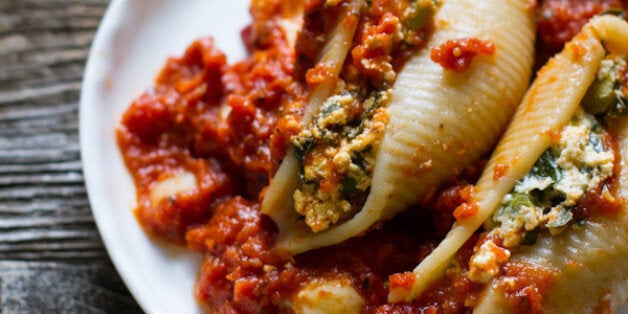 There's something about family meals that no fancy dish can top. Lasagna, casseroles and soups are a few of our favorites -- in our humble opinion, they give high-end dishes like lobster and foie gras a run for their money. And then, there are stuffed shells, which are easily the king of the comfort food dinners served family style.
Stuffed shells are one of the absolute best things to make when you're feeding a group. They're easy to prepare, make everyone happy and are perfectly portioned for individuals and groups alike. And the best part is that you can fill them with so many different ingredients, so they never get boring.
We've put together our favorite recipes, guaranteed to make your life (and dinnertime) easier.
Caprese Stuffed Shells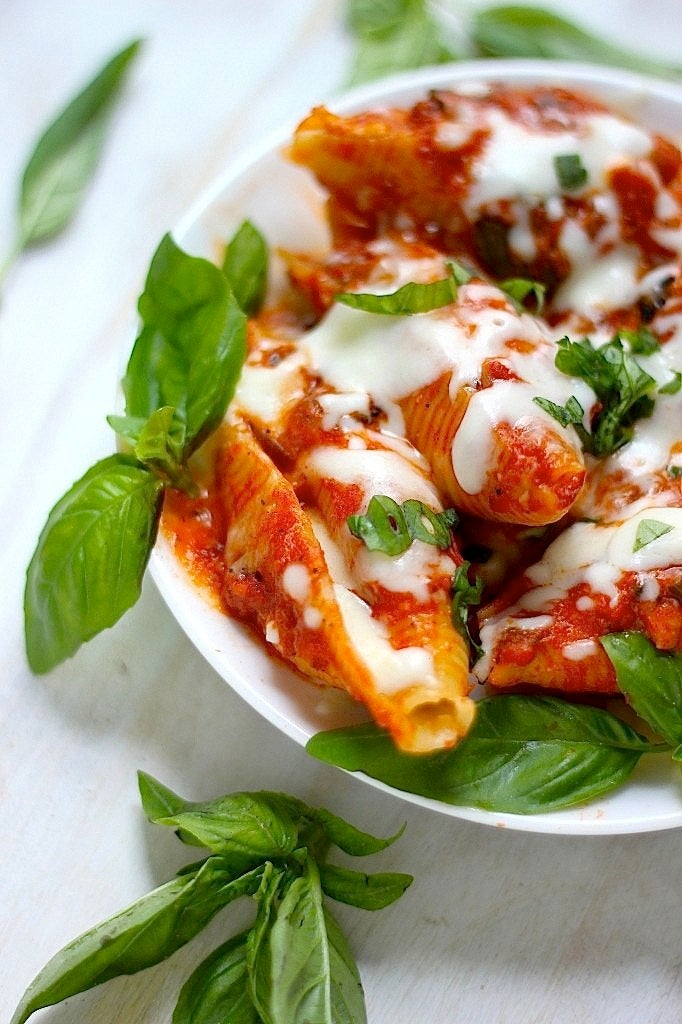 Pumpkin & Ricotta Stuffed Shells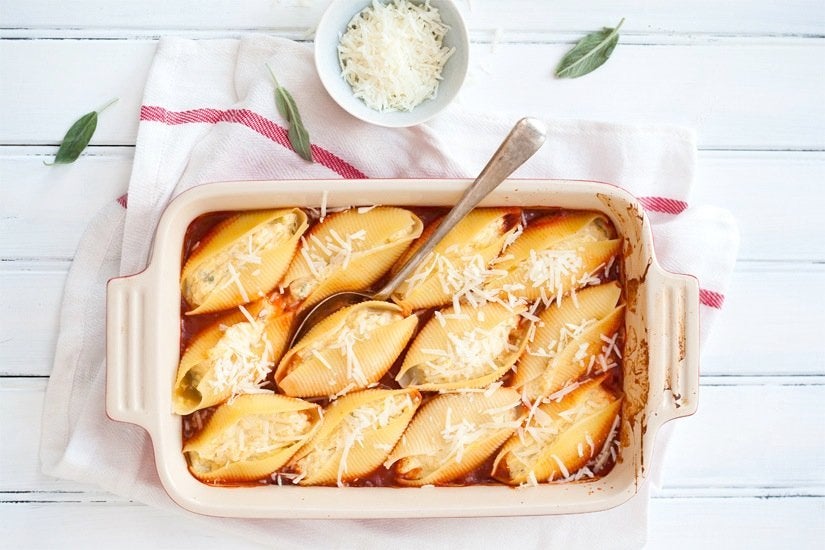 Asparagus And Kale Stuffed Shells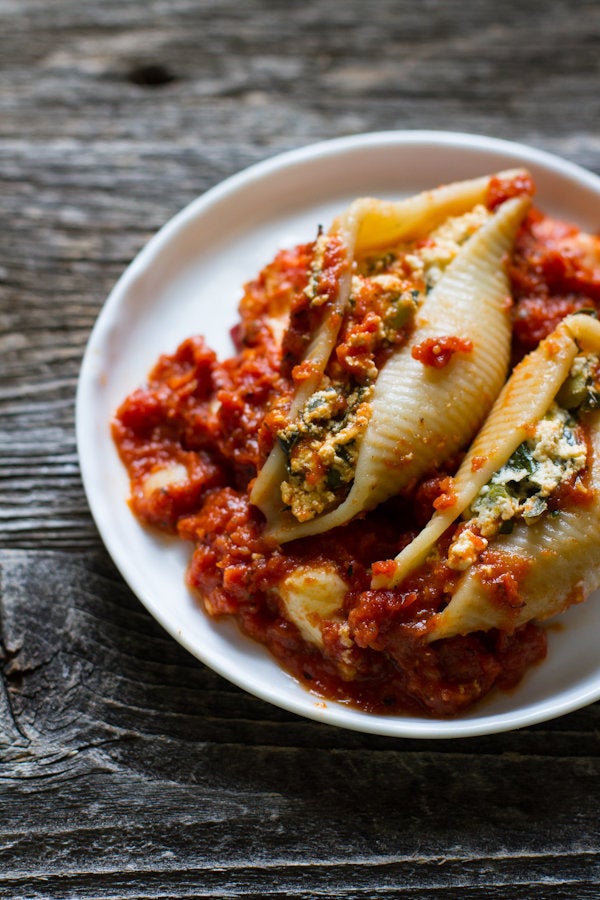 Spaghetti Squash Stuffed Shells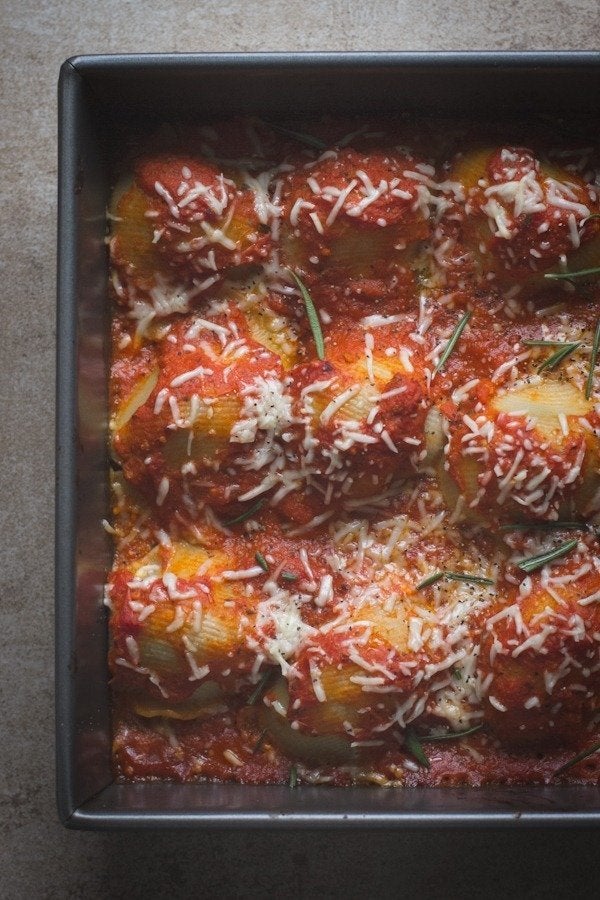 Ricotta Stuffed Shells With Butternut Squash Sauce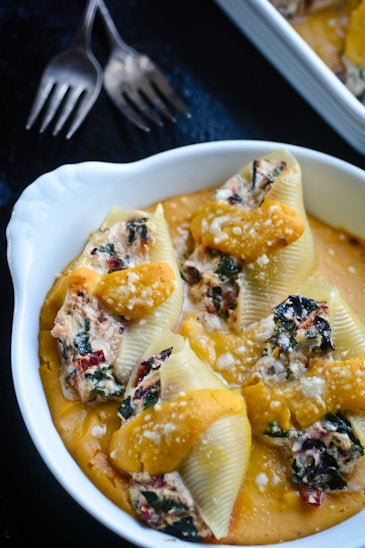 Spinach-Bacon Stuffed Shells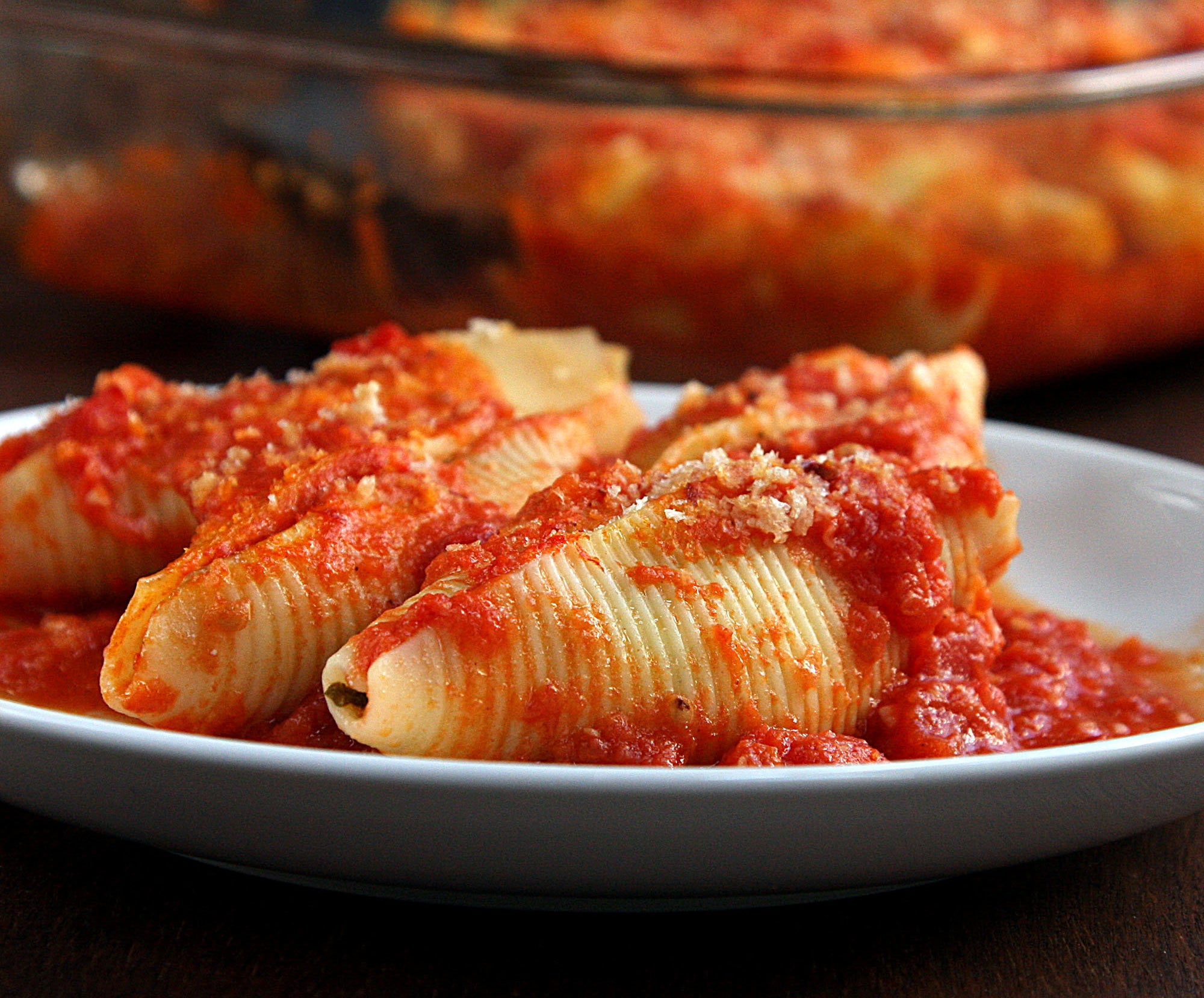 Ricotta And Chicken Sausage Stuffed Shells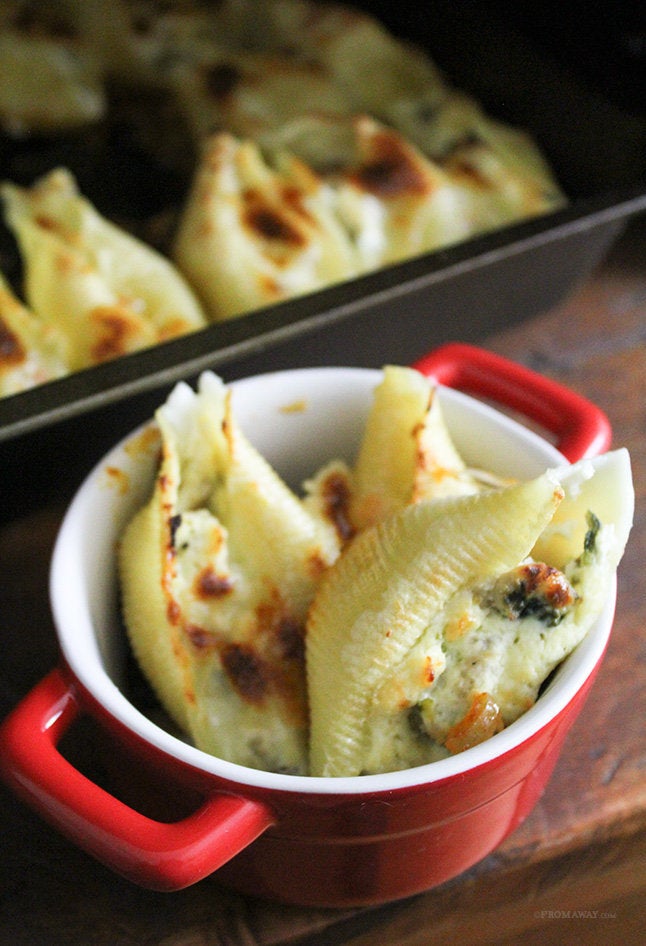 Malcolm Bedell/FromAway.com
Sausage, Spinach, Ricotta Stuffed Pasta Shells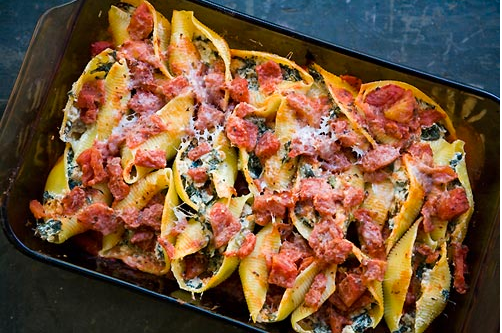 Sweet Potato Stuffed Shells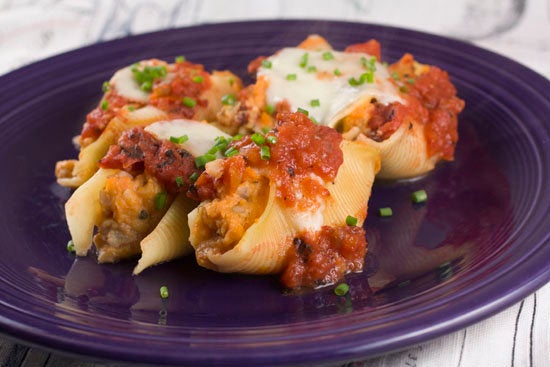 Spinach Stuffed Shells with Meat Sauce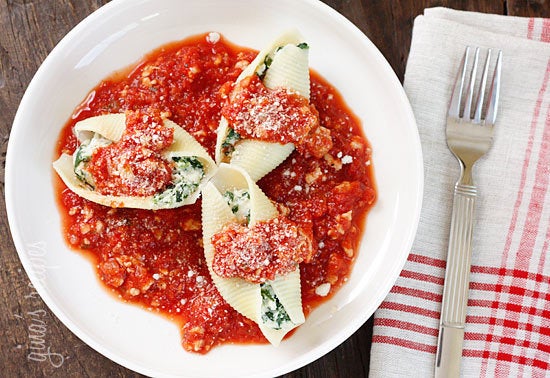 Butternut Squash Stuffed Shells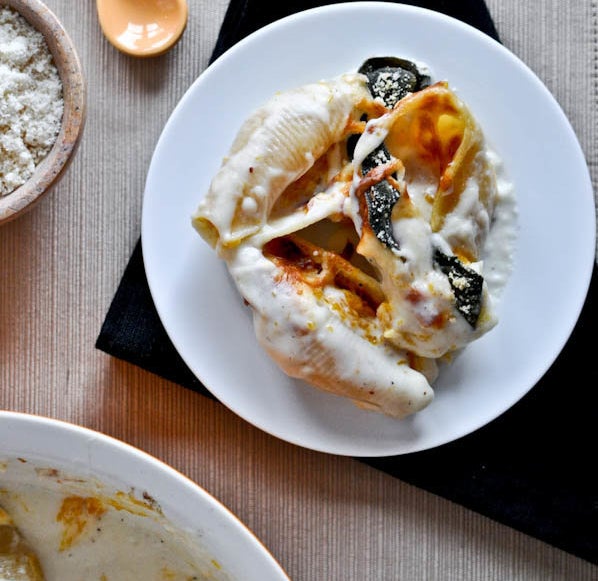 Spicy Chicken and Spinach Enchilada Stuffed Shells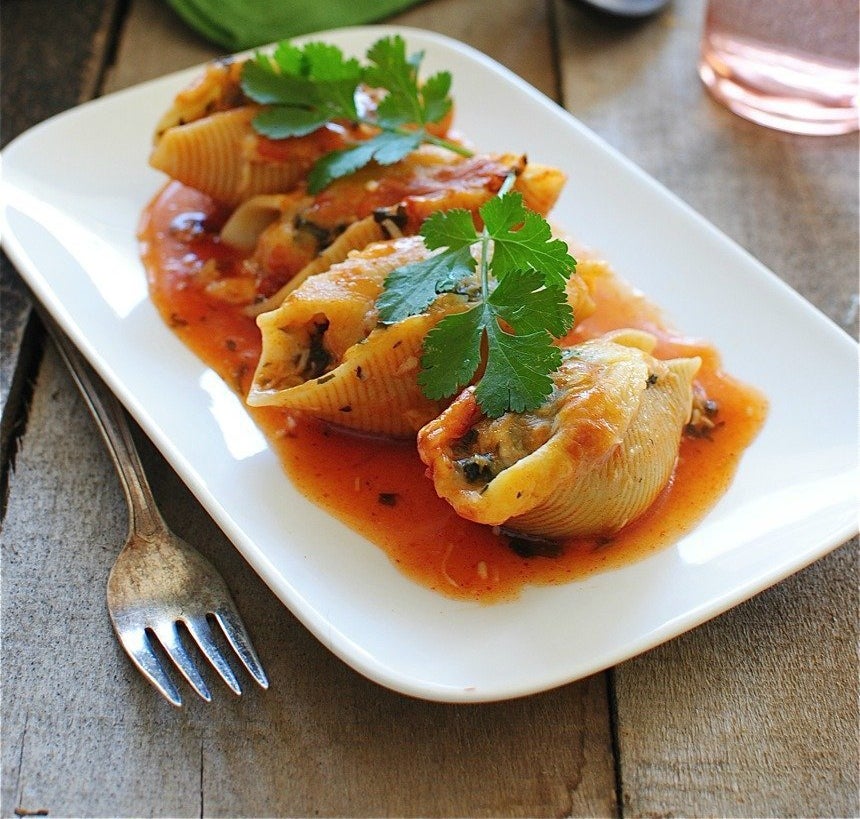 Tuna and Spinach Stuffed Shells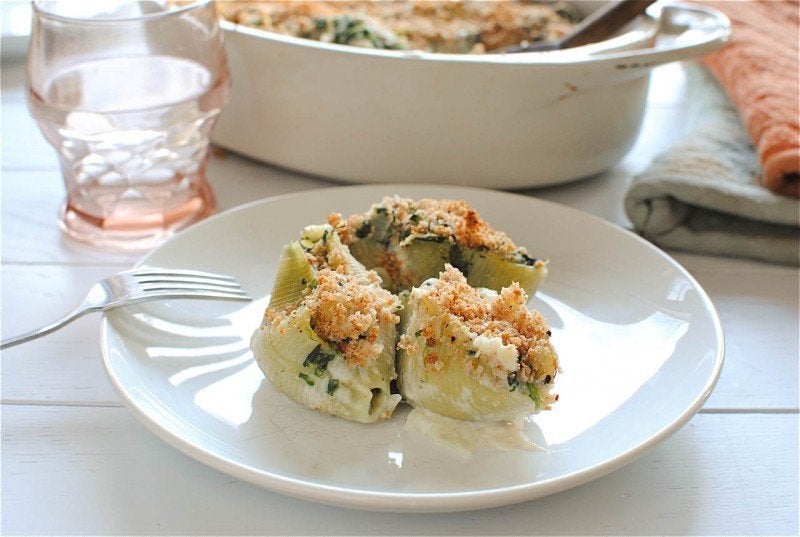 Ricotta, Spinach and Bulgur Stuffed Shells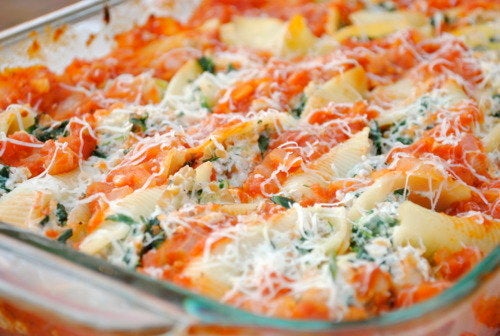 Four Cheese Stuffed Shells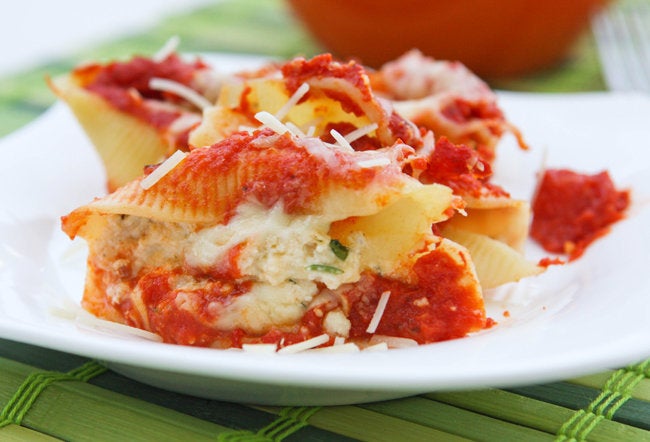 Spinach, Artichoke & Chicken Stuffed Shells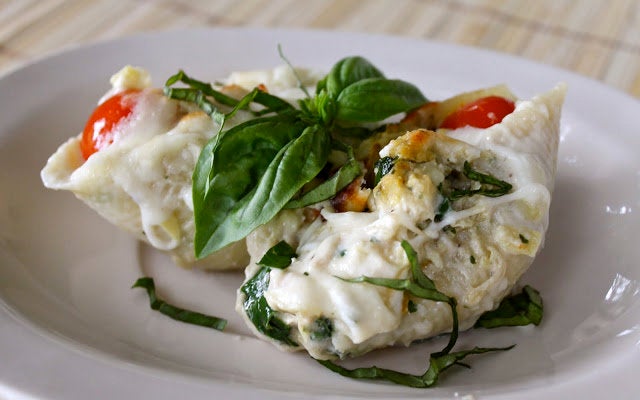 Related
Before You Go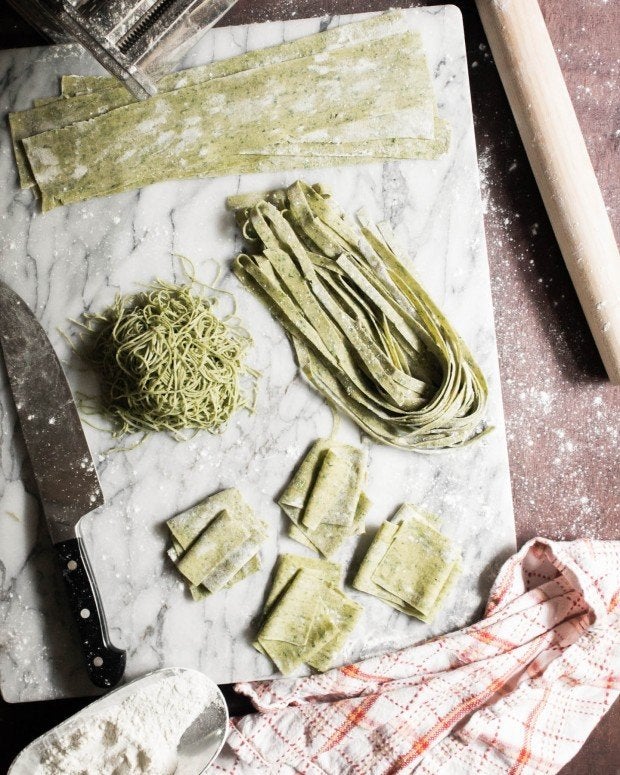 Fresh Pasta Recipes