The sandwich chain Subway is typically in the business of feeding people, not freaking them out.
However, some Twitter users were unnerved by a high-concept artsy film short that is somehow really an ad for the fast-food giant.
Fast Company reports the ad aired in Brazil in 2016, a detail that Subway confirmed to HuffPost.
However, the ad went viral on Twitter Thursday after Twitter user Ryan Simmons tweeted out the video.
Simmons tried to explain confusing details about the ad to his followers.
The short film did inspire strong and strange reactions from many Twitter users.
Some people wondered about its purpose.
Some people speculated about the origin of the ad.
Others lost their appetite.
And at least one person thought Subway was taking a needless risk with the ad, concerning the scandal that erupted in 2015 when former spokesman Jared Fogle was sentenced to 15 and a half years in federal prison for child pornography and sex charges.
Before You Go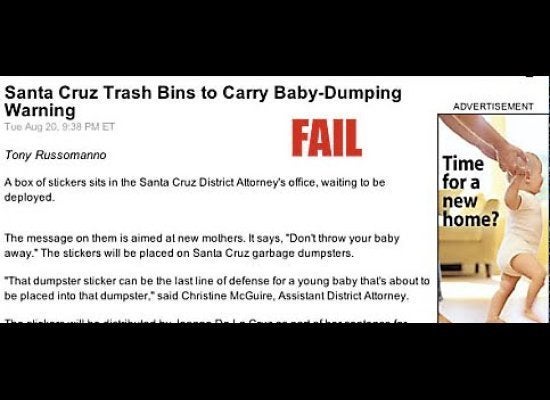 Worst Advertising Placement Fails
Popular in the Community