Steamboat Springs, Colo. is celebrated for the high number of winter Olympic medalists it has produced over the years and thus, travelers from far and wide visit annually to enjoy the slopes and all the snowy fun it has to offer. But then there's the saying, "Come to Colorado for the winter and stay for the summers" because, of all the fun that one can have in the snow covered mountains of Colorado, nothing compares to the beauty of summer and in Steamboat the list of things to do is as long as the days are to enjoy them.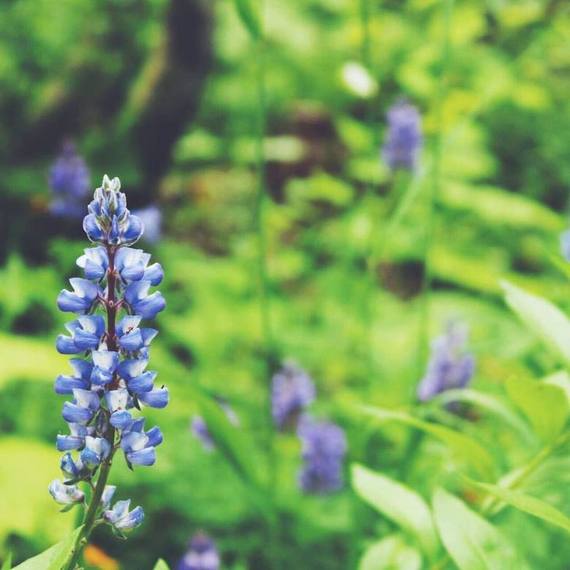 For all the reasons one could fall in love with Colorado in the winter, it's the summer that will truly tug at your heartstrings. Our summer vacation at Steamboat Springs made sure of that.
Getting to Steamboat is pretty simple. You can take a scenic 2.5-hour drive from Denver airport, or connect with a short 20-minute flight into Hayden Airport, where you can pick up your car rental and be on your way.
Unlike winter when the area is most crowded, summer tends to be more laid back. This also means there are a lot more lodging options to choose from, whether they be vacation homes, condos, or hotels, many of them right on the Steamboat Resort property. For families traveling in larger groups, The Bear Claw Condominiums offer large two bedroom, two bathroom condos with full-size kitchens, and a large living room with a sofa bed. Its location near Steamboat Village makes it easy to access all the events that are hosted there.
Some of the fun things to do in Steamboat Resort include the activities for kids in the village, as well as the artisans' market hosted there. There are free movie nights for all to enjoy as well.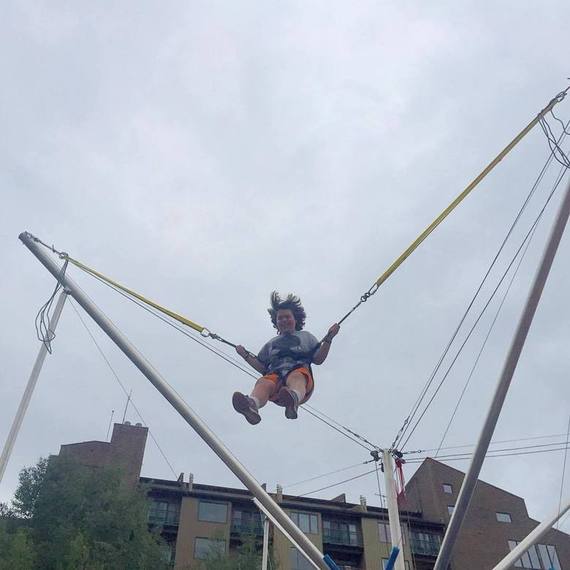 There's tons to do on the mountain as well as off that kids will enjoy.
Image by Girl Gone Travel.
You can take in the slopes in other ways too. I absolutely loved the thrill of mountain biking and there are so many different trails to discover, from easy to difficult. The most challenging hiking experience, if you dare, is the one going up Steamboat mountain. My advice: start early, pack a lunch, some bug spray, and lots and lots of water.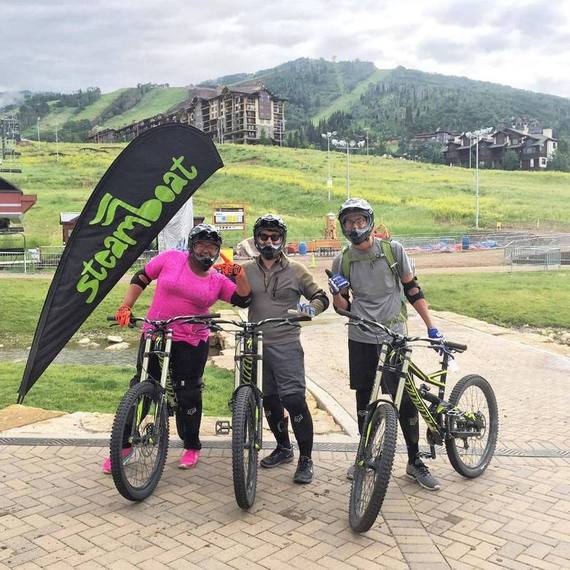 During the summer you can take on the slopes on mountain bikes!
Image by Girl Gone Travel.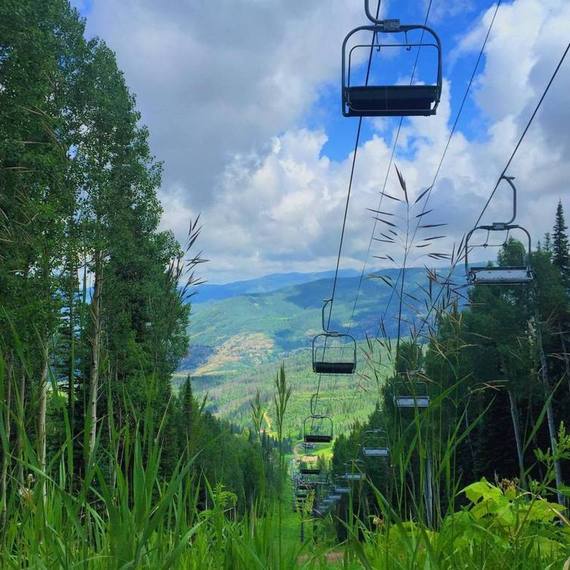 Of all the things there are to do, my favorite is exploring the many hiking trails in and off the resort. Image by Girl Gone Travel.
There's tons of fun off-resort too.
Fridays and Saturdays from mid-June to mid-August is when the Steamboat Springs Pro Rodeo takes place. An afternoon of fun that started off with the gathering of local ranchers looking to pass time has grown into a celebrated tradition where cowboys and cowgirls compete for cash prizes and recognition. Come on a 4th of July and you'll get to enjoy the fireworks after the rodeo as well as some delicious BBQ.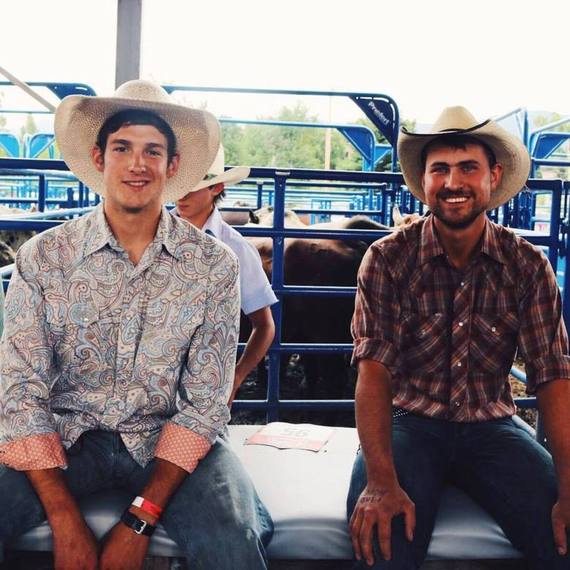 An evening at the rodeo is not only a lot of fun, but it's also a great way to immerse yourself in the cultural traditions of the area. Image by Girl Gone Travel.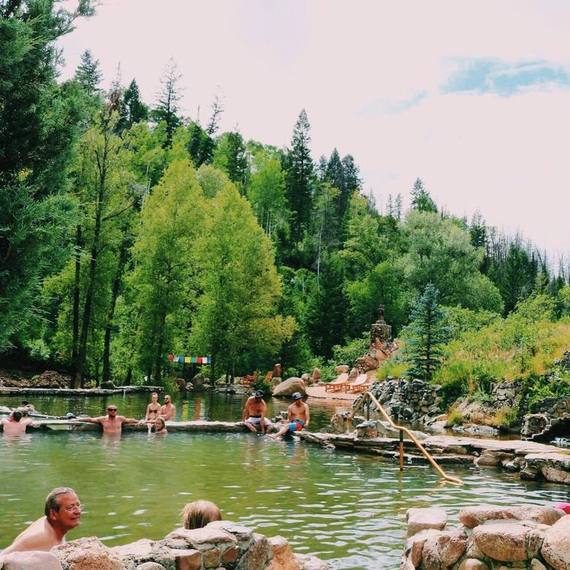 There's something really refreshing about the hot springs and Strawberry Park is the place to be to best enjoy them. Image by Girl Gone Travel.
I have to say that the one event that left us all in awe and talking about for days was the Hot Air Balloon Rodeo which happens one weekend in July and fills up the sky with colorful balloons for all of Steamboat Springs to enjoy. You have to arrive very early in the morning (free buses to the park provided by Steamboat Springs) to see the balloons being inflated and to witness them taking off.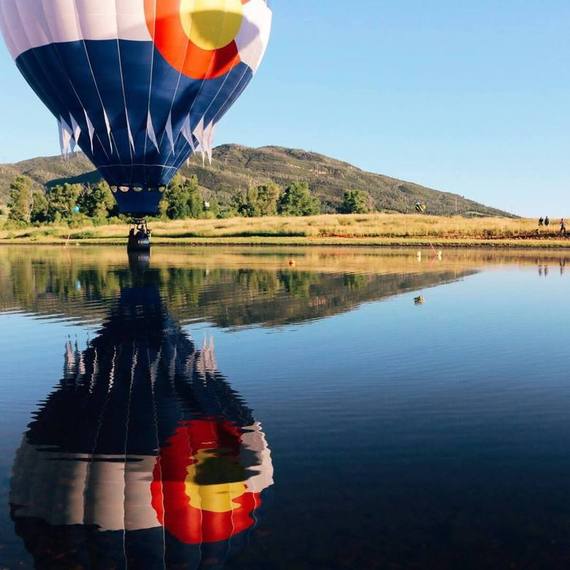 There's nothing like a sunrise and a sky full of colorful hot air balloons to start your day at Steamboat. Image by Girl Gone Travel.
And if you can't get enough of the hot air balloons, then check out the Balloon Glow event back at Steamboat Resort where these giant beauties light up the evening sky to the delight of spectators below.
There are so many wonderful reasons to visit and so many more things to enjoy, I found it difficult to do it all in just one week, though we definitely tried.
The weekends before and after 4th of July are the most busy in the area, but not so much that you can't enjoy your stay in a relaxing way and if you ever feel like you need to escape the crowds, you will always find a beautiful place to retreat to and take in all the natural beauty around you.
Popular in the Community